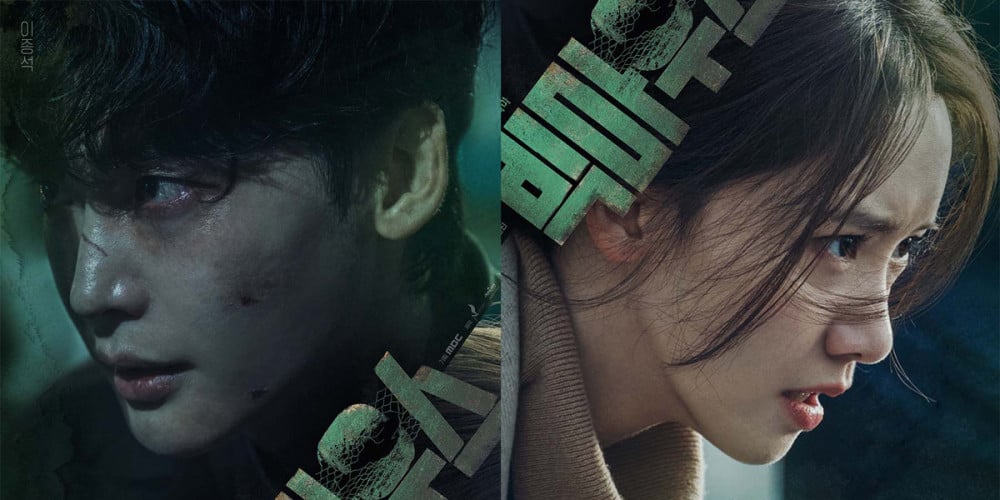 Lee Jong Suk and Girls' Generation's YoonA have become embroiled in a terrible and dangerous scheme and must fight to survive, no matter what.
In MBC's upcoming Fri-Sat drama 'Big Mouse', a rather unskilled lawyer named Park Chang Ho (Lee Jong Suk) picks up a mysterious murder case, which soon sends his life spiraling. Facing powerful enemies with seemingly limitless control, Park Chang Ho has no choice but to become the greatest con artist of all in order to protect his family.
In the two main posters for MBC's 'Big Mouse' revealed on June 22, Park Chang Ho (Lee Jong Suk) and his wife Go Mi Ho (YoonA) exist in two very different spaces. First, in one poster, Park Chang Ho is surrounded in darkness inside a prison, while Go Mi Ho is surrounded by light and plant life. In another poster, despite being in different situations, Park Chang Ho and Go Mi Ho wear similar, intense expressions on their faces, as if mirroring each other.
Are you ready to watch the mystery unfold in MBC's 'Big Mouse', premiering on July 29 at 9:50 PM KST?