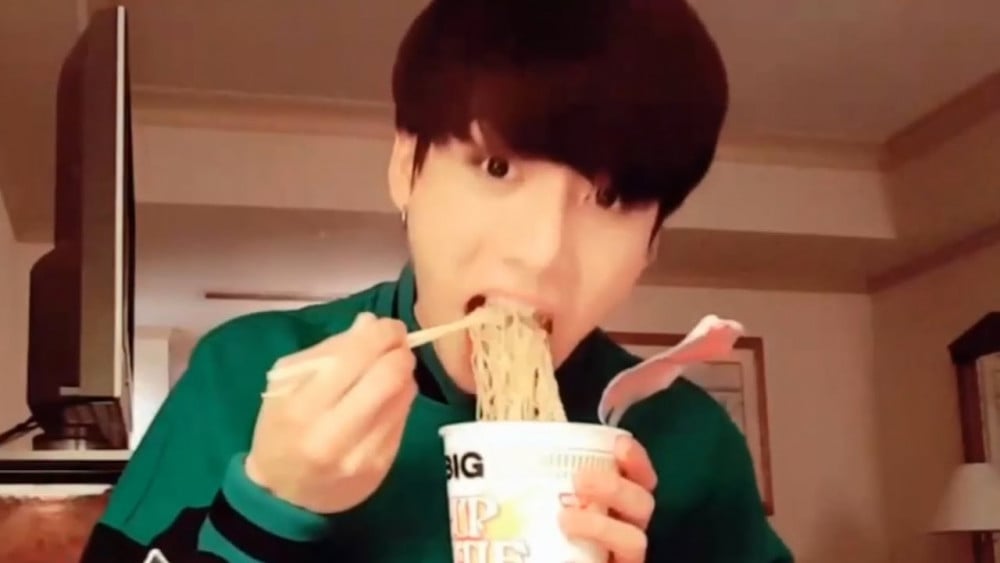 Mukbangers are known to be able to consume large amounts of food within a short period for viewers to watch online. Nevertheless, some K-celebrities would make great mukbangers because they love food that much! Here are 5 K-celebrities that would make great mukbangers!
1. Girl's Day Hyeri: If anyone deserves the foodie title, it is Hyeri. Making waves with her big appetite through "Real Man," Hyeri really showed just how much love she has for food!
2. BTS Jungkook: Wherever Jungkook is, you will always catch him eating or snacking. Whether it be on photoshoots, music video shoots, music shows, award shows, there is no stopping him from the munchies!
3. Yoo Jae Suk: Highly known for having the taste palette of a child, Yoo Jae Suk also surprisingly has a big love for food, especially ones that many children tend to eat, such as ddeokbokki, black bean noodles, and dumplings!
4. Bentley: Probably not a celebrity that you expected to see on this list, but Sam Hammington's son, Bentley, is just too adorable of a foodie to pass up!
5. Jessi: Jessi also loves her munchies! Hamburgers, chips, pizza, she's not one to hide her appetite, as seen on various shows!
Who are other celebrities that you know have big cravings to the level of mukbangers?