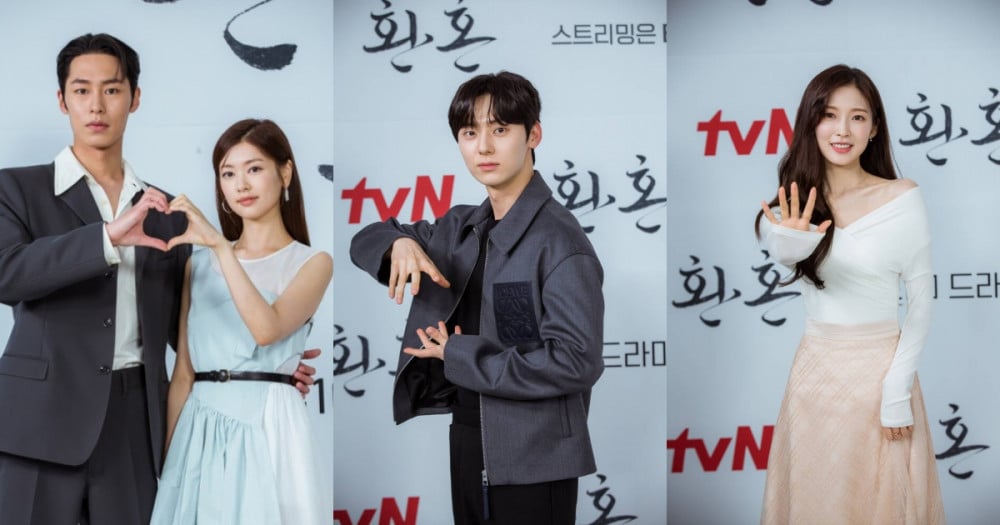 Jung So Min and Lee Jae Wook raised anticipation for their new tvN drama 'Alchemy of Souls'.

On June 14 KST, Jung So Min, Lee Jae Wook, Minhyun, Oh My Girl's Arin, and more attended the press conference for tvN's new drama 'Alchemy of Souls'. The press conference was held online to prevent the spread of COVID-19. On this day, Lee Jae Wook stated, "What I felt when I first received the script was that it was very original and entertaining." He then added, "When I first met the director, I told him 'I don't think I'll be able to pull off the character well.' But he told me, 'Just trust and follow me.' That was crucial in my decision to appear in the drama."

Jung So Min commented, "The script was [crucial] in my decision [to appear] as well. When I read the script, I couldn't predict anything. Whenever there was an ending, I always became curious on what would happen in the next episode. Just like reading a novel or a comic book, I was always curious about the next page and that was the biggest charm."
Meanwhile, 'Alchemy of Souls' is a fantasy romance drama that depicts the story of characters whose fates are twisted together in a great nation that does not exist in history nor on a map.