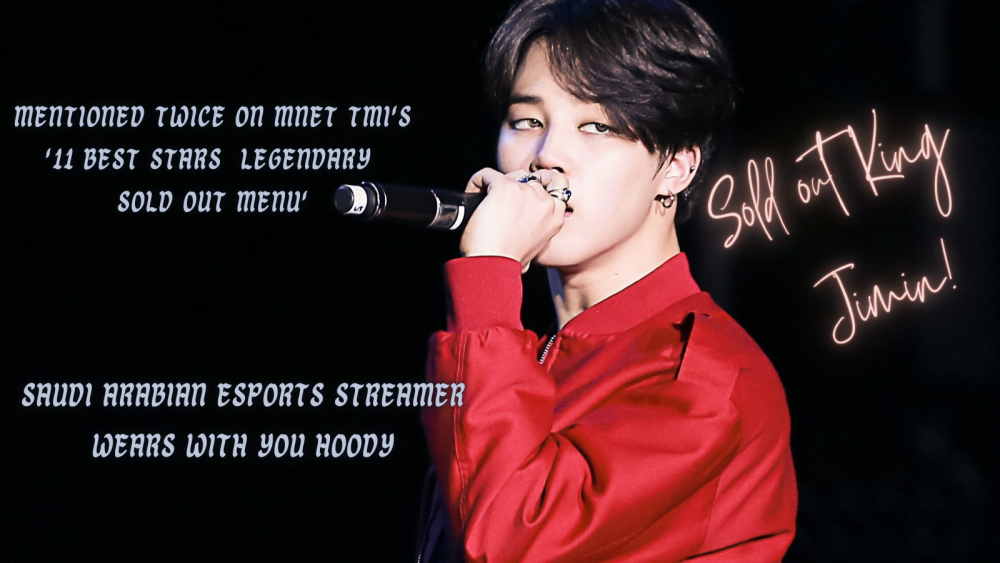 BTS's Jimin has incredible brand power; from increasing the demand for not only everyday products but also high-end luxury goods, he is living up to his high brand reputation.
On the 16th of June, in the segment '11 Best Stars' Legendary Sold Out Menu' on Mnet's TMI, Jimin was mentioned for his role in pioneering the global craze and subsequent challenge after he was seen eating spicy stir-fried ramen and increasing sales of the product by 158% in the United States. According to Korean news reports, as a result of improved sales of Samyang Food, which sponsored the BTS PTD in LV thanks to Jimin, they decided to expand the size of their production plant to meet demand.
In 2020, Business Watch Korea reported that the Samyang foods spicy chicken ramen had seen a sharp increase in sales in the United States by 158% and in China by 33% between July and August after videos of Jimin eating the spicy ramen attracted online attention sparking a viral challenge. WHO Social media Director Sari Setiogi Griberg even mentioned Jimin on her Twitter account as she tried the spicy chicken ramen known to be Jimin's favorite.
Jimin is no stranger to sparking the Korean food craze worldwide; he has been credited for the spike in sales and demand of Tteokbokki, red pepper paste, and in a caffè in Rome, Italy, there is a Cappuccino named after him, showcasing his global popularity.
Three days after this news was released, Jimin was yet again mentioned on the same segment of TMI when talking about how the Louis Vuitton T-shirt he wore was sold out in 40 countries within 24 hours, mentioning that his terrific brand power leads to items being sold-out daily. He was also mentioned for having sold out other high-end luxury products and especially his custom-made hoodie and earrings. Just today, Korean media reported that the Black cotton Logo J Cap that Jimin wore for MCountdown pre-recordings at Mnet was gaining popularity after seeing him wear it.
Speaking of the With You hoodie and red carving earrings, Saudi Arabian eSports streamer and content creator Abdulrahman Alghofaily (FFearFFul) recently appeared on Two Twitch streams wearing Jimin's 'With You' hoodie. The popular streamer boasts over 3.6 Million subscribers on YouTube and said that he likes to buy things that sell out quickly. As a matter of fact, following the release of Jimin's With You hoodie and red carving earrings, they were immediately sold out on all three occasions. They increased in popularity, being worn by celebrities and sparking worldwide interest.