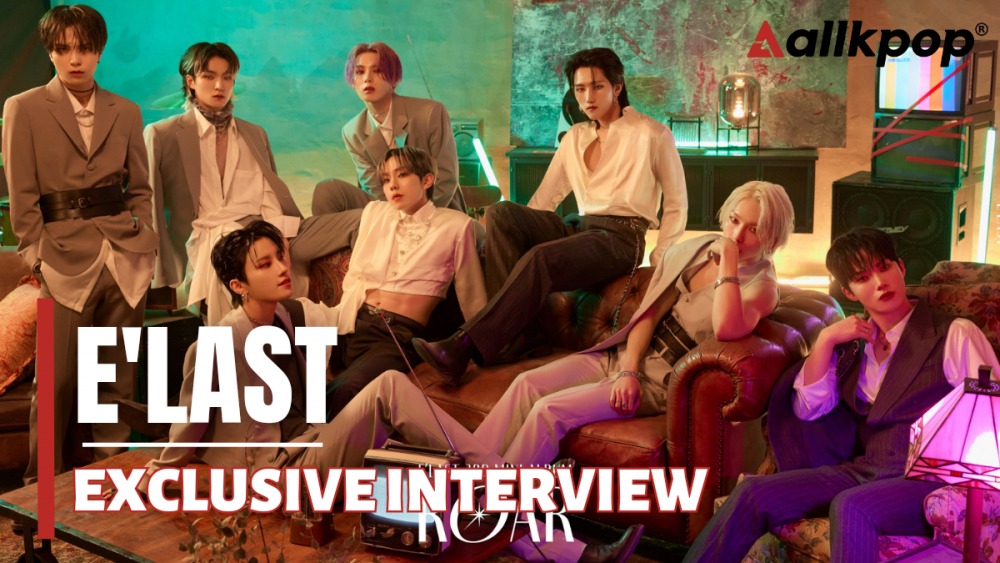 E'LAST, an eight-member boy group under E Entertainment consisting of Rano, Choi In, Seung Yeop, Baek Gyeul, Romin, Won Hyuk, Won Jun, and Ye Jun, made their official debut on June 9, 2020, with the mini-album 'Day Dream' and its title song "Swear."
E'LAST remains a rising industry talent, bringing such unique concepts and sounds to the scene. From their debut to their most recent release, the boy band has consistently demonstrated that "wow" factor that makes fans want them to return as often as possible. From the orchestral pop-sounding track "Swear," to the soulful ballad track "Tear of Chaos," to the classic-meets-modern music track "Dark Dream," and their newest addicting title track "Creature," E'LAST's discography has an ingrained sense of rhythm, making them stand out even more as they do something unique in the eyes and ears of the public.



With their latest release, 'ROAR,' E'LAST continues the story they've been telling since the beginning. The band's musical abilities and development were further showcased in the new album. E'LAST is worth listening to because of their unprecedented discography, delivering new and fresh songs each comeback, with the members looking like they came out of a fantastical novel as they bring out their alluring visuals every time.



In their most recent comeback, the boys of E'LAST "roar" the climax of their storyline up to this point and are "werewolves full of emotional wounds," expressing various feelings conveyed through the album. The boys have once again displayed their talents, executing the dance choreography on point and serving listeners with their vocal prowess. The boy band has also grown in popularity, with 'ROAR' becoming their best-selling album in first-day and first-week sales, breaking their previous records.


E'LAST sat down with allkpop to discuss more about their recently released album 'ROAR,' the creative process of the album, goals for the group, and more. Keep reading to know more about the octet!
allkpop: Can you share the concept of 'ROAR' and the message you want to deliver through it? How does it connect to your past albums?
Rano: The message we want to deliver through 'ROAR' is "realization." After times of struggle through countless misunderstandings and conflicts ever since the 'Day Dream' album until 'Dark Dream,' E'LAST turns into "creatures" from coming to a realization and shows a new side of E'LAST.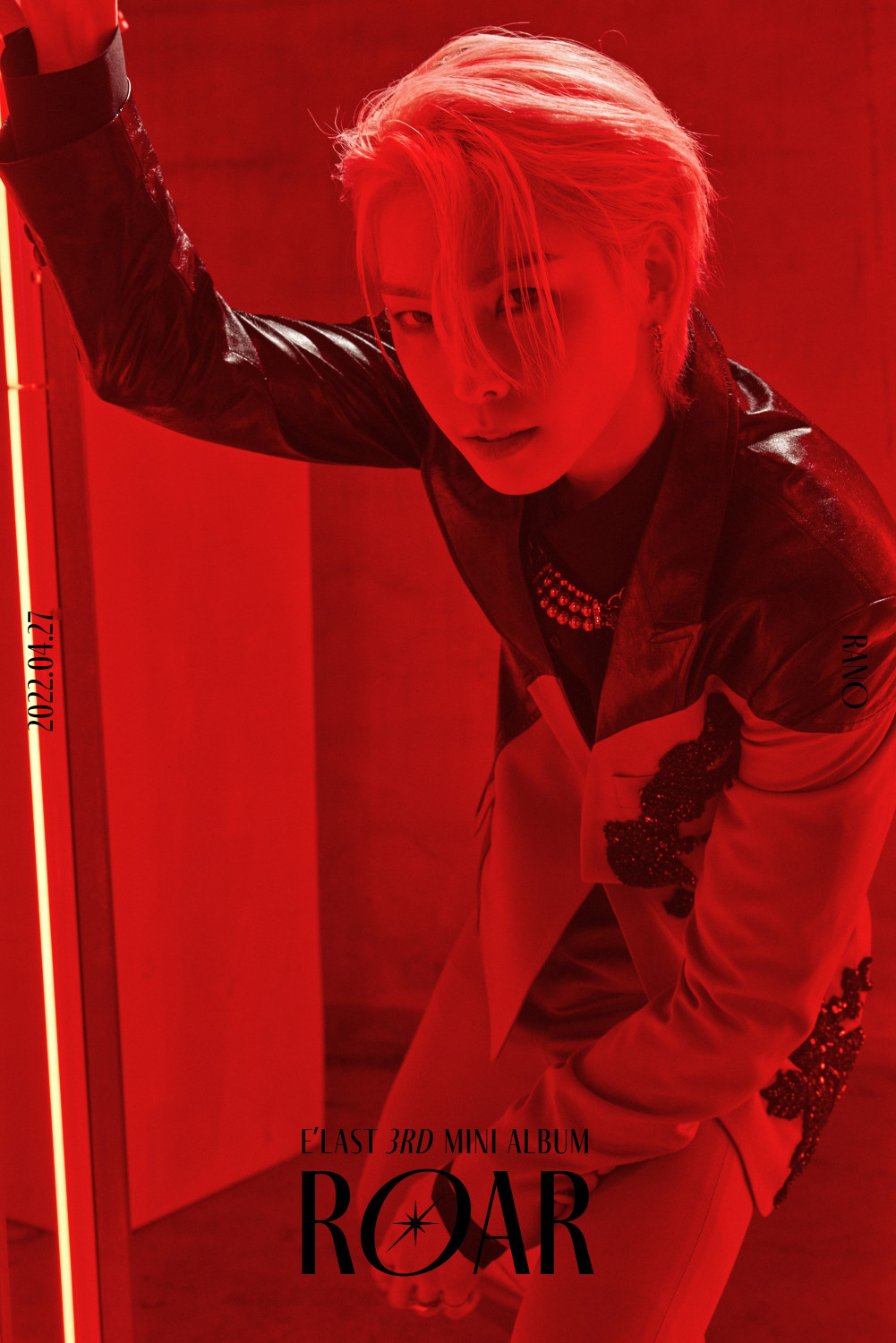 allkpop: How was the experience shooting the music video? Are there any memorable stories? Also, can you share your favorite scene in the music video for "Creature" with us?
Won Jun: While I don't like bugs, one of my scenes was filmed in the forest at night, and there were bugs during the filming. The filming of that scene with the bugs is what I remember the most.
allkpop: Please share with us the creative process of the album production. Did any of the members contribute to the album production process?
Won Jun: Won Hyuk and I participated in writing the lyrics for this album. We put a lot of thought and effort into our work as I participated in the writing for "Let Me Free," and Won Hyuk participated in "Poison." I would love to participate again in writing the lyrics for our next album.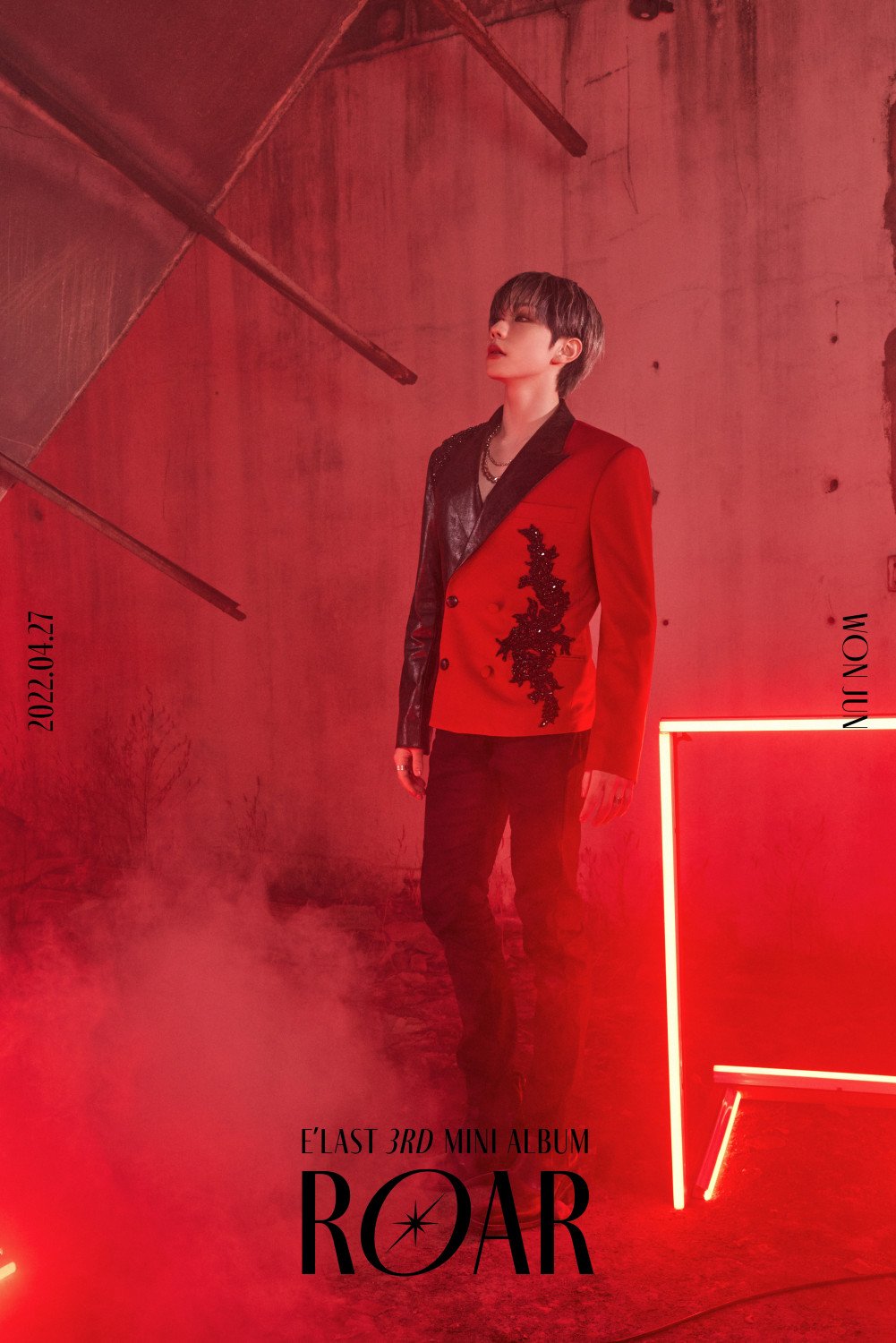 allkpop: Your albums convey such a meaningful plot. Is there something in the album's storyline you find the most interesting?
Choi In: I think what I find most interesting are the emotions in the storyline. As we put most of our focus on expressing our emotions when we were filming the music video, I think it would help viewers to understand the story if they paid attention to our facial expressions and actions.
allkpop: Can you please share with us your favorite track from the album and give a little reason why you chose it?
Rano: It's "Shelter." The reason is that the melody and lyrics in "Shelter" tug at my heartstrings for some reason.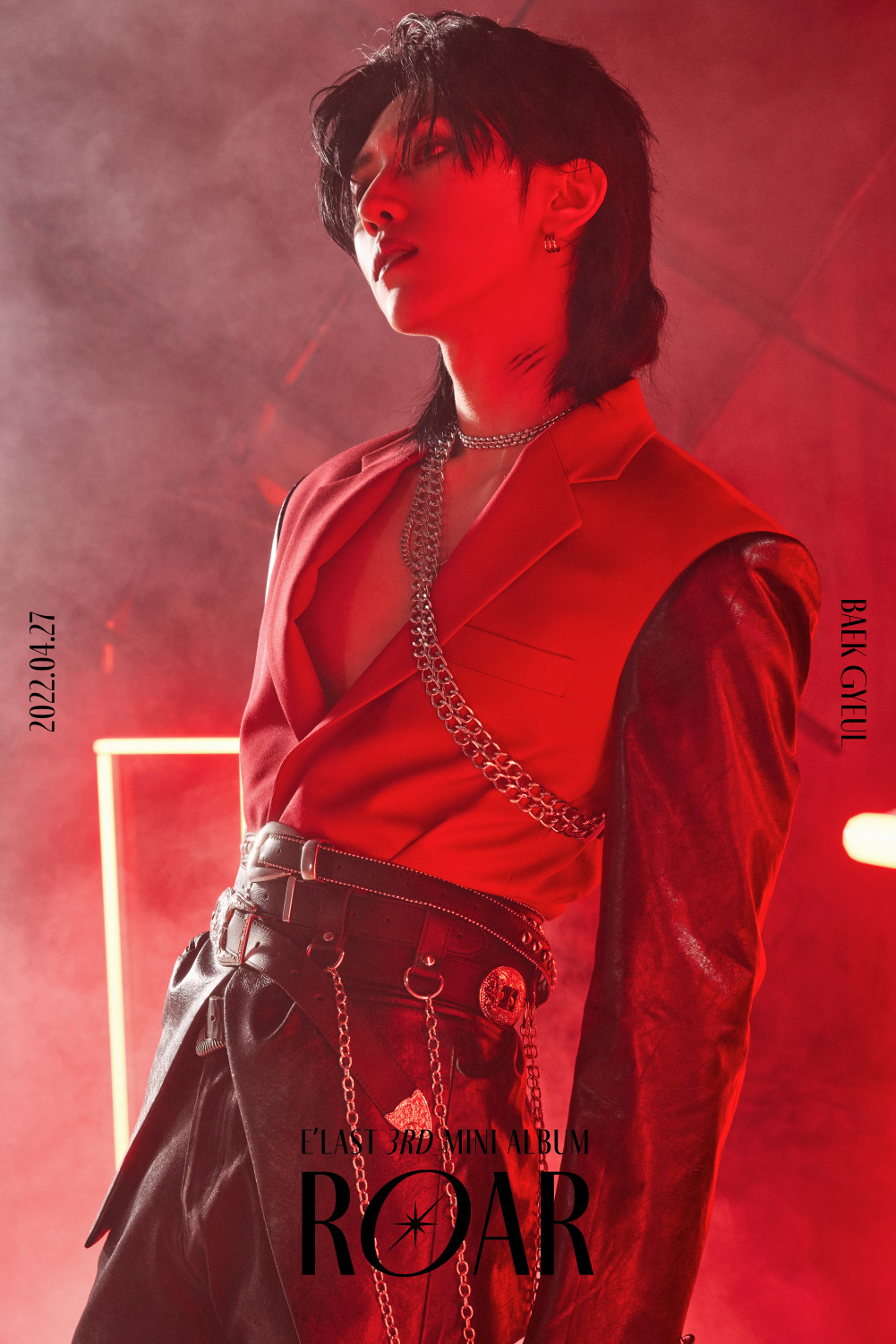 allkpop: Since your mini-album 'ROAR' is mainly about relationships, if you could describe the word "Love" in one word, which word would it be?
Ye Jun: ELRING!
allkpop: Which member do you think perfectly fits the new concept the best?
Baek Gyeul: I think it's Romin. He changed his hairstyle and worked out a lot to match the concept of our comeback.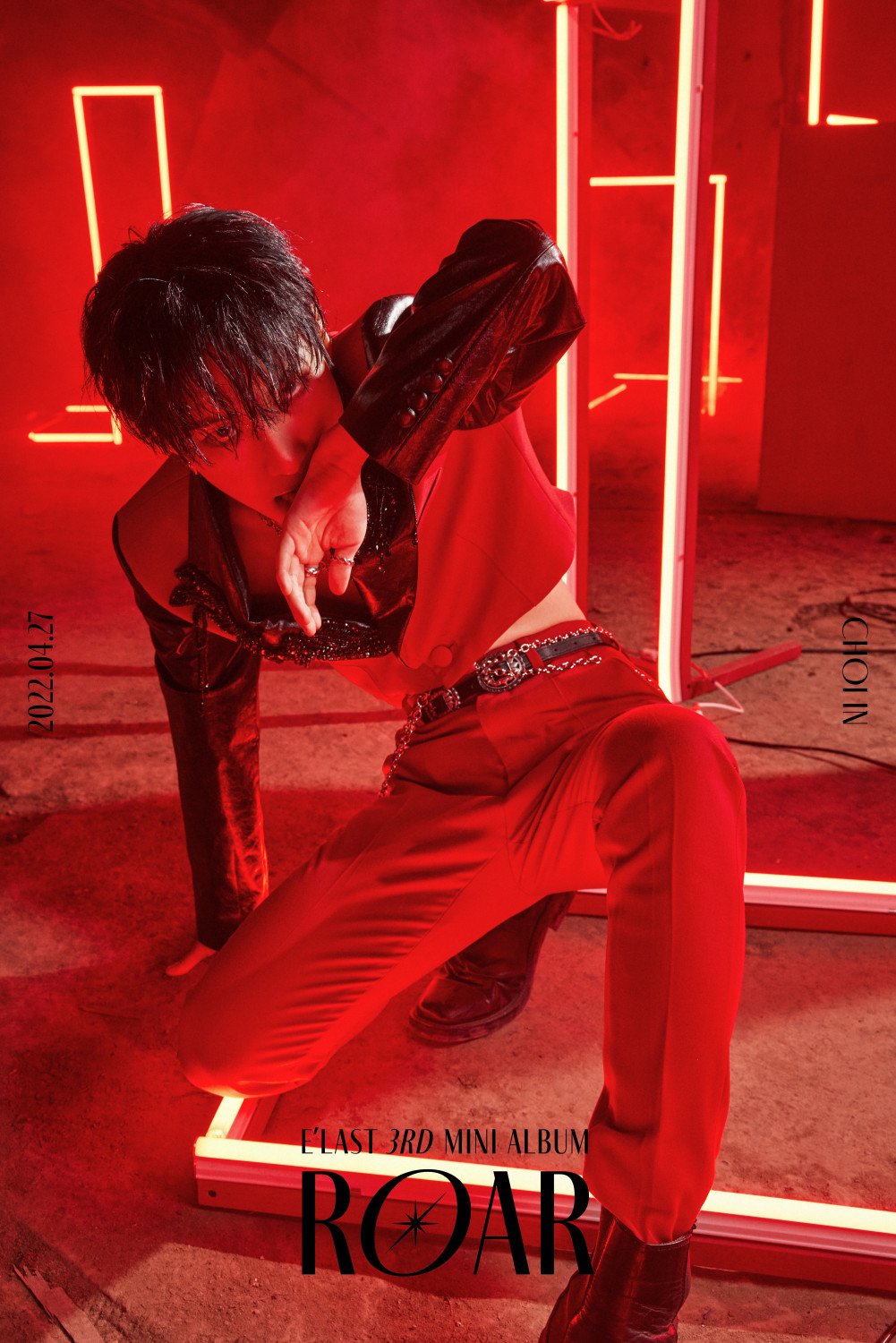 allkpop: E'LAST is a group with members who have multifaceted talents. If you would want to develop or learn one skill, be it in or out of music, which particular skill would you choose?

Choi In: I think I would learn how to cook! Because I've always liked to cook, I read up on it and cook often, but I want to gain more professional knowledge and skills! And with that developed cooking skills, I would like to make delicious food for our ELRING!
allkpop: You already have a great pool of good music in your discography. Is there any genre that you would like to try again, or any new music style you would like to experiment with that you haven't tried before?

Baek Gyeul: I want to try a hip and funky song with band sounds.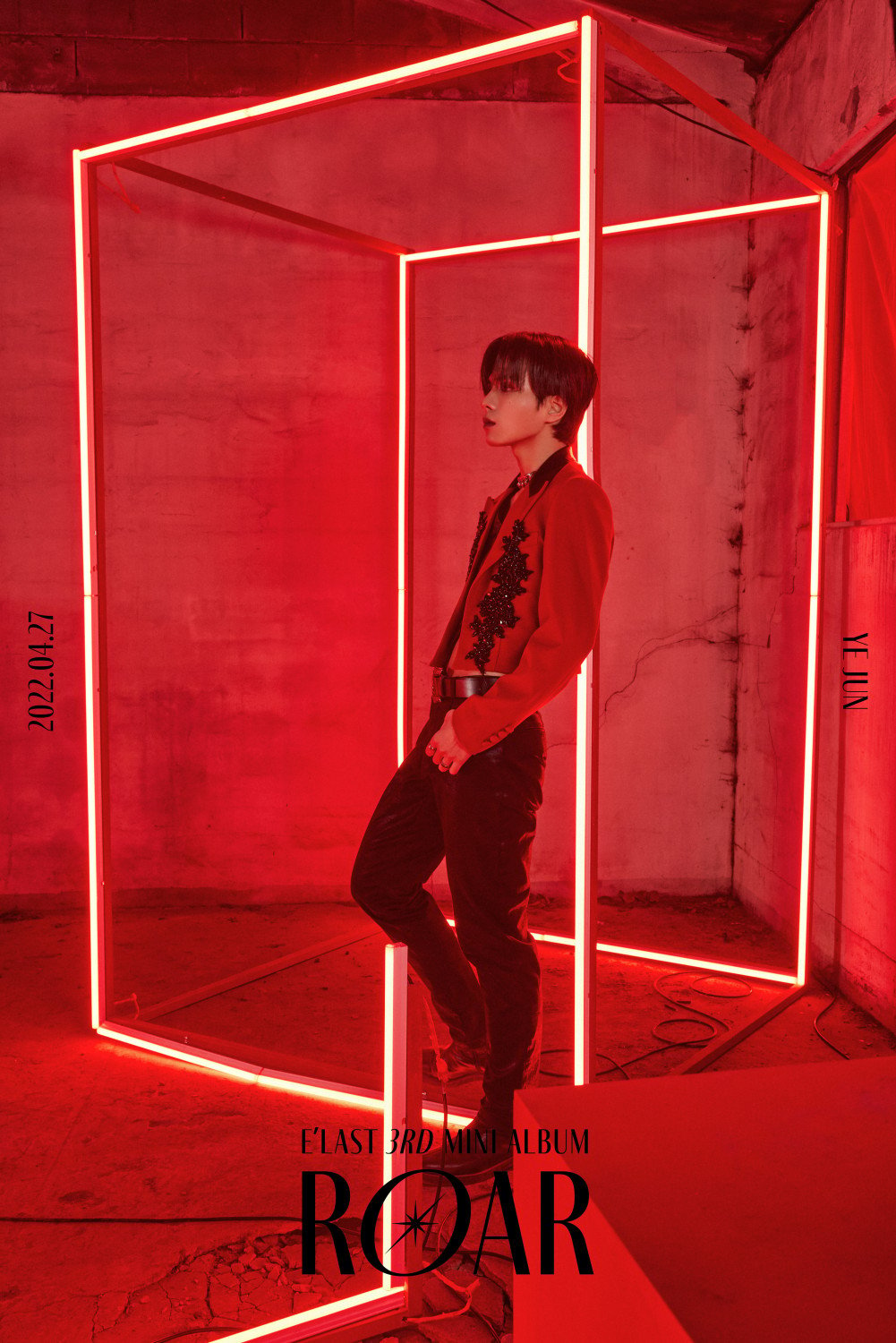 allkpop: What is the most significant change you have noticed in yourselves since your debut in 2020?
Won Jun: I think I've become more mature, and I even lost a bit of weight after becoming an adult. In fact, I'm working out a lot as well.
allkpop: What is the one thing that makes you proud to be a member of E'LAST?

Won Hyuk: Our live performances are what come to mind first.
Romin: It is the unique individualities and looks of each of the eight members.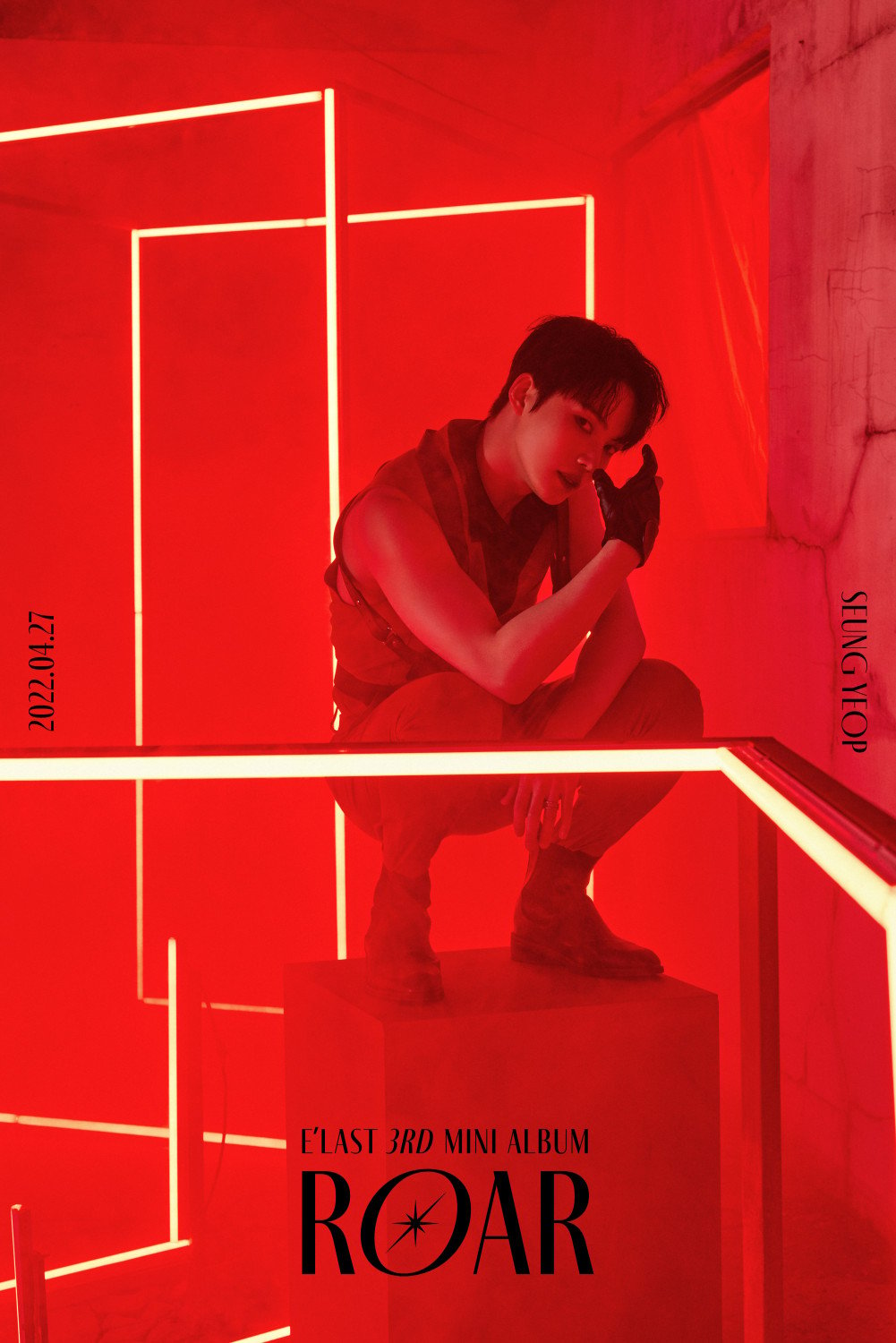 allkpop: E'LAST will be a two-year-old group this June! We want all of the members to compliment and shower praises on each other! Can you pick a member you think has shown a huge development from the beginning, be it in terms of dancing, singing, or rapping?

Ye Jun: I think it's Won Jun, who has shown huge growth. While we were filming the music video for this comeback, we saw his huge development through his wide range in acting and his gestures that have become more mature.
Won Jun: Seung Yeop. Recently, Seung Yeop played the role of Egon Schiele in the "Klimt" musical, and his vocalization while singing was amazing. I think both his dancing and singing have improved a lot.
Choi In: Although dancing, singing, and rapping are all important factors, I think Seung Yeop improved tremendously with his facial expressions. I was blown away during the photoshoot for our album cover and during our music show performances when I saw how much he had improved. I am so proud of him!
Won Hyuk: I pick Rano! I think Rano's rap skills have greatly improved, and there were numerous times in our current promotion when I was shocked listening to him live.
Rano: Everyone has changed a lot and put in a lot of effort, but I think Baek Gyeul's improvement in his facial expressions and dancing skills stood out the most. When Baek Gyeul isn't satisfied with himself, he puts that energy into studying what he is having difficulty with and tries to learn from watching others. I've watched him do that many times, and it makes me happy and proud to see how much he's grown from it.
Baek Gyeul: I pick Ye Jun! We practiced singing together while preparing for this comeback, and I think he improved even more as we practiced with the feedback we shared with each other.
Romin: I think Baek Gyeul's dancing skills have improved; he has found his own style and has become more handsome.
Seung Yeop: I'll choose Rano. The concept, facial expressions, and choreography for "Creature" suited him so well that it seemed like I was watching a real wolf. I look forward to watching Rano continue to improve.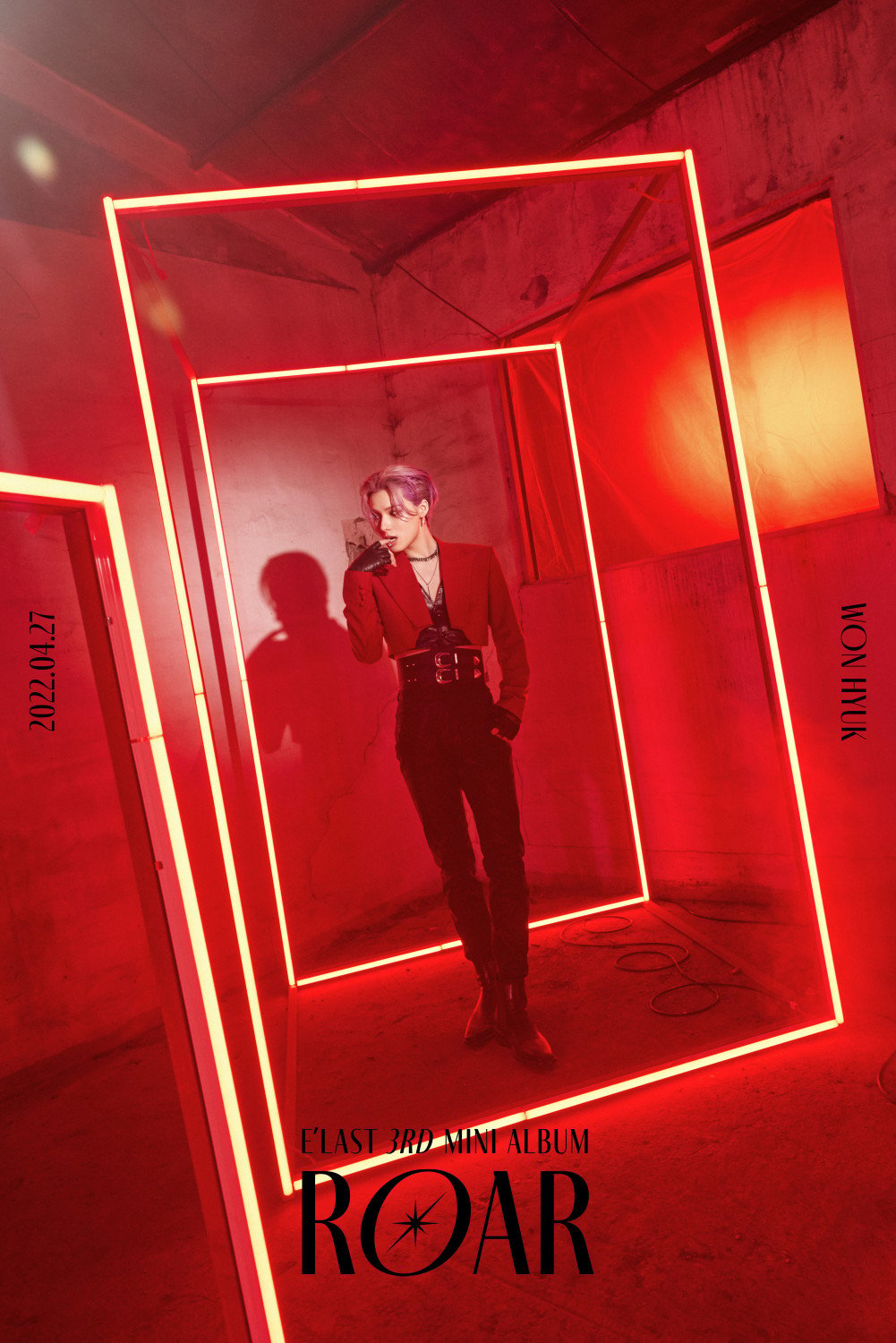 allkpop: 'ROAR' has become your highest-selling album in first-day and first-week sales. You also successfully landed on iTunes charts in various countries worldwide. Congratulations on your very successful return! Do you have any goals as a group or as an individual that you would like to accomplish this year, career-related or personal?
Rano: Rather than a personal goal, as a group, I want to win first place on a music show. Also, I want to meet all of ELRING all over the world, who are always supporting us no matter where they are, as soon as possible.
allkpop: Is there anything your fans can look forward to from you for the rest of the year?

Ye Jun: We are a group that grows and improves with each comeback, so please look forward to seeing us becoming better.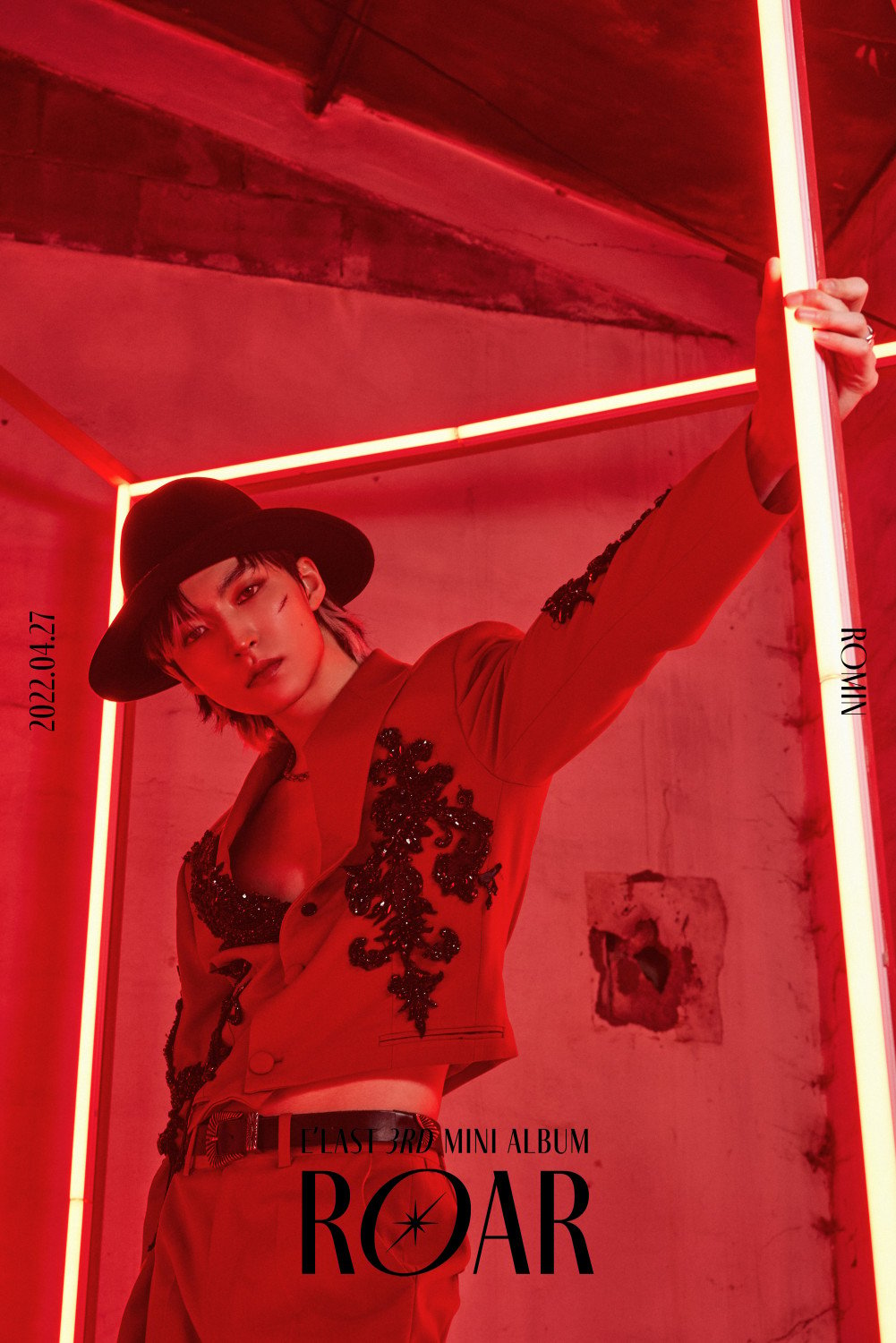 allkpop: Please leave some words for your fans across the globe!

E'LAST: Two, three. Return E'LAST!! Hello, we are E'LAST, and we're back with our third mini-album, 'ROAR'! We want to say thank you to ELRING all over the world, who always sends us love and support. We will continue to do our best, so please look forward to E'LAST. Love you!