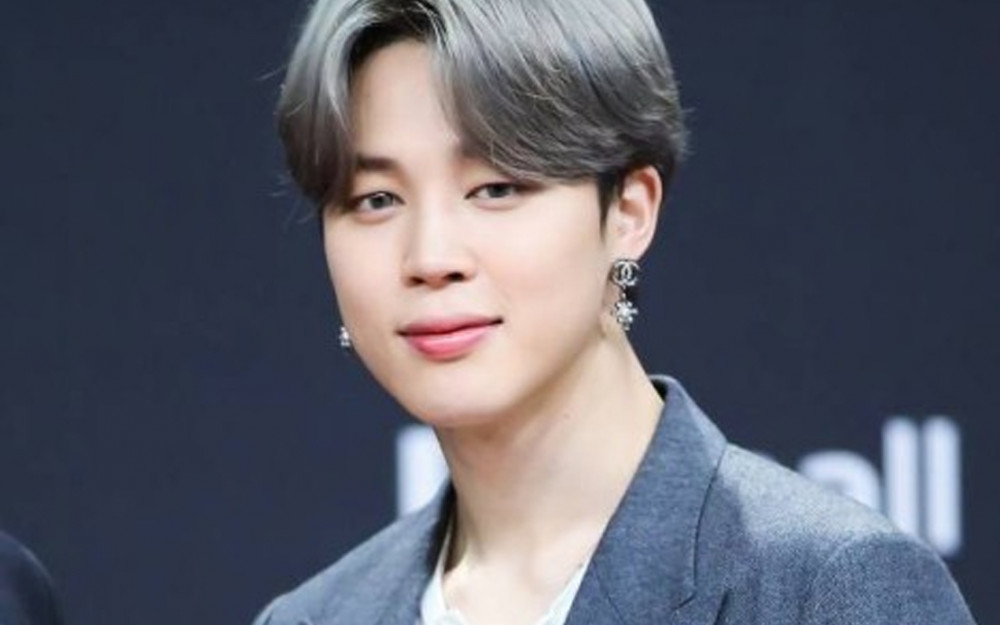 After returning from the U.S., BTS member Jimin personally apologized for the health insurance controversy that took place back in April.
BTS returned to South Korea after visiting the White House to meet with President Joe Biden to discuss hate crimes against Asians and Asian inclusion in celebration of the 'Asian American, Native Hawaiian, and Pacific Islander (AANHPI) Heritage Month.'
After his return, Jimin took to Weverse, the fan community platform, to personally apologize for the past health insurance controversy in which his apartment was seized by South Korea's National Health Insurance Service (NHIS) after failing to pay his health insurance premiums.
Jimin wrote, "I want to apologize for causing concerns due to my inexperienced actions," referring to the health insurance controversy.
Earlier, it was reported that Jimin had his Hannam One Hill apartment seized in January because he owed 28 million KRW (~22,544 USD) in health insurance premiums. It is reported that National Health Insurance Service (NHIS) had sent a seizure registration notice four times, and the property seizure was canceled after the insurance premium was repaid.

At the time, Big Hit Music responded, "Jimin was not aware of the delinquency due to his overseas schedules, extended vacation since the end of last year, then later overseas schedule; however, as soon as he knew of the situation, he paid the full amount of charges, and the case is now closed," the agency confirmed. "We apologize for causing concern to the artist and his fans due to the company's negligence."

Below is Jimin's full writing posted on Weverse: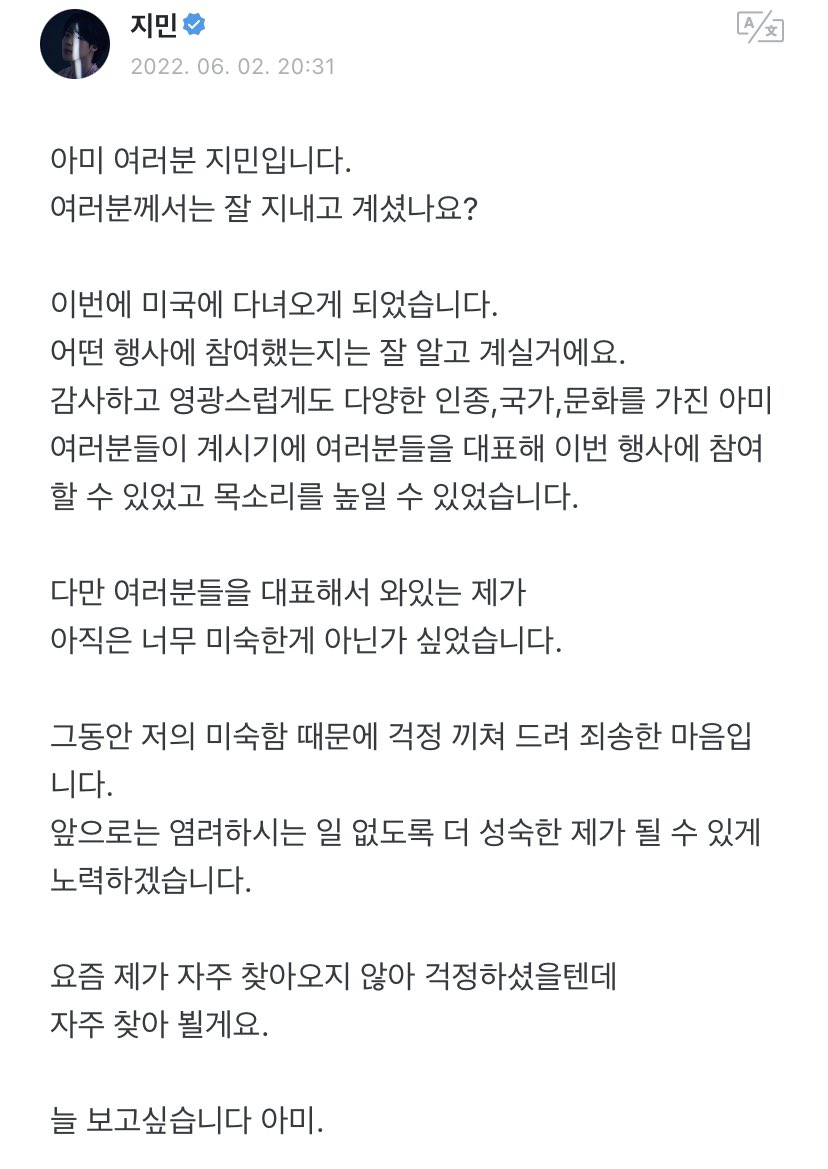 "Hello ARMY,
Has everyone been well?


I was able to go to the U.S. I believe everyone is aware of the event that we participated in.
I am thankful and it is an honor that we were able to participate in this event to raise our voice in representation of all the ARMYs of different races, countries, and cultures.
However, I thought I might be so inexperienced to be standing there on behalf of you all.
I apologize for causing concerns due to my inexperienced actions. In the future, I will do my best to become more mature so that I do not cause concerns.
You must have been worried since I didn't come to visit often. I will come more often.
I always miss you ARMY."