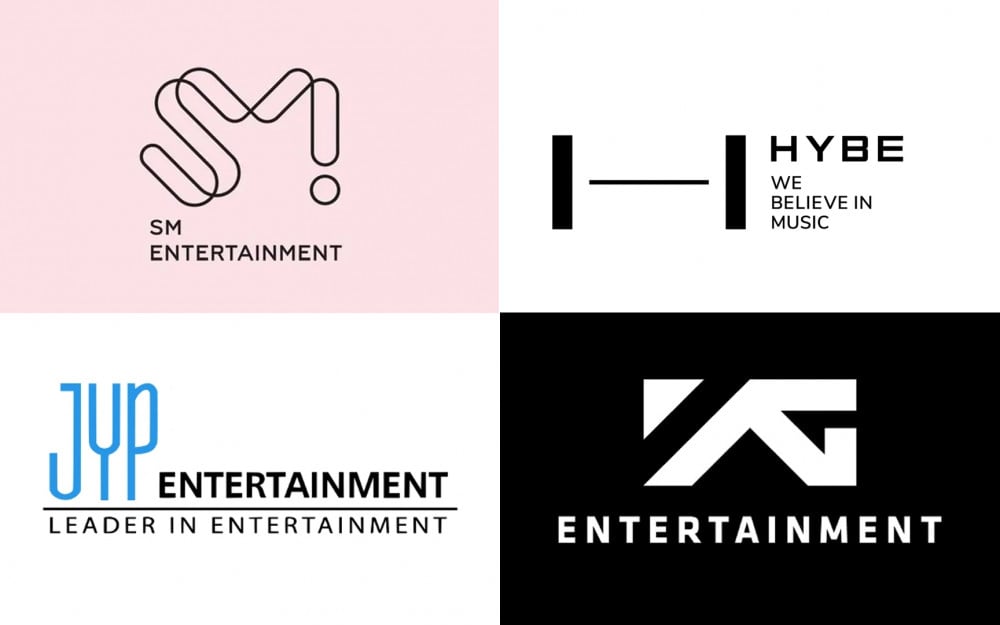 K-pop entertainment companies are busily getting ready to launch new idol groups in the coming year.
HYBE Corporation is preparing the most groups this year. Including LE SSERAFIM, which debuted last month on the 2nd, HYBE is preparing six teams within two years. Among the six teams, the girl group that is being prepared by Min Hee Jin is garnering the most attention, being called the 'Min Hee Jin girl group.' Min Hee Jin's girl group is scheduled for its debut in the third quarter of this year.
Additionally, HYBE Japan is also preparing '&Team,' which will be a group that will promote in Japan. Currently, four members have already been revealed and will be including more members after a survival show that will air on FujiTV.
HYBE is also preparing a girl group in collaboration with Universal Music that will be promoted in the US. The collaborating companies will be holding an audition in November in preparation for the upcoming girl group. In addition to these groups, Pledis Entertainment, a subsidiary of HYBE, is also preparing a rookie boy group.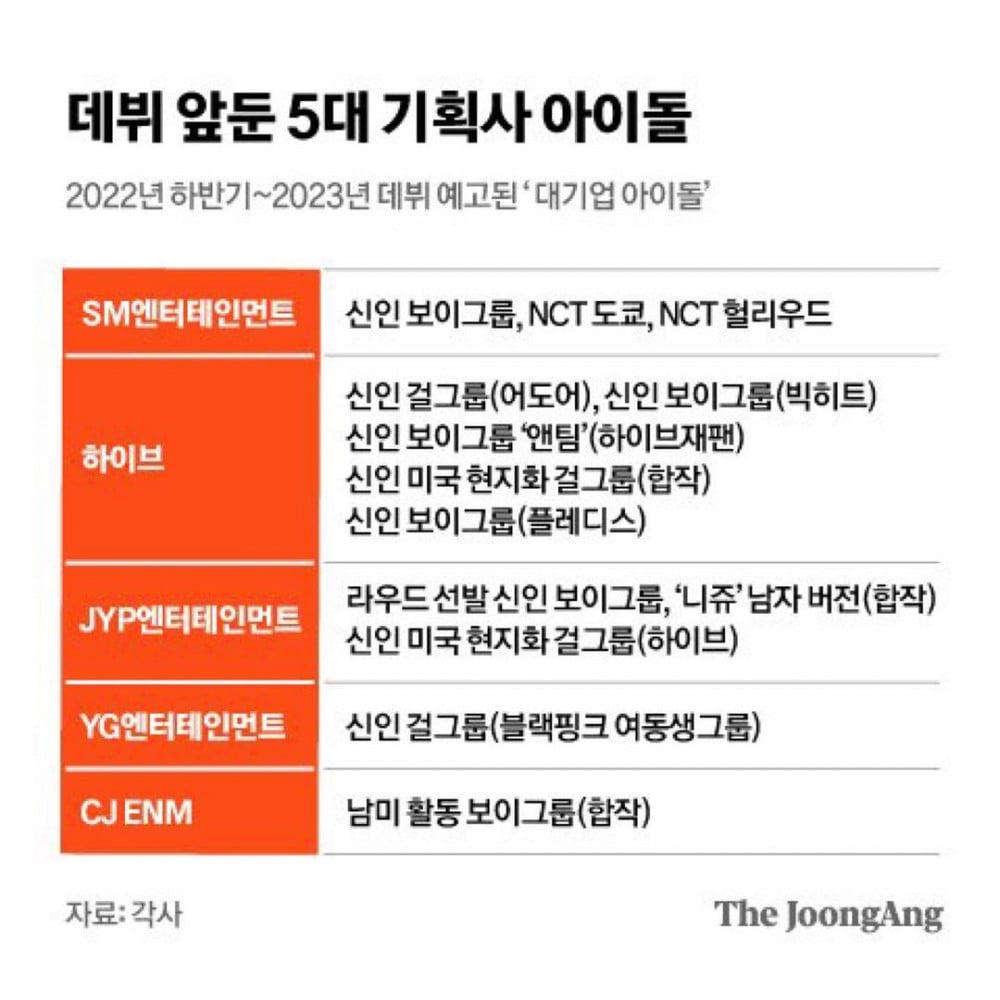 SM Entertainment is also looking to expand its idol groups, in particular, the NCT group. SM Entertainment has announced that it will be launching a new boy group as well as launching NCT Tokyo and NCT Hollywood. In particular, NCT Hollywood will be a collaboration project with the production company MGM and will be selecting new members through the audition program 'K-POP Goes HOLLYWOOD.'
JYP Entertainment is also joining the lineup of launching new global idol groups. JYP Entertainment will be launching the five-member boy group selected from the audition program 'LOUD' and will be launched in the third quarter of this year. Additionally, JYP entertainment is also planning to launch the boy group version of NiziU and will be a nine-member group that includes all Japanese members.
YG Entertainment will also be launching its first girl group in six years since BLACKPINK. Information about the girl group has already been circulating the web and is expected to be called 'Baby Monsters.' This new girl group was expected to make its debut in 2021, but there has been a delay.