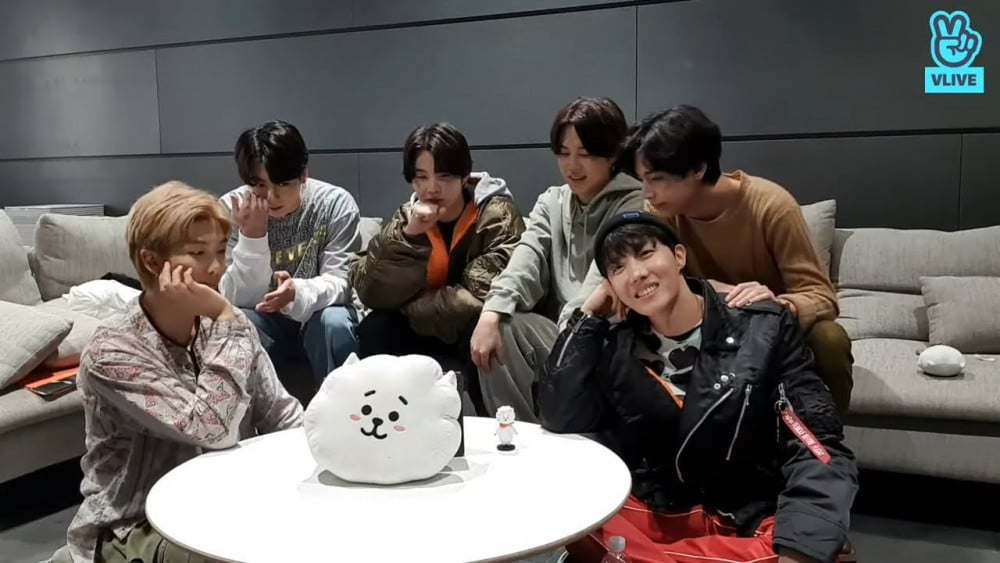 Whenever you receive the notification that a BTS member is going live, you better prepare for you never know what is to come. With that being said, here are five iconic V-Live moments with BTS!
1. Periodic Table of Elements: This was probably the peak Tom and Jerry moments between the youngest and oldest members of BTS. I mean, who can forget Einsteinium, atomic number 99?
2. Apologies, Technical Difficulties: You know those videos of newscasters running into broadcast problems, whether it be the green screen isn't working properly or the newscaster makes a slip-up. Well, that also happened during one of BTS' comeback V-Live's, catching even the members of Jin, V, and J-Hope off guard.
3. THE Butt Slap: The slap that can still be heard worldwide, as painful as that sounds, can't help to laugh because it was just that funny. Tip of advice, avoid getting on Jungkook's bad side, or you might be on the receiving end of one of his stinging slaps.
4. This is BTS: In celebration of fellow member RM's birthday, all the members come barging into his hotel room... only to leave him with a chocolate stain on his brand new sweater.
5. BTS' Album 101: Probably one of the most insightful V-Lives. It is always a running tradition that RM will turn on V-Live and give a detailed run down of the current album's entire production process and inspiration. Providing us backstories and behind-the-scenes look at how the band's music comes together.
What are some of your favorite V-Live moments from BTS?