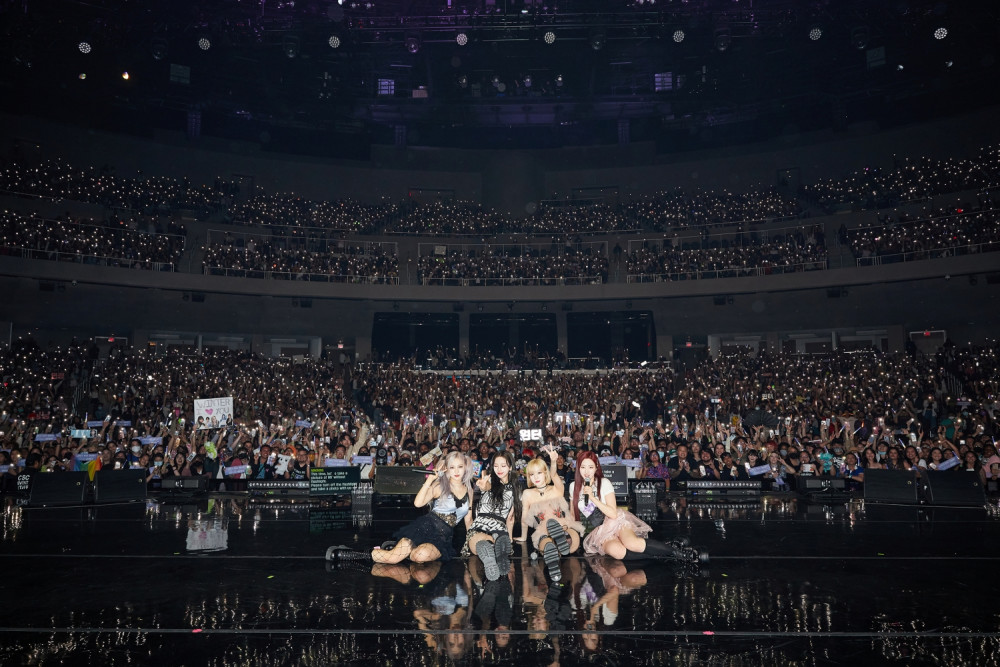 On June 26, aespa successfully held their U.S. showcase at the YouTube Theater in Los Angeles, California.
This latest showcase was aespa's first solo performance in the U.S., and many fans purchased tickets to see their favorite girl group perform.
After seeing their performance, many fans praised aespa as the members were exceptional as they sang live on stage. Videos of aespa's U.S. showcase quickly spread across the online community, and Korean fans were able to see glimpses of the showcase that took place at the YouTube Theater.
Korean netizens also praised the SM girl group and wrote comments in a popular online community expressing how they want SM Entertainment to have aespa do more live performances instead of lip-syncing because the members are so talented.
Netizens commented, "They did so well during this showcase," "aespa's skill is super dope, why did the company keep having them lip-sync all this time," "The girls are so good at singing, I really don't understand why the company keeps telling them to lip-sync," "They are really good at live singing, they did well at Coachella too," "I wish they sing live in Korea too not only overseas!" "I wish they would just keep singing live from now on," "Wow, they're so good at singing live," "They really did so well," and "They did an amazing job!"