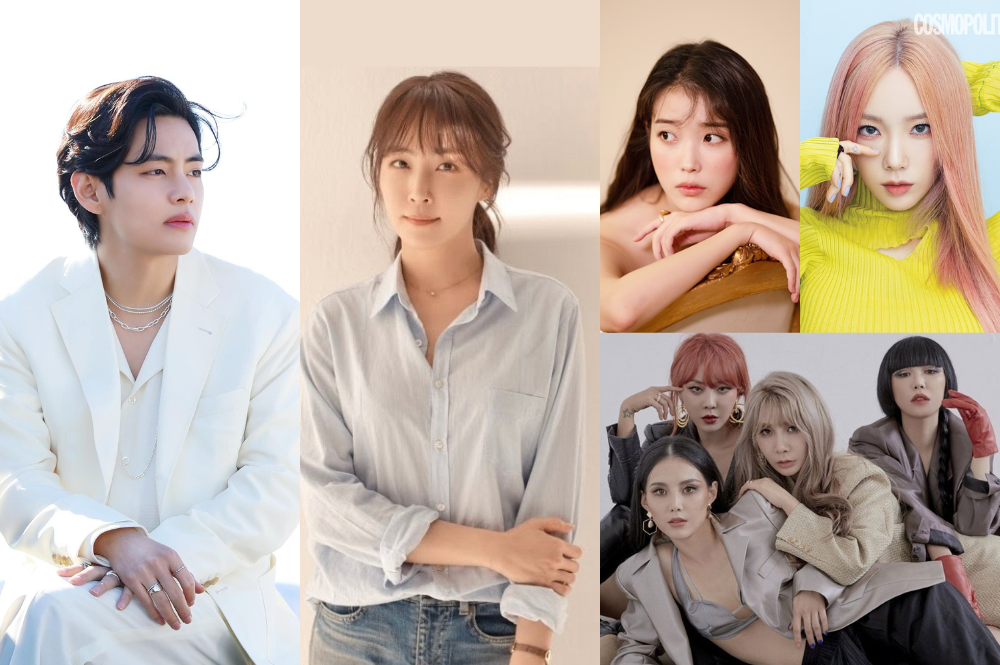 On June 15, famous K-pop lyricist Kim Eana shared in an episode of MBC Radio Star that she has been working with BTS member Kim Taehyung, aka V, on his first solo album. The revelation comes a day after BTS announced that group activities would be halted for the members to focus on solo projects.

Kim Eana is one of Korea's leading lyricists and is often called a "goddess composer." She is famous for writing many K-pop hit songs and has worked with stars like IU, Taeyeon, VIXX, Brown Eyed Girls, and Park Hyo-shin.
Kim Eana revealed that Park Hyo Shin once asked if he could give 'Taehyungie' her phone number because he wanted to discuss some lyrics with her. She had to confirm with him if 'Taehyung' is 'BTS V.' She was surprised and realized that Taehyung was preparing for his 1st solo album, and she received some demos from him.


She also shared that they only talk about music whenever Hyo-shin and Taehyung meet up. She describes them as passionate musicians who play by singing together.
The two guys' friendship was revealed earlier this year through social media, and they were also spotted attending the VIP Premiere of 'Broker.'