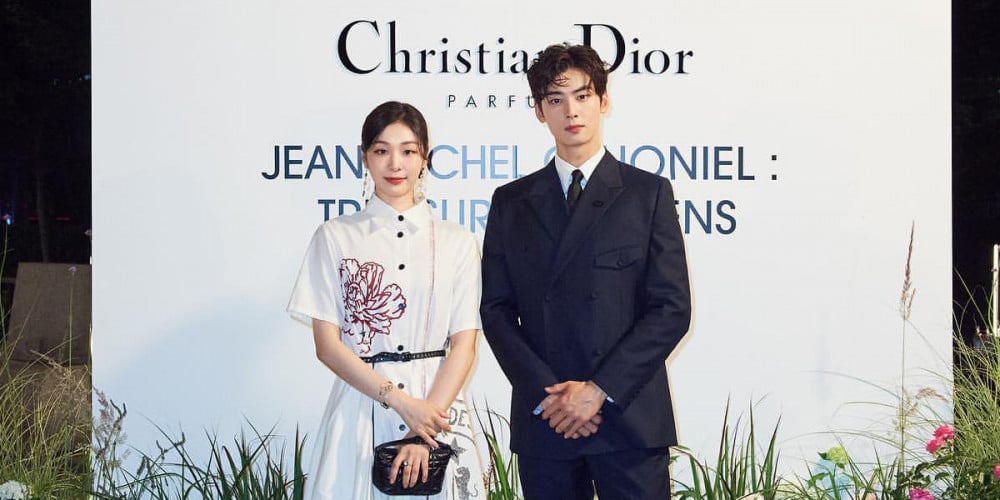 Earlier this month, ASTRO member/actor Cha Eun Woo and former Olympic figure skating medalist Kim Yuna made headlines for their jaw-dropping visuals, while attending an art exhibition sponsored by 'Dior Beauty' at the Seoul Museum of Art.
Both stars are currently active as ambassadors for 'Dior Beauty' in Korea, and as such, they were invited to attend the exhibition for a press event. Even weeks after the event, netizens are still gushing about the "perfect visuals" of the two stars!

Then, earlier this week, ASTRO's Cha Eun Woo shared with fans what he talked about with Kim Yuna when they met at the exhibition.
Cha Eun Woo said, "At the event, there was a part where we all waited and then clinked glasses, and I cautiously mentioned that I remember seeing her going to school at Suri High School from Nungnae Elementary School. Because those two schools are actually right next to each other. When I said that, she replied that she knew I attended Suri High School as well. We also talked about what apartment complex we lived in."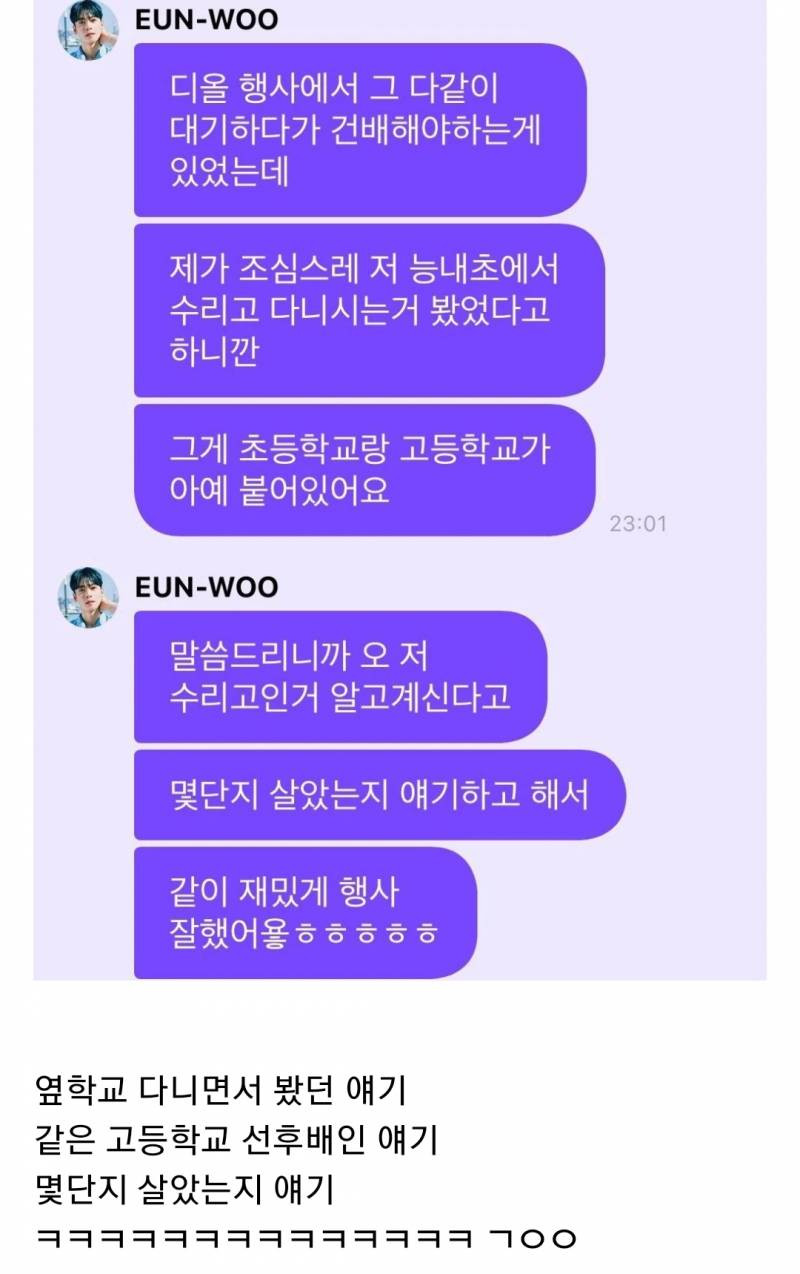 It turns out, Cha Eun Woo and Kim Yuna lived in the same neighborhood growing up, in the city of Gunpo, Gyeonggi-do! And it looks like Cha Eun Woo, who attended Nungnae Elementary School in the same year that Kim Yuna attended Suri High School, saw Kim Yuna going to school often due to the close proximity of the two schools. (Kim Yuna was already a national representative figure skater at the time.)

Look how close the two schools really are!
Years later, the two meet as 'Dior Beauty' ambassadors...
Many netizens are asking what king of "magical" city Gunpo is, having had two top stars growing up there as children!