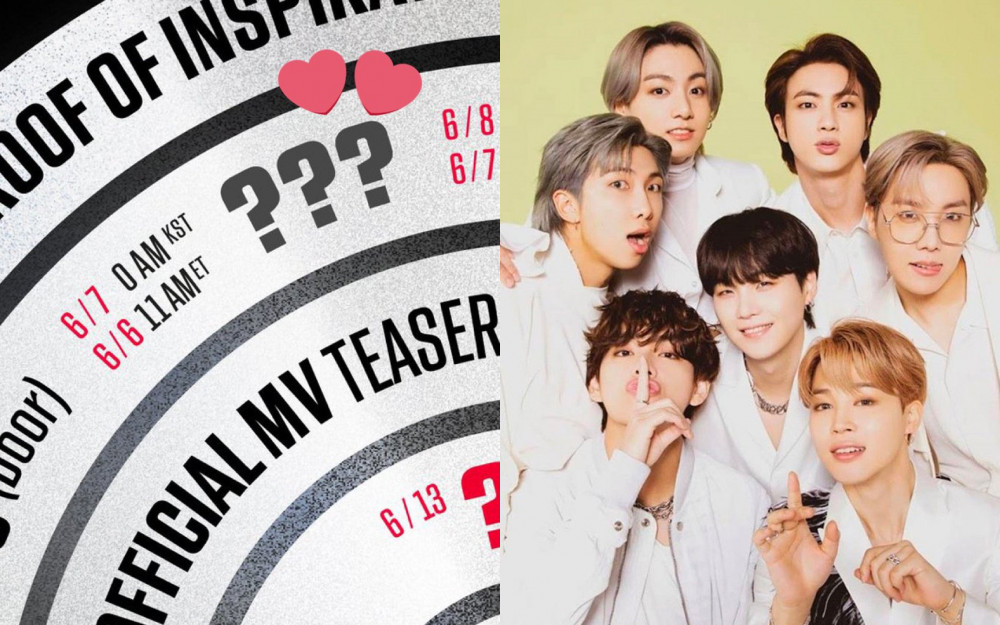 BTS has been preparing to release its anthology album 'Proof' and unveiled the album release schedule last month.
Recently, many fans were anticipating a BTS world tour announcement on June 7 KST because the release schedule only showed three question marks "???" With numerous idol groups resuming their world tours and traveling overseas for international concerts since COVID-19, restrictions have become lax.
Therefore, many BTS fans were looking forward and hoping that the global K-pop group would announce the dates for a world tour as well. However, to the disappointment of some fans, BTS announced a 'Proof' Live event and released a teaser poster on June 7.

Before the teaser poster was released, many fans were expressing their excitement, looking forward to the world tour announcement but soon were disappointed and were fooled when the poster was released.