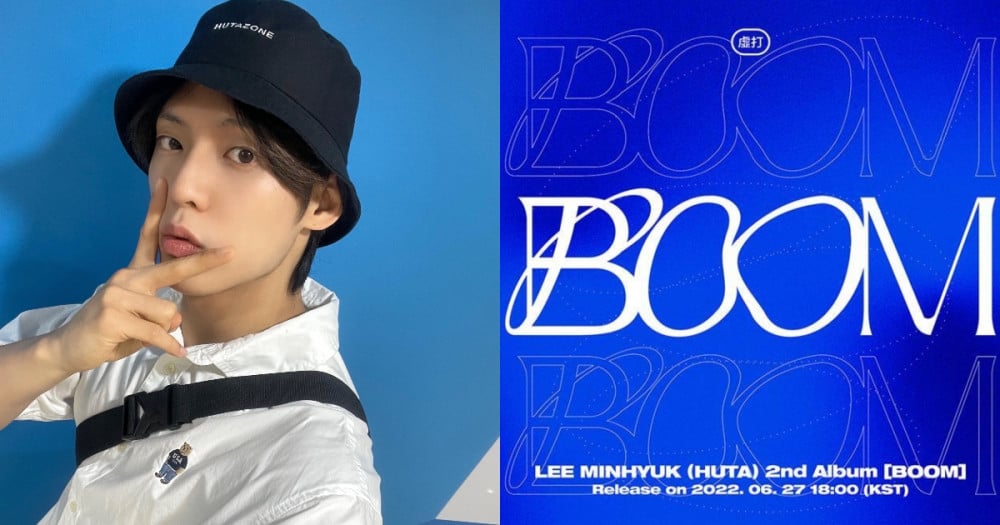 BTOB's Minhyuk (HUTA) will be releasing a new solo album!

On June 9 KST, an artwork teaser image was posted on BTOB's official Twitter account. The image revealed the title of Minhyuk's upcoming 2nd full album 'BOOM', and drew attention with its intense blue color.

Minhyuk released his first solo album 'HUTAZONE' back in 2019, demonstrating his outstanding skills in composing music and writing lyrics. Minhyuk further released his solo digital single "Good Night", showing his wide musical spectrum.

Meanwhile, Minhyuk's 2nd full solo album 'BOOM' will be released through various music platforms on June 27 at 6PM KST.