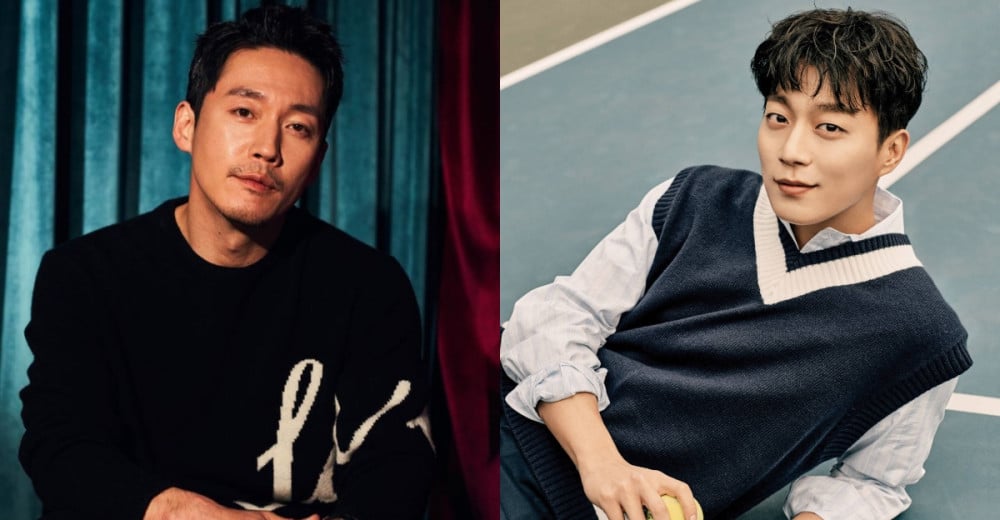 Actor Jang Hyuk revealed the story behind why he had a 14-hour conversation with Highlight's Doojoon.
On the June 28 KST broadcast of SBS Power FM's radio program 'Cultwo Show', actor Jang Hyuk appeared as a guest to promote his new movie 'The Killer: A Girl Who Deserves To Die'. Here, a listener sent in a comment that said Jang Hyuk seems to have become too talkative recently. To this, Jang Hyuk replied, "I have been talkative since long ago. I'm not a 'too much talker', but I just start talking a lot when there is someone I like and match well with. When I'm with my friends, I become that much more comfortable and start talking more. Further, if they ask me about a field I know, I talk to them with sincerity."
When asked about a time when he had a conversation with Highlight's Doojoon for 14 hours inside an airplane, Jang Hyuk explained, "It was probably while we were on our way to film for 'Iris 2', but Doojoon asked me 'how can I do action [scenes] well?' and 'it's my first time seeing this, but how can I do this?' He was curious, so I explained to him in detail. That friend was so enthusiastic. I ended up telling him two things instead of one, and four things instead of two." When the DJ joked that Doojoon must have become an action [scene] expert, Jang Hyuk replied, "In theory, he basically mastered it."