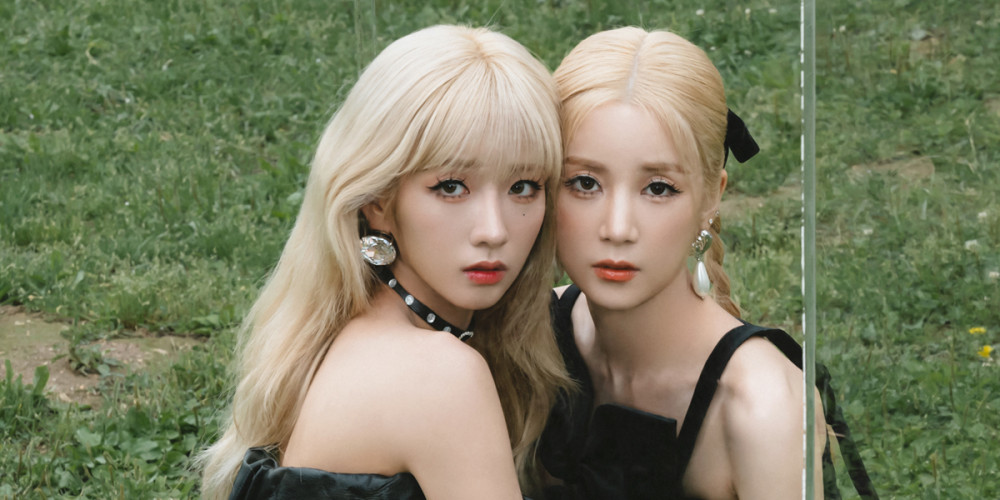 A Pink CHOBOM revealed eclectic concept photos for the unit's 1st single album, 'Copycat'.
For the 'Copy' version of their 'Copycat' concept photos, A Pink members Chorong and Bomi don on smooth, velvety black, as if two black cats have changed forms into two twin-like humans. In particular, the CHOBOM members intrigue fans with their surprising visual similarities.
CHOBOM's upcoming single album 'Copycat' contains a total of 3 tracks, including the unit's debut title track also called "Copycat", as well as "Oscar" and "Feel Something". The album is expected to drop on July 12 at 6 PM KST.

Stay tuned for even more of CHOBOM's curious teasers, coming soon!