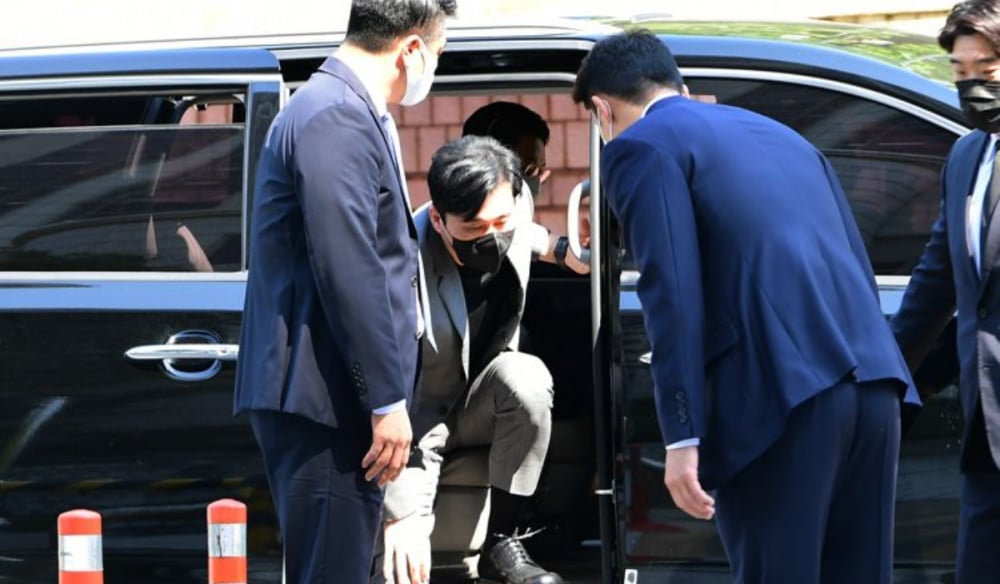 Yang Hyun Suk's 5th open trial was delayed and he strongly protested the decision saying "This is unacceptable." The prosecution rebutted by saying the delay was not intentional.

The 23rd Criminal Settlement Division at the Seoul Central District Court decided to delay the open trial that was originally scheduled to be held on May 16th. On this day, Yang Hyun Suk showed up at the court as the defendant is obligated to show up for an open trial unless the trial gets canceled.
The cross-examination of witness Han Seo Hee was initially scheduled to be held on this day's trial, however, Han Seo Hee's side requested on May 15th to postpone the trial. Because the witness' request was submitted during the weekend, the court was only able to delay the trial on the morning of the trial.
Yang Hyun Suk's side was seen strongly protesting at the delay as he had already shown up at the court. The prosecution replied, "Han Seo Hee has been cooperative so it's a reach to claim her request to delay undermines her credibility. The request was submitted on Sunday so there was no means to reach the court from the penitentiary. There is no intention behind the delay request. We will cooperate to help the case move through as fast as possible."
The court has decided to hold cross-examinations against Han Seo Hee on May 30th and June 13th. Yang Hyun Suk is accused of persuading and intimidating the public informant Han Seo Hee to retract her testimony against B.I when she alleged that the idol had purchased drugs in 2016.