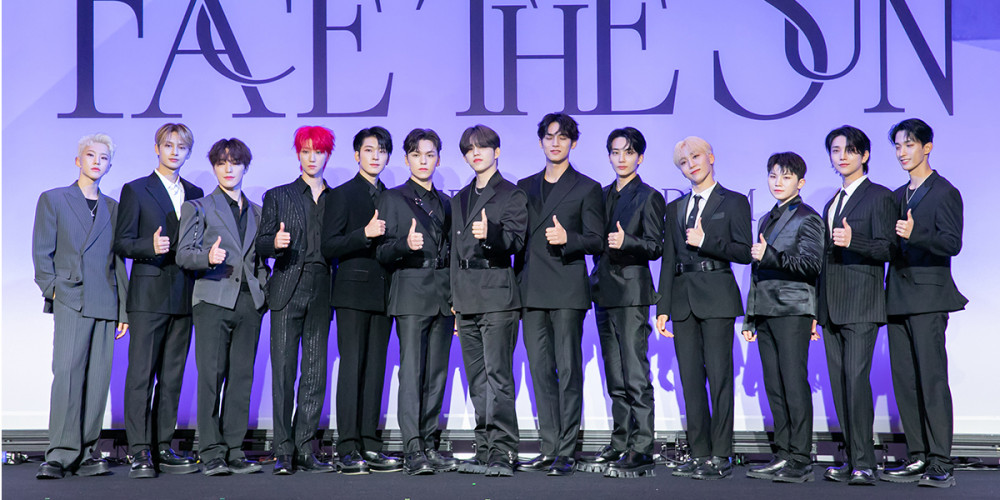 On May 27, the members of Seventeen attended a press conference to commemorate the release of their 4th full album, 'Face The Sun'.
First, the group relayed on this day, "We have returned with our first album after completing our contract renewals, and so we feel many new emotions. We were able to get this far thanks to our fans. We promise to show you a good side as we continue into the future."
Seventeen's comeback title track "HOT" combines Western guitar sounds with a hip-hop genre, emphasizing Seventeen's unmatched passion and enthusiasm. When asked to describe their performance, the members stated, "We tried our best to convey a combination of power and sexiness. Overall, the choreography is full of power and energy, but there are also places where you can witness a heaviness. Those watching the performance will experience a euphoria, and those who want to follow along can easily create different challenges."
Next, Seventeen shared their thoughts on celebrating their 7th anniversary this year. Member Jun said, "I'm happy that we are able to celebrate our 7th anniversary as 13. I think that if we can celebrate our 14th anniversary together, with all 13 members present, then that will be enough to put our names in the history books."
Dino also added on, "We are thirsty to leave our records in the history books. I'm certain that there are no limits to how far Seventeen can go."
Finally, Seventeen addressed their goals for this comeback. Joshua commented, "Our last album peaked at #13 on 'Billboard 200'. I hope to go even higher this time around." Seungkwan then chimed in with, "I would like for us to soar straight to #1. Please, let it happen just once."
Meanwhile, Seventeen's 4th full album 'Face The Sun' will be out worldwide on May 28 at 12 AM EST.