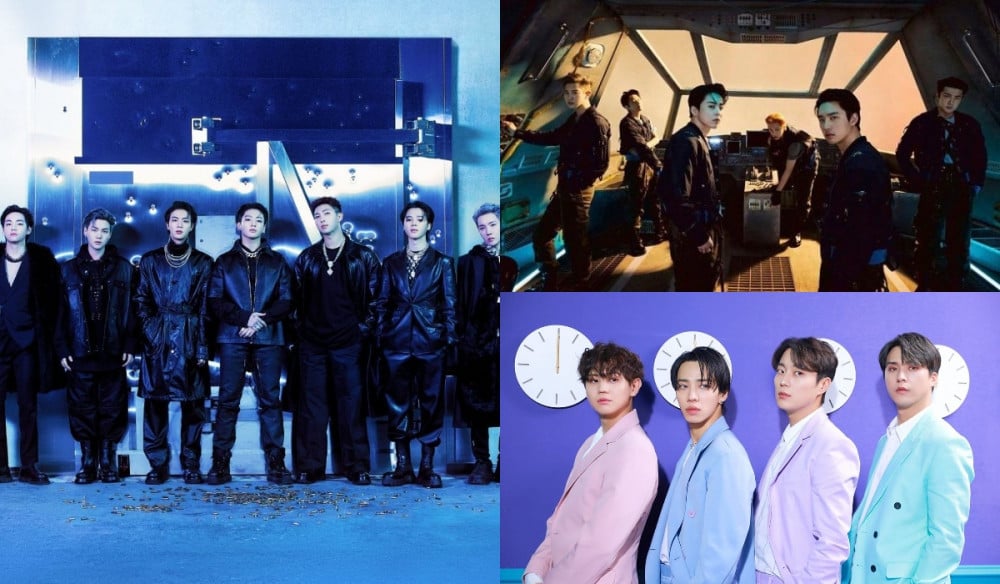 Netizens named Highlight, EXO, and BTS as the male artists with the most core fans in their fandom.

On May 30th, a post on one of the popular online forums in Korea caught netizens' eyes after naming the three boy groups as having the most dedicated fans in their fandom. The original poster listed Highlight, EXO, and BTS, which many netizens agreed to.
Some of the comments include: "I'm stanning a different group and this list seems accurate."
"All of the k-pop knows those three have the tightest bond between the artist and fans lol"
"For Highlight, they are like comrades at this point lol They've been through so much together"
"Highlight may not have the most fans numerically but they do have the most solid core fans. They had to change the group name, they changed the labels and the members but they are still promoting as a group."
"All three groups have been through a lot and they still have many core fans to support them"
"I hope my group would become like Highlight one day. They are still making it work with themselves and fans, without big label names or promotions."

What do you think?