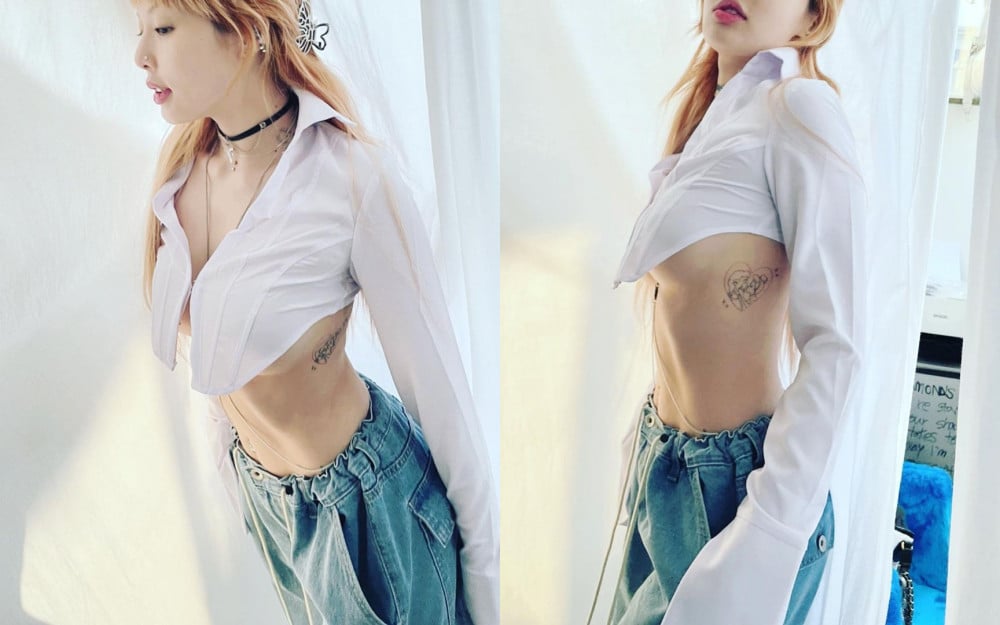 On May 3, HyunA posted two photos on her Instagram showing off her bold fashion.
On this day, the idol posted the photos without many captions except a few emoticons. In the photos, HyunA showed off the underboob fashion by wearing a simple white shirt and jeans.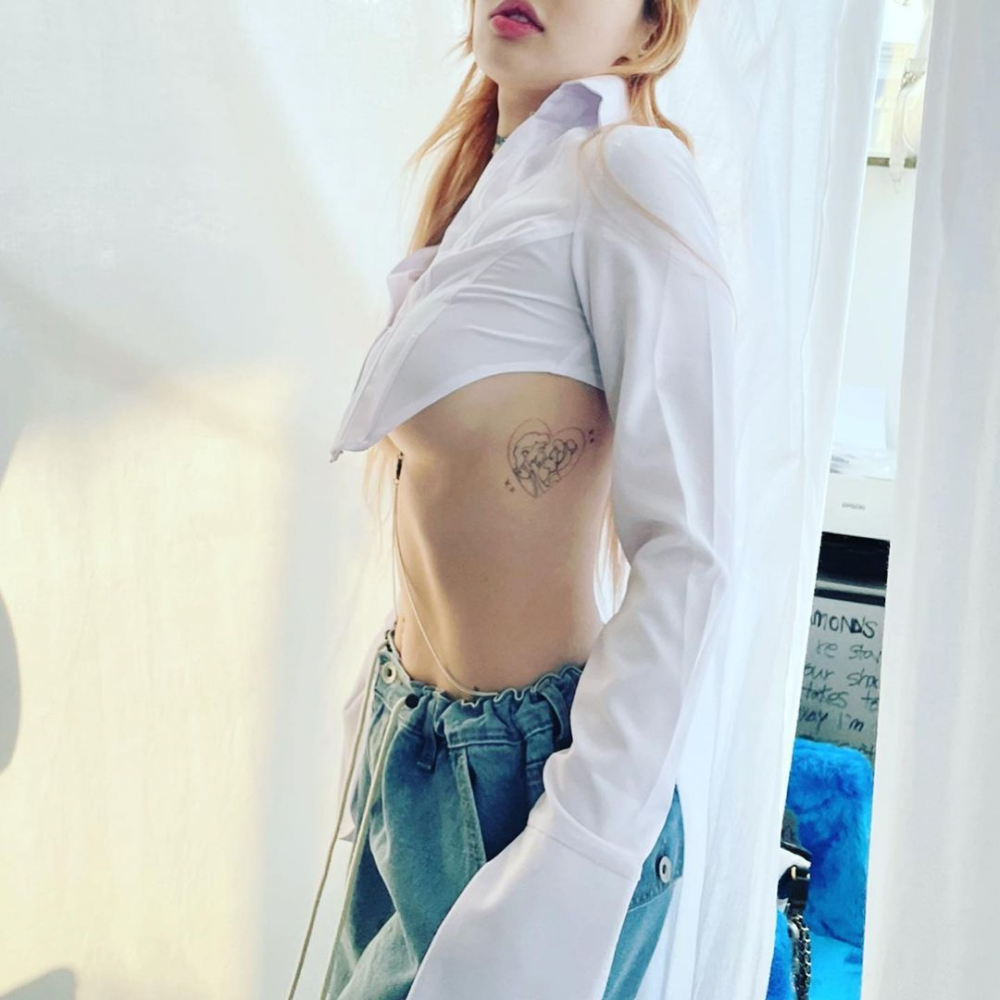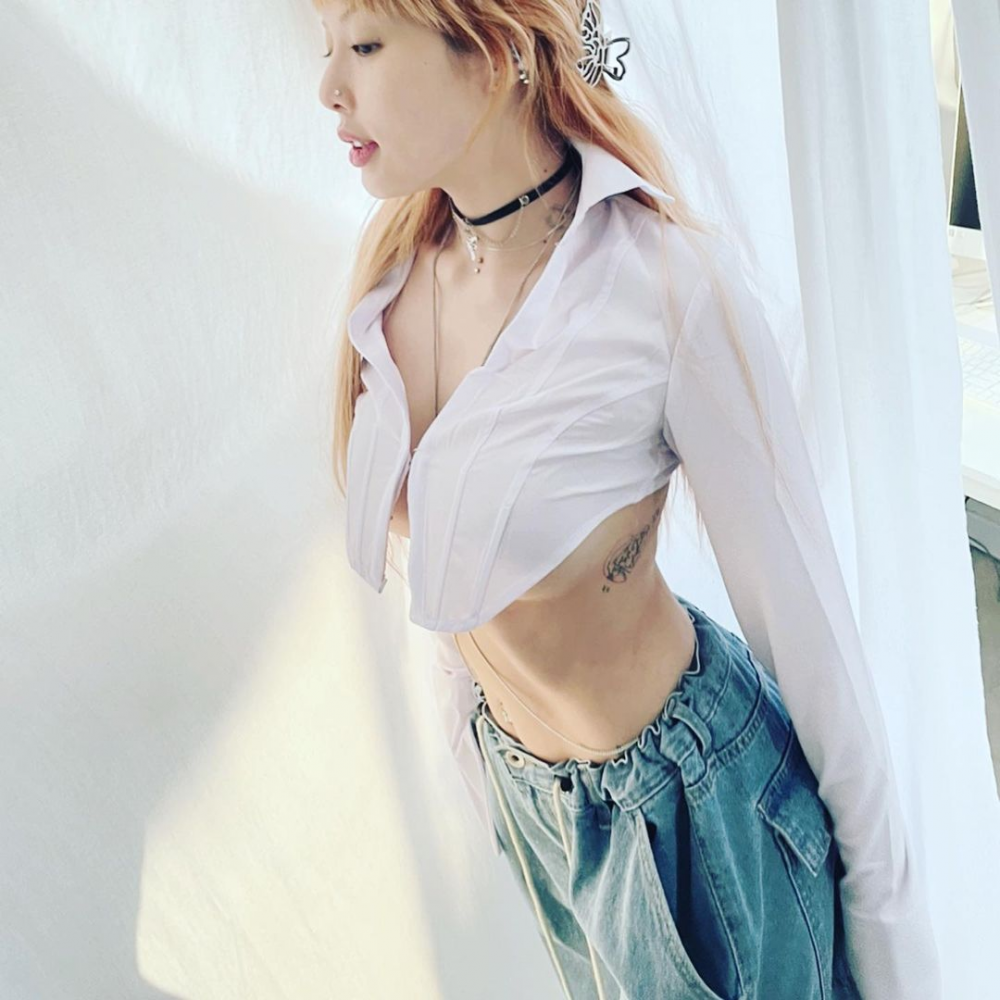 The photos were shared in a popular Korean online community where many netizens joined to give their two cents on HyunA's latest fashion. While many netizens praised that HyunA is able to pull off the underboob fashion, there were some who thought it was still too much.
The netizen who shared the photos wrote, "I usually don't like the underboob fashion but HyunA looks perfect in it...she pulls it off."
Other netizens commented, "HyunA's so hip," "She does pull it off well, lol," "It doesn't look weird because HyunA wore it but doesn't mean it looks good," "It's only pretty because HyunA wore it, lol," "I wouldn't want to see someone wear that on the street," "Is that even considered clothing? lol," "Not my style," "I don't get why this underboob style is trending," "IT looks like they didn't finish making the clothes, lol," "I think it's pretty but I also think it looks good because HyunA is wearing it, lol," and "That's not clothes. That's too small to be a shirt."