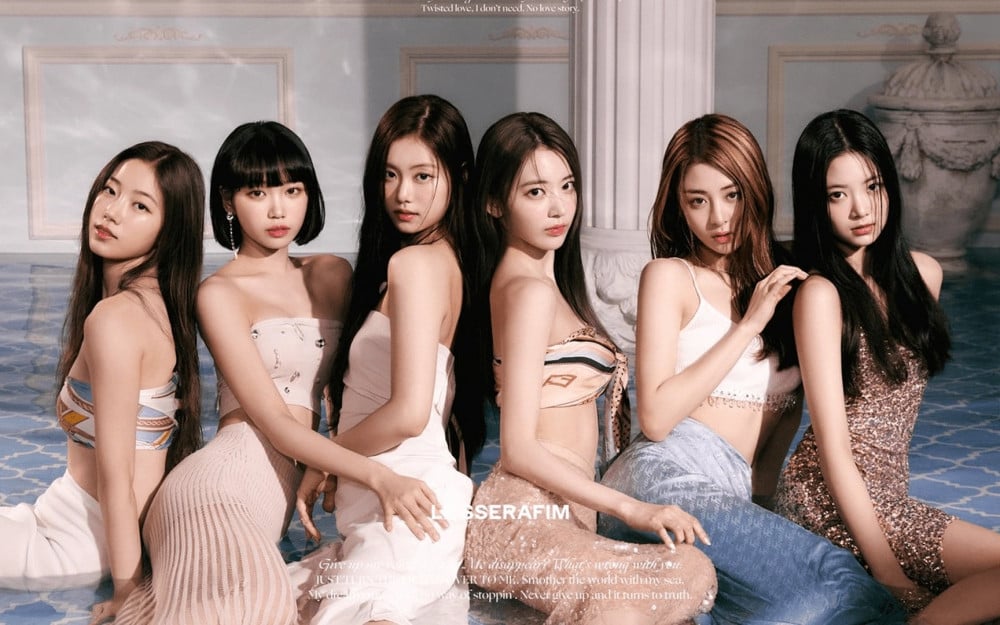 With more and more evidence and claims surfacing against Kim Garam, the group's image and promotions are being heavily affected.

In fact, LE SSERAFIM canceled all schedules in light of recent developments in Kim Garam's school bullying case, and Source Music explained that Kim Garam will be taking a temporary hiatus.
Despite the announcement that member Kim Garam will be stepping out from the group's promotions temporarily, netizens believe that it won't help recover the group's image that has been depleting all this time due to the constant bullying controversy.
Netizens commented, "I think it would be impossible to recover LE SSERAFIM's image. Kim Garam and the company are the same," "I feel like even if Kim Garam left the group, they are going to flop," "Even if Kim Garam left, HYBE and Source Music are so disgraceful so they won't sell anymore," "It's too late now, even if Kim Garam left they need to change the group name and everything," "This is so unfortunate but it can't be helped now," "I feel bad for the other members," "Their image already fell to the ground," "The agency could have taken care of the situation better but it's too late now," and "Yeah it's too late, they should have released apology statement right away instead of saying they're going to take legal action. Did HYBE really not know this would happen?"