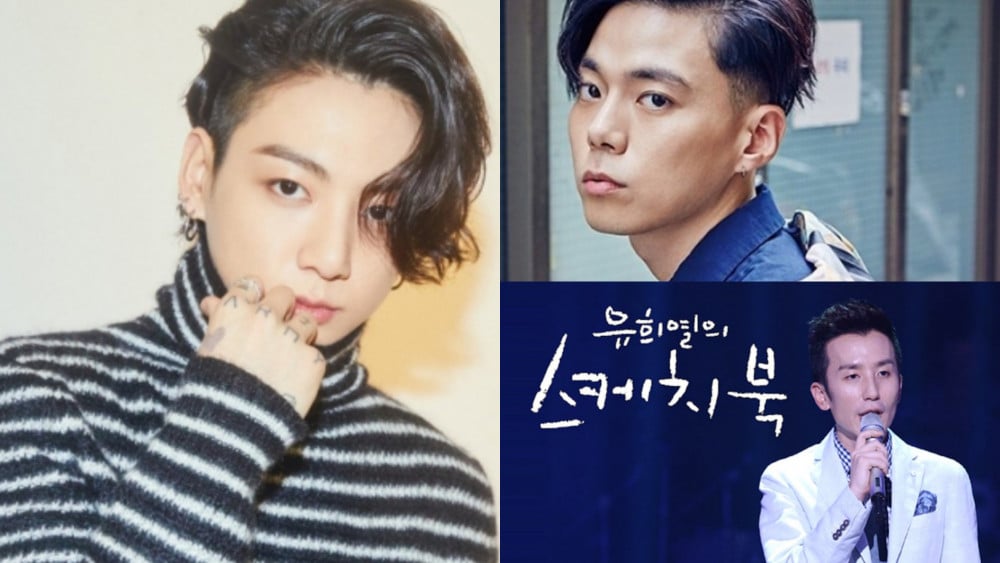 BTS's Jungkook has always been looked up to and mentioned by numerous idols and Korean soloists. His songs are often covered by famous Korean Soloists and idols on social media as well as on National Korean TV shows.
Talented Korean singer-songwriter G.Soul appeared on the popular South Korean Music program "Yoo Hee-yeol's Sketchbook" and covered Jungkook's self-composed and self-produced song "Still With You."
The full video of G.Soul covering Still With You by Jungkook on KBS Yoo Hee-Yeol's Sketchbook can be viewed here:
Previously, Jungkook covered G-Soul's song "Hate Everything" on his Instagram, after which he followed Jungkook on Instagram as well as shared the cover of Still With You on Instagram and Twitter.
The host of the show (Yoo Hee-Yeol) interviewed G.Soul and asked why his song "Hate Everything" trended on Twitter and in Japan.
• Host: Your song "Hate Everything" suddenly trended on Twitter and on Japan's portal site. How did that happen?
• G.Soul: BTS' Jungkook covered the song and posted it on his account.
• Host: Aww, he posted it on his social media account.
The host also shared his wish that he hopes Jungkook covered his song. He also asked G.Soul if he wanted to do something for JK in return, and G.Soul shared that he loves his self-composed song Still With You and covered it.
• Host: Gosh, I hope Jungkook had covered my song. (*audience laugh) Jungkook sang G.Soul's song, so you might want to do something for him in return.
• G.Soul: There's a song called "Still With You" composed by Jungkook himself. I love that song too. Can I sing it for you a bit?

The terms GSoul, Still With You, and Jungkook were the Top 3 Hot MelOn search trends after G.Soul covered Still With You on Yoo Hee-Yeol's Sketchbook.