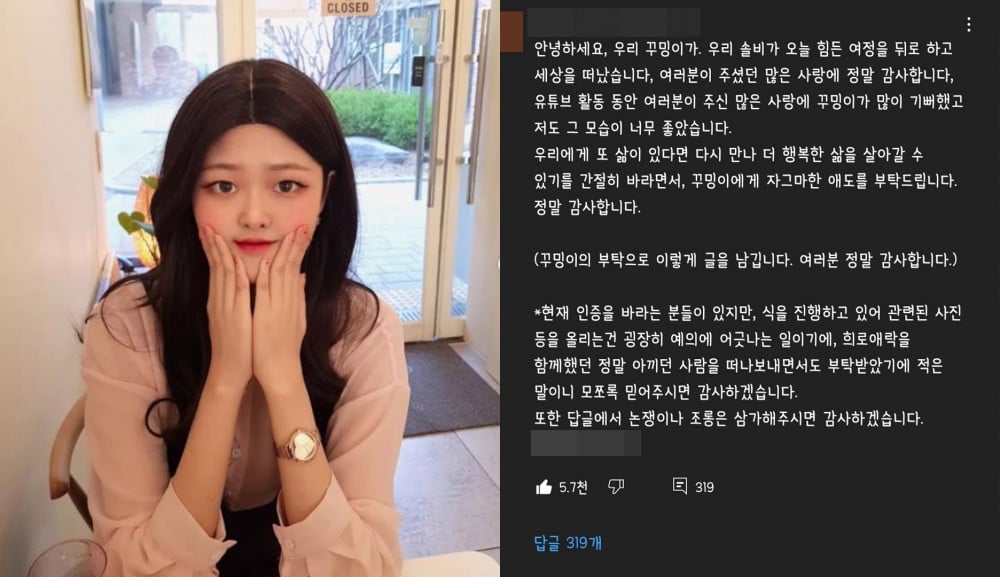 YouTuber Kkuming passed away at the young age of 23.
On May 25, a netizen alleged to be Kkuming's friend left a comment on a video uploaded by the YouTuber and delivered the news of her passing.
The netizen wrote, "Our Kkuming, our Sol Bi has left this world after a long difficult journey. She is very thankful for the love that everyone has given her."
The netizen continued to write, "Kkuming was very happy with the love everyone gave her during the time she was on YouTube and I was also very happy to see her happy. If we have another life, I sincerely hope that we can meet again and live a happier life. I ask everyone to give Kkuming condolences."

The friend explained, "I am leaving this writing at Kkuming's request. Thank you, everyone."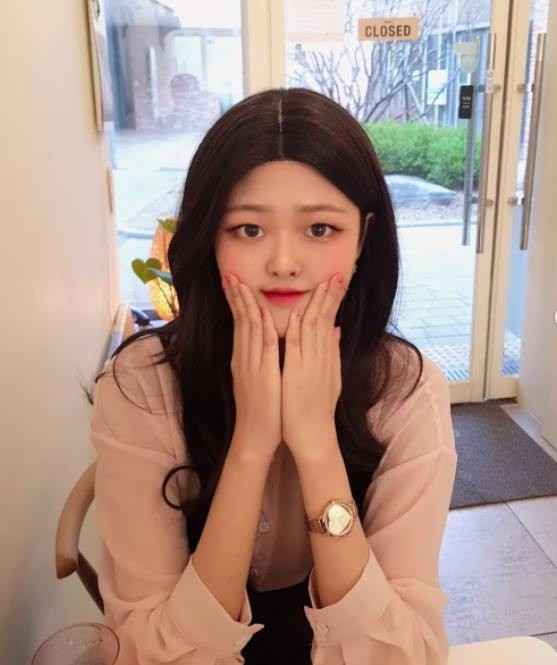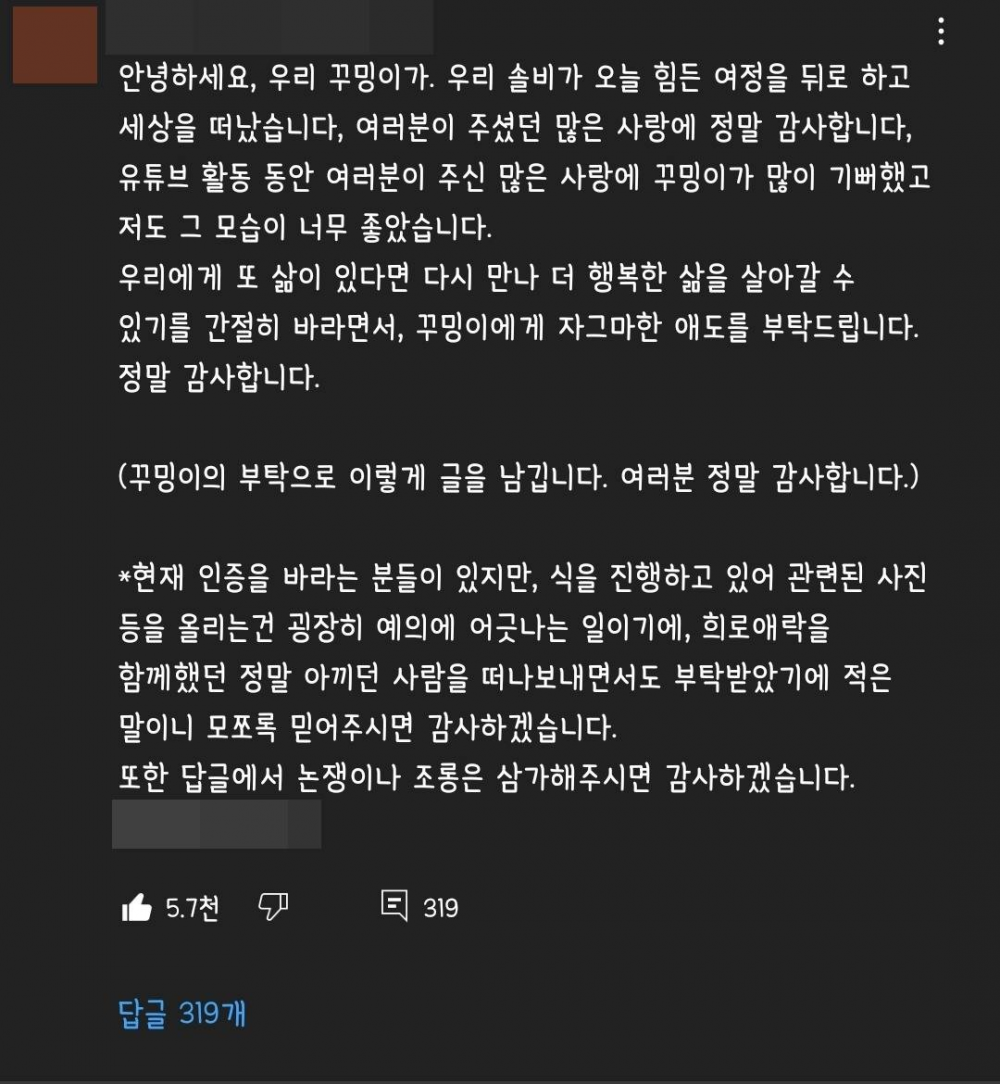 Some netizens requested verification, but the person who left the comment wrote, "There are many people who want verification but currently the funeral is taking place and it is very disrespectful to post related photos but I am writing these words because I was asked to do so even though I have to send off the person I love so much, with whom I shared the joys and sorrows with. So, please believe in this. Thank you. I also ask that everyone refrain from having debates or leaving ridiculing comments in the comment section. Thank you."
Meanwhile, Kkuming was a South Korean YouTuber who was battling ovarian cancer and had been uploading videos and vlogs about her daily life and struggle against cancer. Kkuming was diagnosed with stage 4 ovarian cancer in 2020 at the age of 21. She received much love for her optimism and positivity despite suffering from terminal cancer.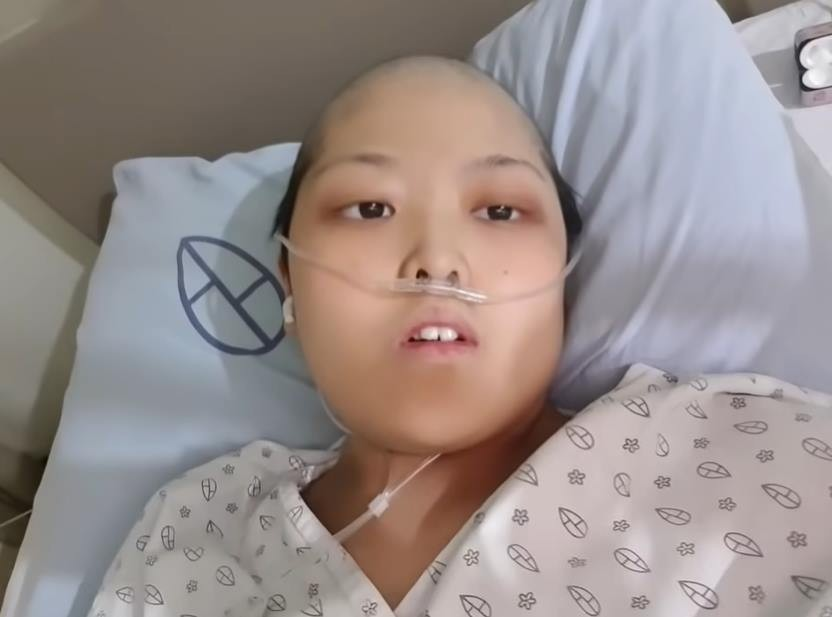 On May 18, Kkuming uploaded her last Vlog, saying goodbye to her fans before it was too late. In the video, she said, "I am leaving this video because I think it would be best to upload one last video before I go. I was okay just a week ago but my condition isn't good. I was told I can last a week or a month. Let's see each other in the next life. I want to be born again and I want to exceed 1 million views. Thank you. And Goodbye."

We hope that Kkuming can rest in peace.