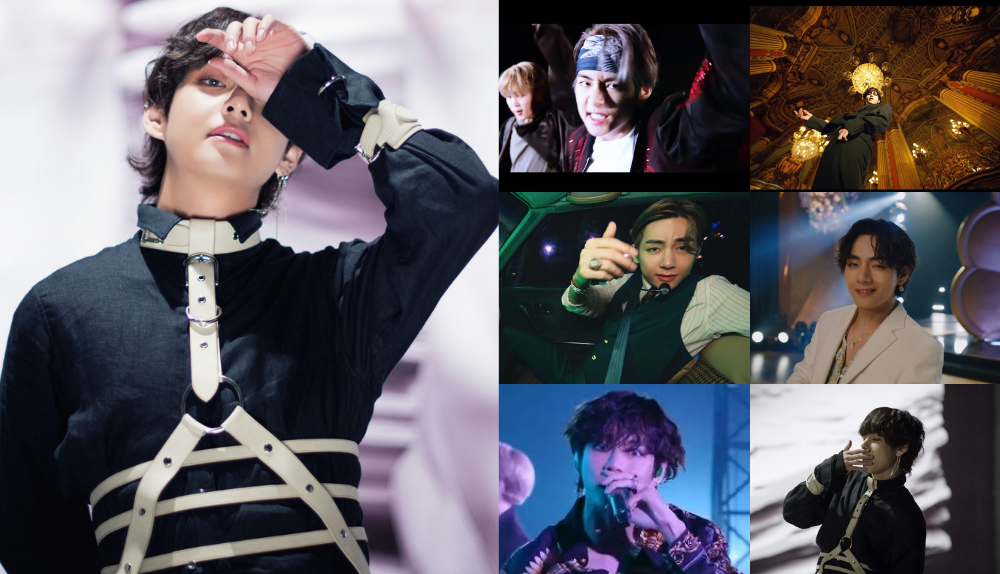 YouTube has released a new feature that highlights the 'most replayed' parts of videos, and V's scenes were revealed to be the most-watched among many BTS music videos, performances, and audios.

Despite getting few lines and screen time in most songs, Kim Taehyung has mastered the art of doing the most with the little he gets. As described by Broadway legend Ms. Lea Salonga, "there is no wasted moment" when Taehyung performs.
Thanks to Taehyung's outstanding visuals, expressive performances, and unique voice, his short parts are still the high point in many videos.

Among MVs, Taehyung's scenes were the most replayed among songs like 'Black Swan,' 'Mic Drop,' 'Fake Love,' 'Dynamite,' 'Film Out,' and more.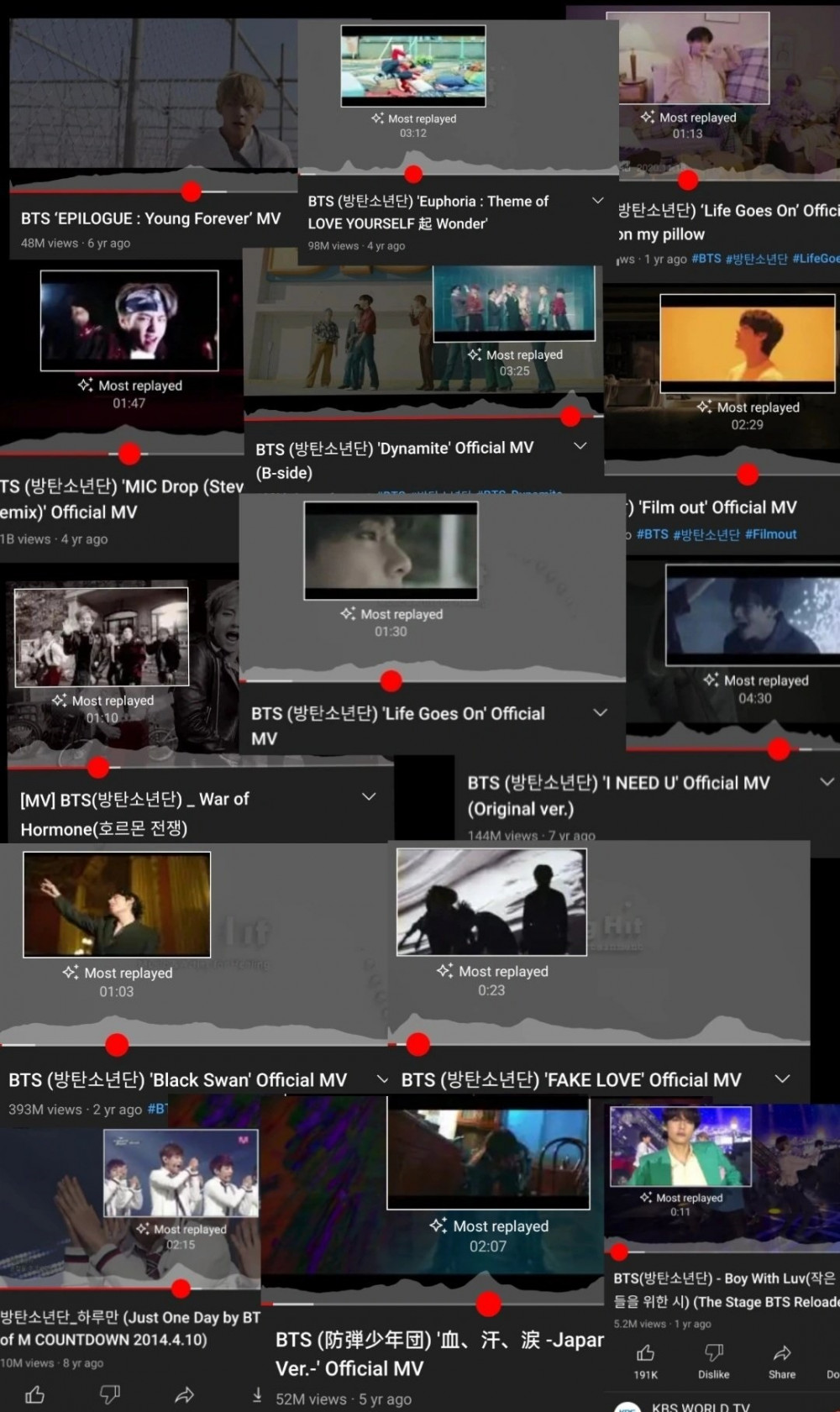 Taehyung's parts were also the most-watched on various performances, including 'Dynamite,' 'Butter,' 'Spring Day,' and their cover for 'I'll Be Missing You.'
One standout performance was their 2021 Grammy performance of 'Dynamite' in which Taehyung's 'wink moment' went viral.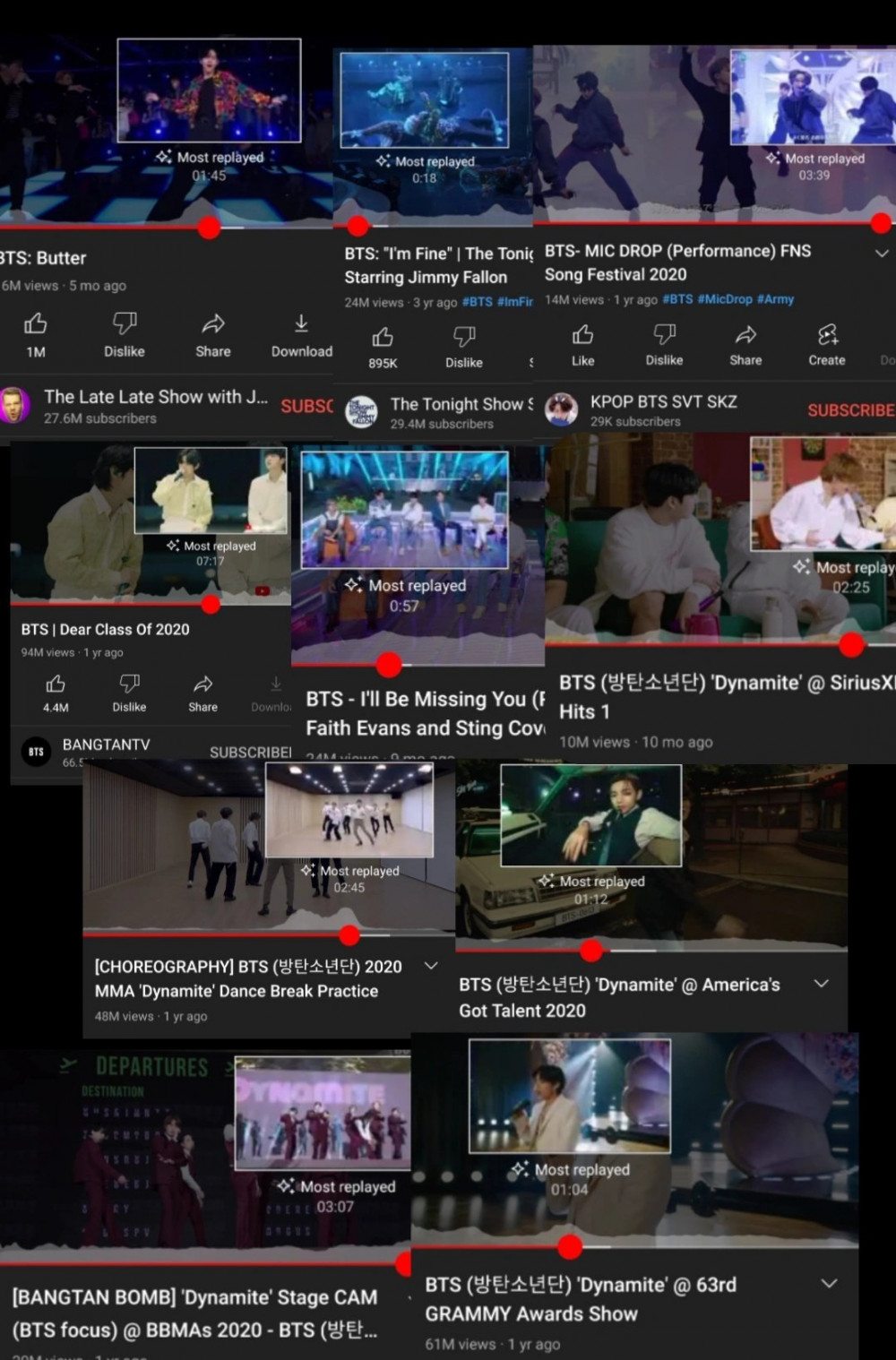 Among official audios of BTS songs, Taehyung's lines were the most played in several songs, including 'Dimple,' 'The Truth Untold,' and 'Mic Drop.'
As fans expected, 'Jump' is also on the list as the song is popularized by Taehyung's iconic verse.