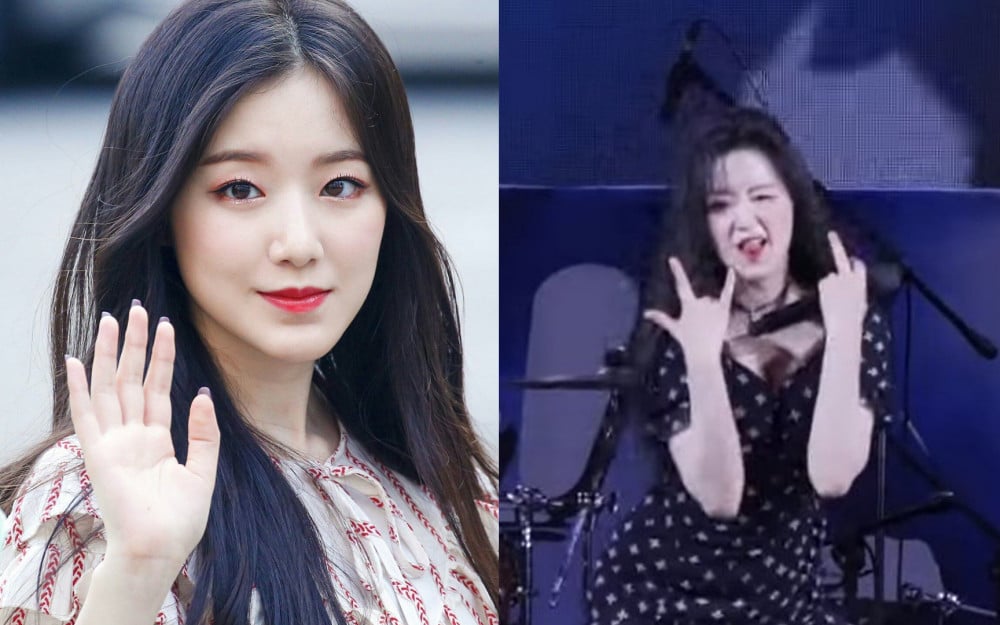 (G)I-DLE put on an outstanding performance at the Keimyung University college festival and received an immense amount of love from fans.
This year, Keimyung University has invited Psy, (G)I-DLE, and IVE to perform for the school's 2022 spring festival, and the girl group performed on May 17. After the performance, fans shared the video of the girl group's performance and posted photos of the group.
In particular, Shuhua garnered attention as she was seen putting up her middle finger.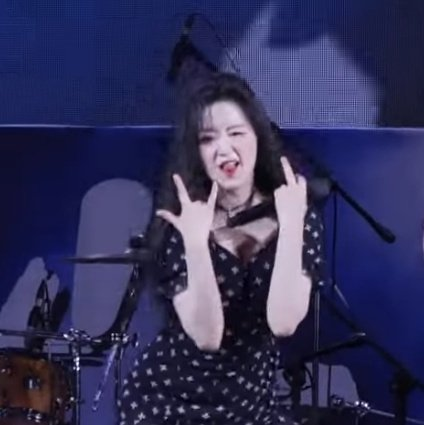 Shuhua was making a punk rock facial expression as she was making the 'Rock-on' hand gesture. But she forgot she was holding a mic on her left hand in turn, accidentally putting up her middle finger.
She quickly realized what she had done and frantically waved her hand and corrected herself. Fans went head over heels for the adorable idol and gathered in an online community to share how much they adore Shuhua.
Netizens commented, "That's so cute," "LOL," "I love how she had to make sure we knew it was by accident," "She's so adorable," "Why is she so cute?" "Shuhua was being Shuhua, so cute. Her facial expression is so cute too, I'm going to faint," "It's so cute how she looks surprised too after she accidentally put up the finger, lol," "I don't think it would be a controversy even if she put up both middle fingers because she's just too cute," "This is so cute," "omg, her fingers are so small and like baby fingers," and "She's so adorable."