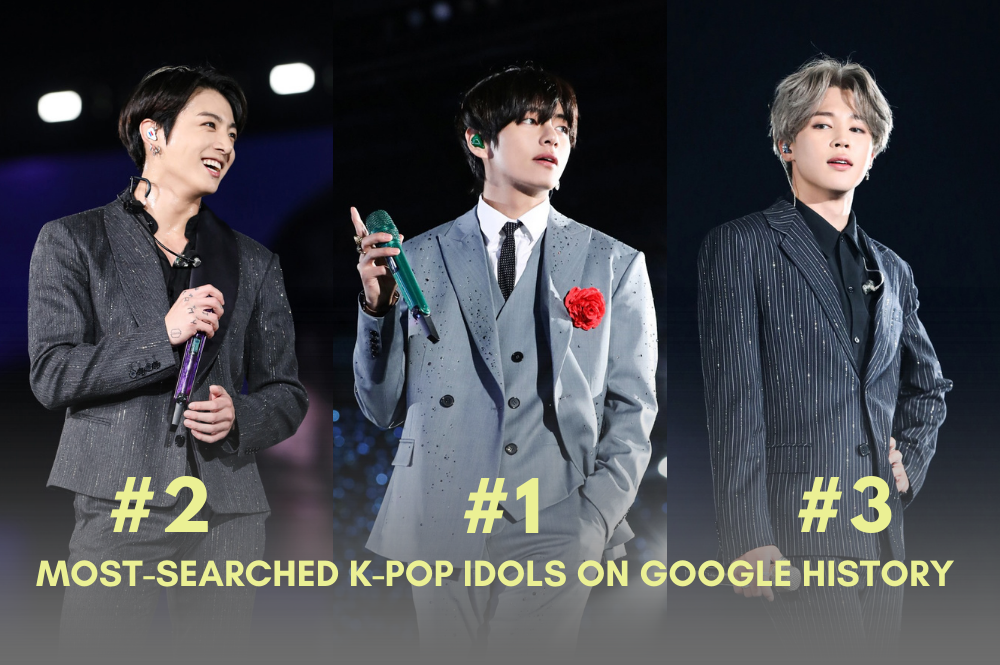 Accumulated data from Google Trends reveals Kim Taehyung, aka V, is the most-searched K-pop idol in Google history, the world's largest search engine.

Data compared from 2013-2022, BTS's debut year to the current year, shows V was the most-searched member before BTS made it big globally, and that popularity has continued to the present date. He is followed by his bandmates Jungkook in second and Jimin in third.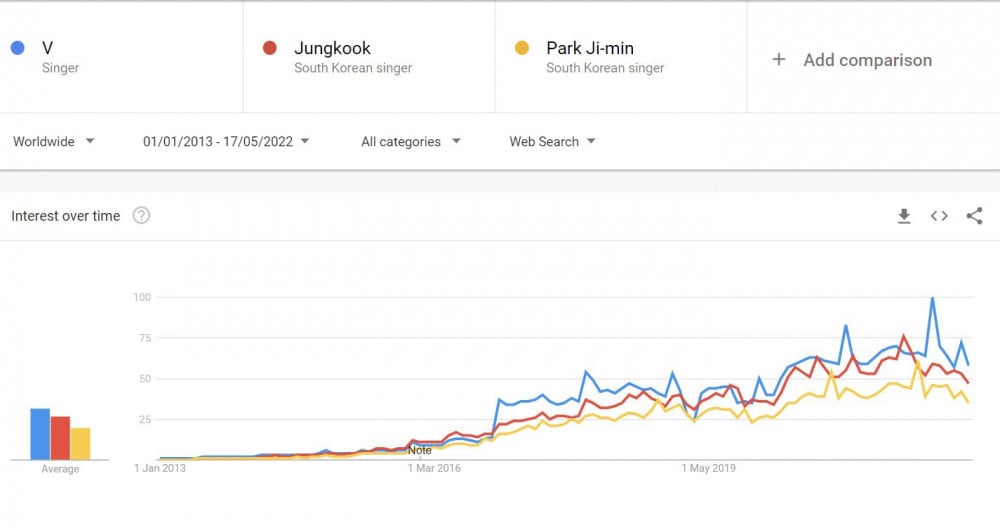 Many publications have also ranked V as the most popular idol in 2022.
Pop culture entertainment site Otakusmart has selected V as the most famous K-pop idol globally for the second year in a row. Their ranking was based on Google searches, Instagram followers, Guinness World Records, and more. They also praised him as the "Diamond Voice of Korea."

Another publication, JagranTV, the entertainment wing of the Jagran News, India's 2nd largest daily circulation, posted about the "Top 10 Most Famous K-pop Idol In The World." Taehyung was once again ranked first.