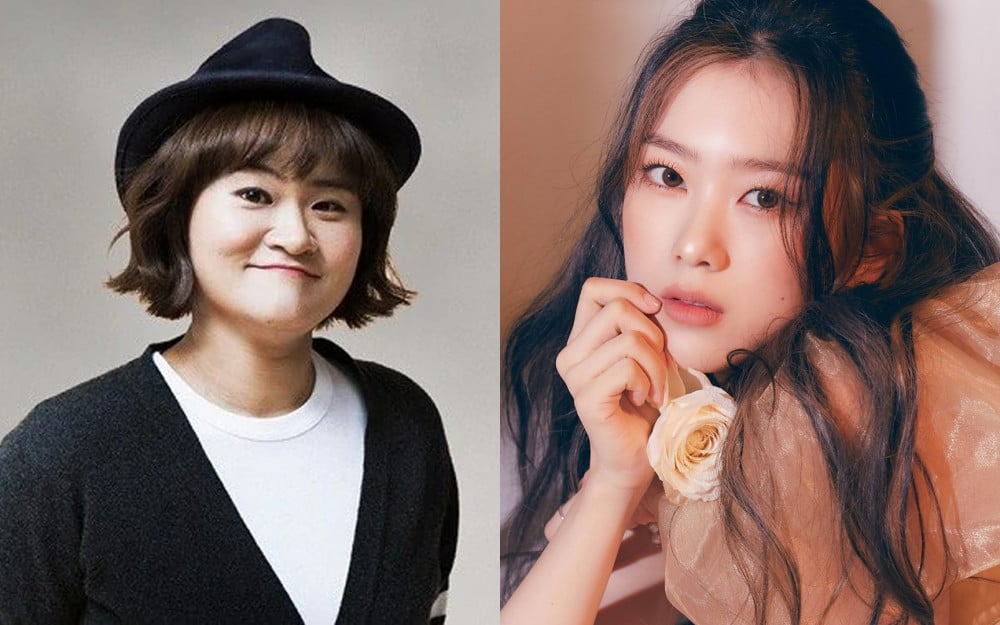 The controversial YouTube channel Sojang has uploaded another video with shocking allegations.
On May 17, Sojang posted a video with alleged evidence that comedian Kim Shin Young and former Oh My Girl member Jiho are more than just friends. The YouTube channel claimed that some of the Oh My Girl fans were already aware of the relationship between the two because of the various hints and clues that showed up over the few years.
Sojang claimed that fans had exposed the two recently after Jiho decided to depart from the group. Many fans began posting numerous pieces of evidence of the two dating on various online communities.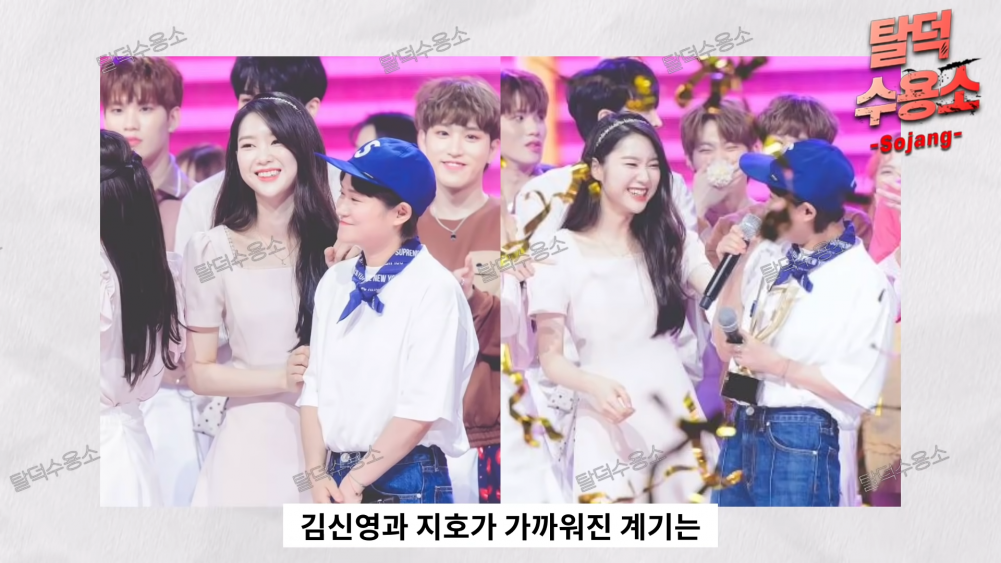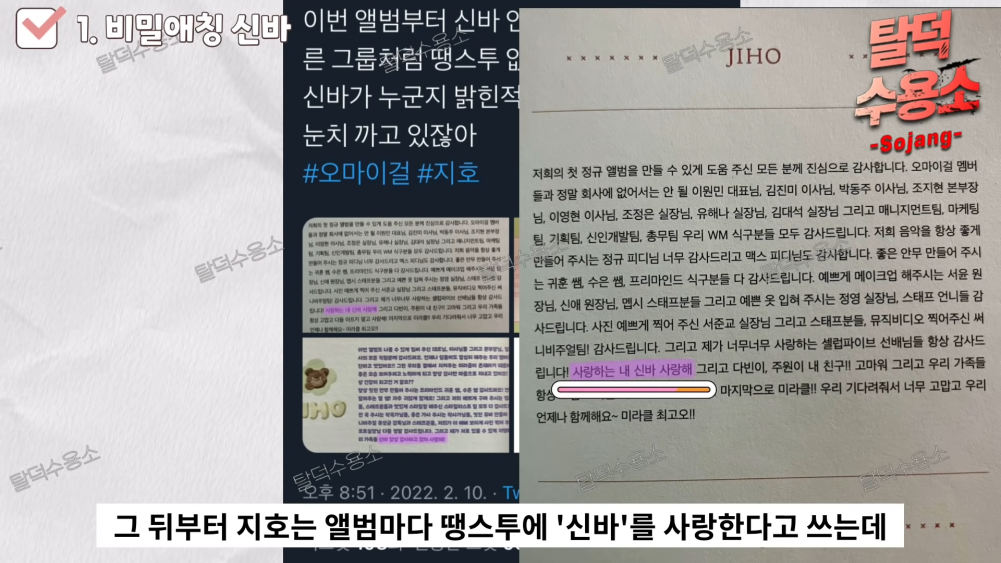 Sojang explained that Kim Shin Young and Jiho became close after Kim Shin Young was the MC for the 2017 Coloring Book Showcase. Thereafter, Jiho had mentioned "Shin Ba" in the 'thanks to' section of every album, and many fans were aware that 'Shin Ba' was referring to Kim Shin Young.
Additionally, fans posted photos of matching items that Kim Shin Young and Jiho had, such as matching clothes and accessories. The couple items include 10 couple outfits, 10 couple shoes, numerouscouple masks/mask straps, couple rings, couple bracelets, and couple phone cases. Also, fans explained that Jiho had changed her hair shop to the one Kim Shin Young goes to while all the Oh My Girl members went to a different hair shop.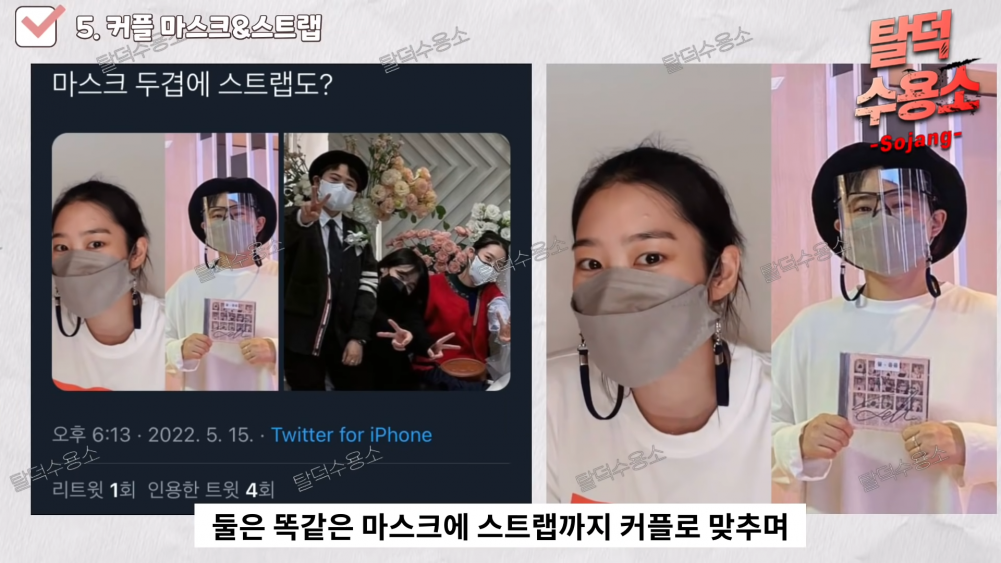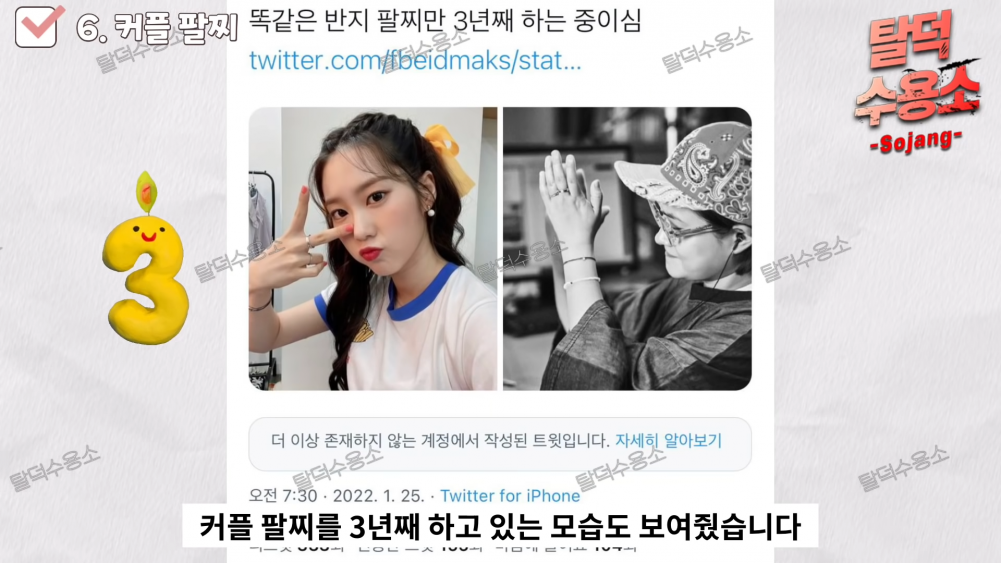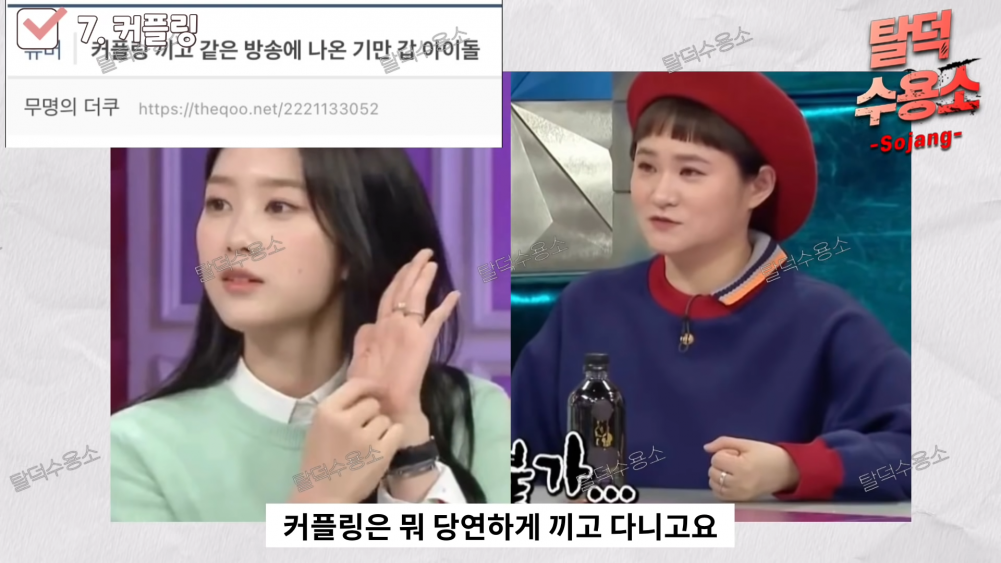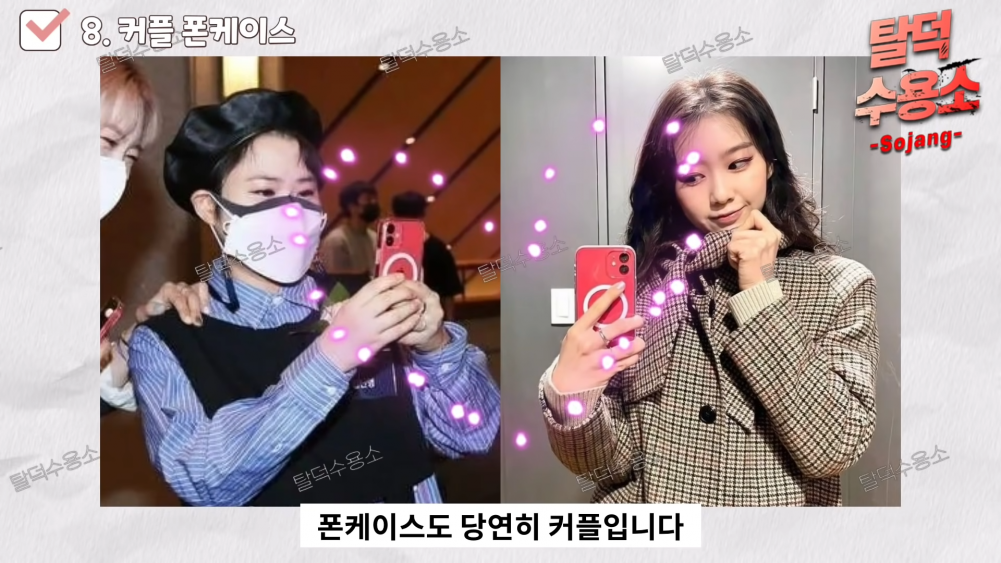 According to fans, the two have many matching items, and it was also revealed that Kim Shin Young and Jiho had spent Christmas together just the two of them. Sojang explained that fans found out that Jiho had spent time with Kim Shin Young during Christmas when they saw Jiho's phone background, which matched what Kim Shin Young posted on social media.
Additionally, according to Sojang, fans have previously gotten upset at Jiho because Jiho would constantly talk about Kim Shin Young on a paid messenger app where fans can communicate with idols.
Sojang explained there were so many pieces of evidence showing that Kim Shin Young and Jiho are dating, so their relationship is undeniable.
What do you think about Sojang's claims?