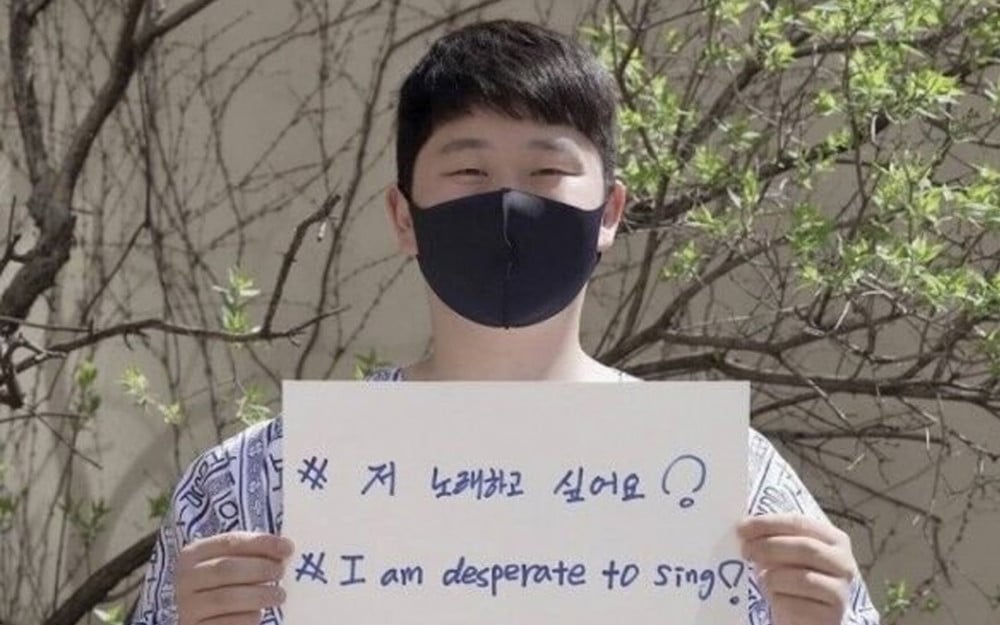 Singer Choi Sung Bong (age 32), who was found to have raised money for donations by lying that he was living a life with terminal cancer, sued dozens of netizens who wrote negative comments about him.

According to a police official, Choi Sung Bong recently appointed a legal representative and filed a complaint against dozens of netizens who commented on articles and blog posts that revealed that he had been collecting donations by deceiving the public by saying he is battling cancer.

First, a netizen 'A' was sued for commenting "Trash" on an article that wrote that Choi Sung Bong wore fake patient clothes and solicited donations to pretend that he was battling terminal cancer. 'A' said in a phone call with SBS Entertainment News, "I was sued because I wrote 'trash' on an article that revealed that even people who were struggling themselves sent donation money to Choi Sung Bong who was lying about his illness. I wrote that because I thought his actions were like trash. I understand that he can be offended by the comment but I wonder if Choi Sung Bong is self-reflecting on his own actions."

Additionally, it was also revealed that Choi Sung Bong was being sued for fraud and forgery of private documents.


Another netizen, 'B,' who sent a donation of 150,000 KRW (~ $120 USD) to Choi Sung Bong after seeing his fake story about his battle with colon cancer, filed a complaint with the Gangnam Police Station in Seoul to investigate Choi Sung Bong's donation fraud.
'B' explained, "Choi Sung Bong disclosed a fake diagnosis saying that he had cancer that spread all over his body. He deceived so many people to receive a large amount of money and committed fraud to solicit donations through a funding site."
The netizen continued to explain, "Choi Sung Bong took advantage of the people who have a good heart. Although he returned most of the donation money, I want him to really self-reflect on his actions and realize his wrongdoings."
Meanwhile, Choi Sung Bong gained fame when he appeared on 'Korea's Got Talent' in 2011. Then he revealed that he was diagnosed with stage 3 colorectal cancer, prostate cancer, and thyroid cancer in 2020.
However, it was later revealed that his diagnosis documents were fake, and netizens also found that the hospital gown that he was wearing was also fake. He later admitted that he lied about his cancer.