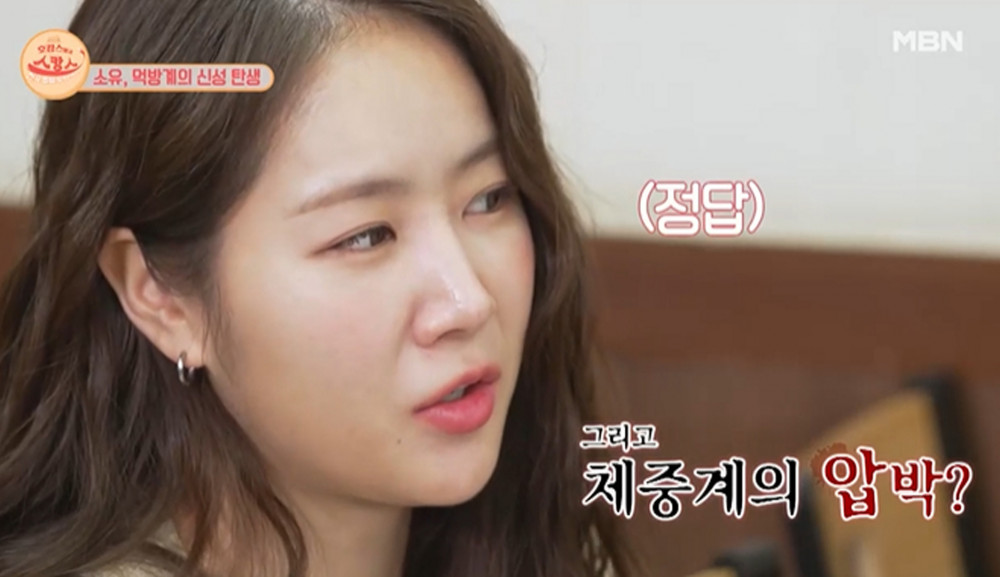 Former SISTAR member Soyu openly shared about the struggles she had to face when she was an active idol.
On the MBN entertainment program, 'Spa-cation, not Hotel-cation," Soyu had a heart-to-heart talk with actress Ye Ji Won. On this day, Soyu became roommates with Ye Ji Won, and they went to a restaurant together.
During this time, Soyu and Ye Ji Won talked about each other's lives and what they have been going through. Soyu shared that she was very busy in her twenties and was busy promoting with SISTAR. On this day, actress Ye Ji Won asked, "Is it true that idols just practice and are always standing on the scale to weigh themselves?" to which Soyu said, "yes."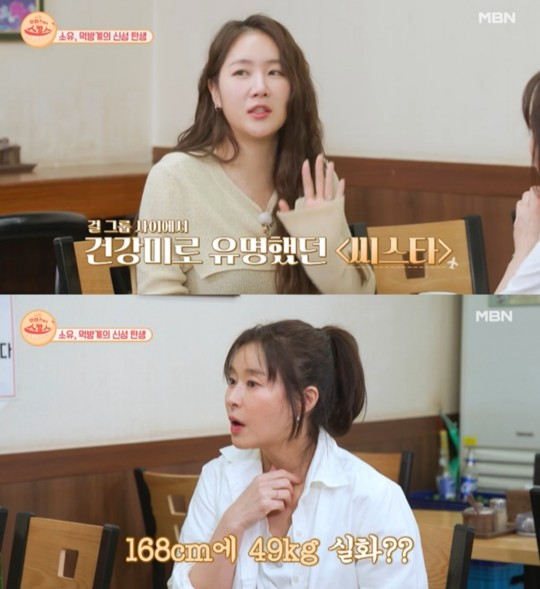 Soyu explained, "Many people know us as being 'healthy,' but when we first debuted, we were all skinny. I was only 48 kgs (105 lbs) at 168 cm (5'6") tall." She added, "I once got caught eating in the bathroom. Our agency also had a food log, and we had to count the number of spoons of food we ate."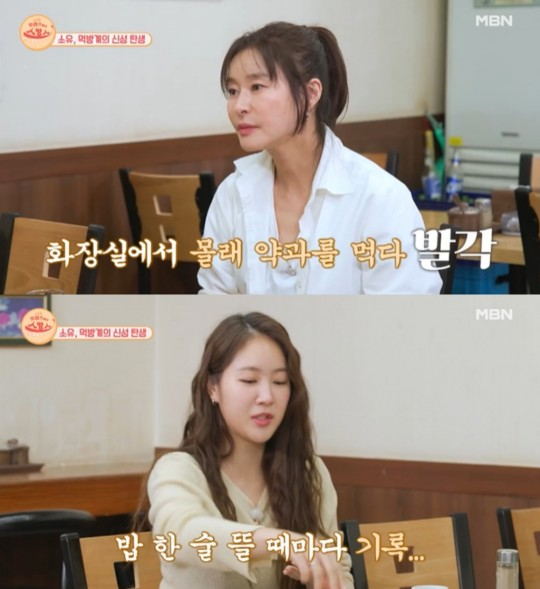 Soyu then continued, "Then we started to work out and became healthier. That's when SISTAR became successful. All the members have muscles so we because successful as the healthy group."
However, Soyu explained on this day that there were a lot of rumors surrounding SISTAR because of their image. She explained, "there were rumors saying that SISTAR would hit people and that we would physically fight with one another in the can but we didn't ride in a van at that time," and denied the rumors that were circulating.