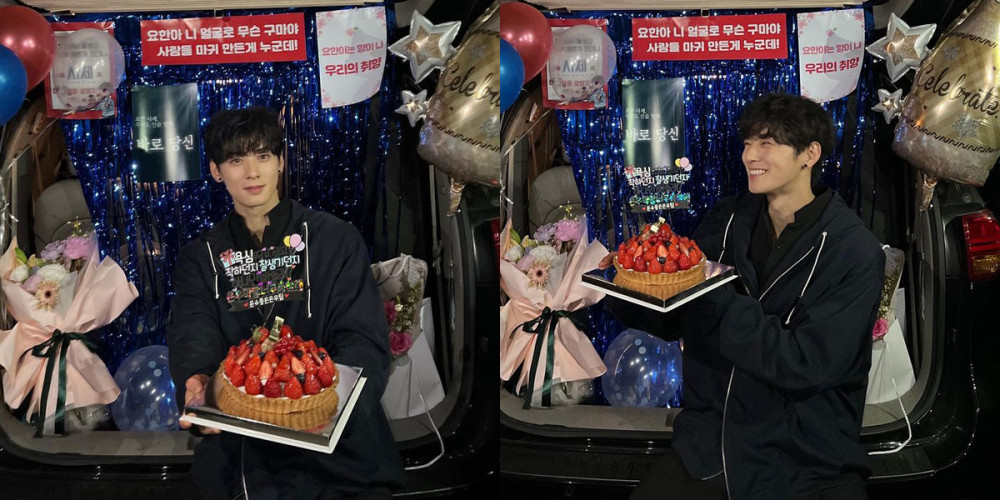 On May 24, ASTRO member/actor Cha Eun Woo updated his Instagram to celebrate the end of filming for his new OCN drama series, 'Island'!
In his Instagram posts, Cha Eun Woo posed with a big smile on his face as he held up a celebratory cake. When lead actors and actresses wrap up filming their last scenes in lengthy projects, staff members often throw small celebrations using the backs of luggage vehicles to commend the stars on their hard work. Cha Eun Woo also wrote alongside the celebratory photos, "Everyone on the 'Island' team, thank you so much for your hard work. Farewell for a little bit, John."
Meanwhile, Cha Eun Woo will be taking on the role of an exorcist priest in his new drama 'Island', starring alongside Kim Nam Gil, Lee Da Hee, Sung Joon, and more. His group ASTRO also recently made a comeback with the release of their 3rd full album 'Drive to the Starry Road'.