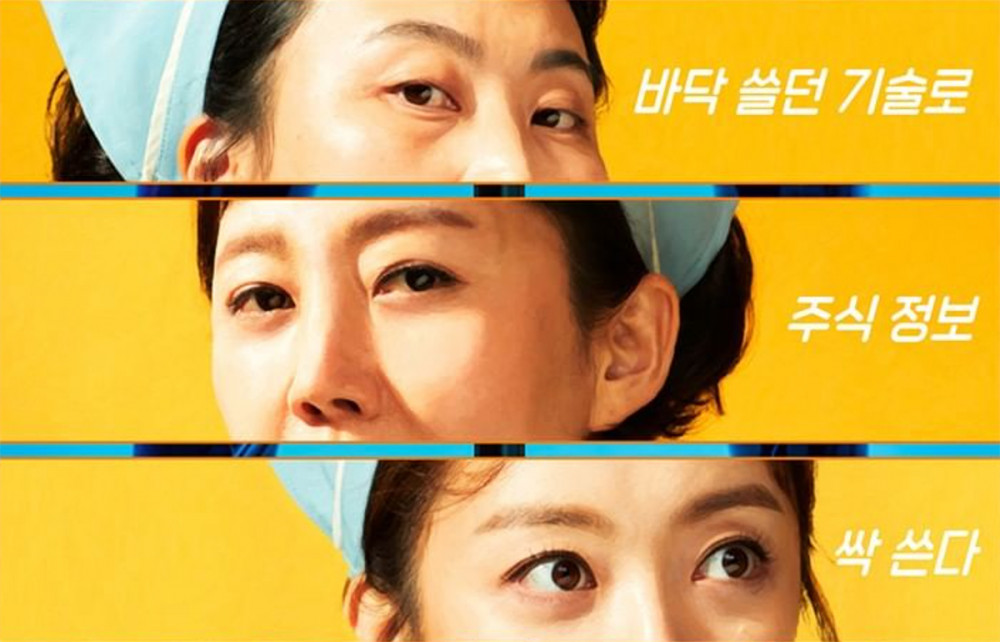 JTBC's brand new weekend drama series 'Cleaning Up', starring Yeom Jung Ah, Jeon So Min, and Kim Jae Hwa, has revealed an intriguing teaser poster ahead of its premiere in June!
'Cleaning Up' tells the story of three women who work as cleaning ladies for an investment company. One day, the three ladies coincidentally overhear the details of a pricey inside exchange happening behind the scenes, and decide to jump into the fierce ring of investment trading. First, actress Yeom Jung Ah takes on the role of a single mother of two daughters, Uh Yong Mi, while Jeon So Min takes on the role of a woman who dreams of running her own food truck one day, Ahn In Kyung. Lastly, Kim Jae Hwa takes up the role of Maeng Soo Ja, a woman who can survive in any circumstance by using her ability to befriend anyone.
Do you want to watch these three unlikely ladies sweep up some cash? Stay tuned for more details on JTBC's 'Cleaning Up', coming to the small-screen later this June!