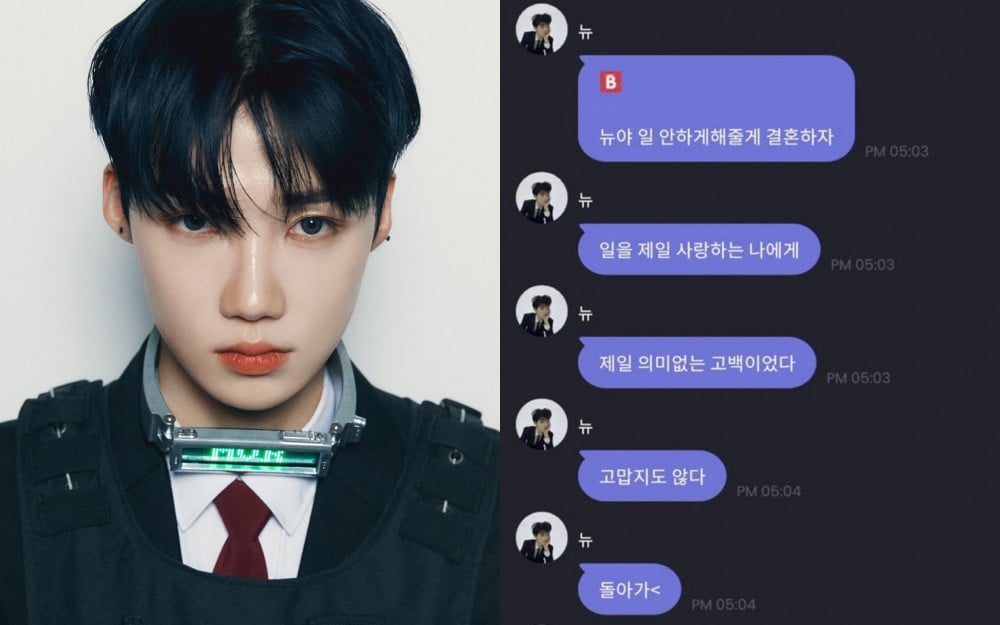 In the music industry, especially the K-pop industry, the relationship between fans and artists are vital to a singer's success.
Recently, one idol has been garnering attention for how he responded to one of his fans. However, this attention is not a positive one but rather criticism as he had shamed his fan on the idol messenger app Bubble.
On April 12, one netizen called out The Boyz' member New for shaming one of his fans. In the online community post, the netizen included a capture of the Bubble conversation that New shared.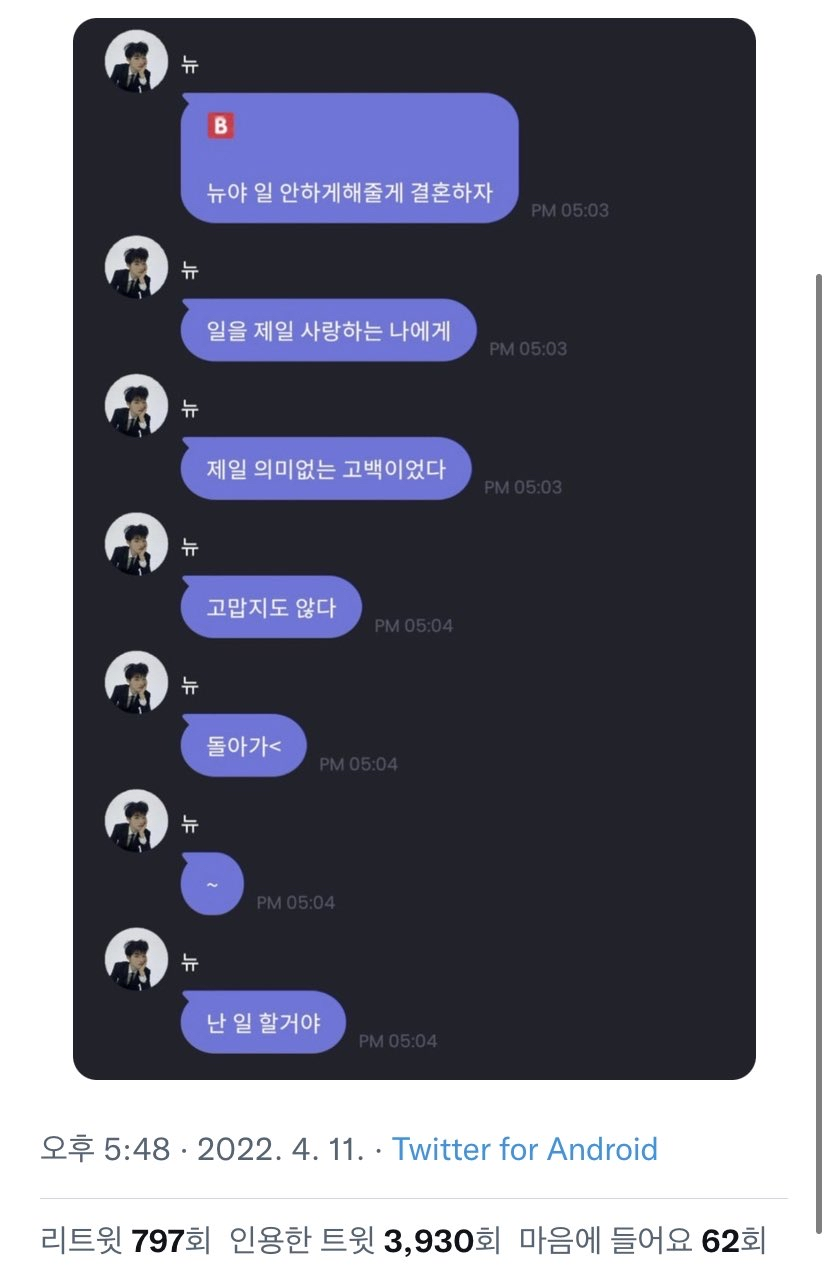 In the photo, New shared a message one of his fans sent him and went on to tell his fan to "Go away."
The conversation showed:
Fan message: "Hey New, Let's get married, I'll make you not work anymore."
New: "This was the most worthless confession to me,"

"Who likes to work the most."

"I'm not even thankful."

"Go away<"

"~"

"I'm going to work."

The netizen who shared the photo explained, "I really don't understand people who shame their fans like this. She didn't even curse at him or anything and she was just saying she likes him. But he shamed her lol."
After reading the message, other netizens also shared their thoughts and commented, "Wow, I think him saying he's not even thankful is too much," "I'm surprised that he said something like that and it wasn't even a big controversy," "Are his fans not angered by the way he said that to his fan? If that was me, I would have been so mad," "I know fans and idols always joke with each other and make fun of each other as a joke, but he seemed to be cutting her off," and "He shouldn't respond to his fan like that."
Other netizens commented, "I'm sure there is more to this conversation, not just him shaming his fan," "I think this is not the whole story, that's why there is no controversy, lol," "I think it's just his haters who cut off the whole conversation, he usually really shares his gratitude toward his fans all the time," "People only want to see what they want to see," and "I'm from a different fandom but I don't think he's shaming his fan but just rejecting her marriage proposal, lol."