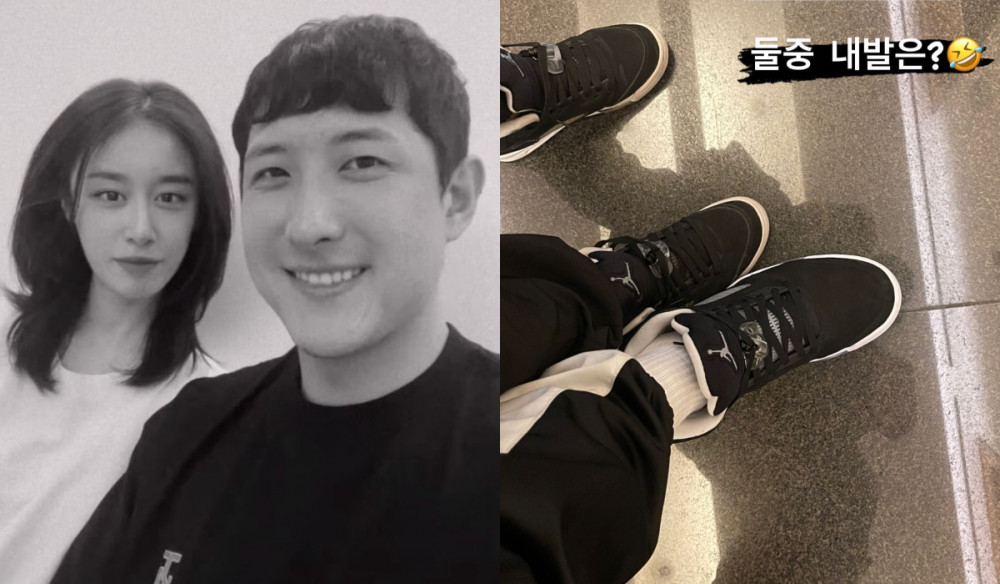 Hwang Jae Gyun just shared a sweet moment from his daily life with his fiancée Jiyeon of T-ara.

On April 25 KST, the professional baseball player took to his personal Instagram account to share a story of him and Jiyeon wearing matching black Air Jordans. He tagged Jiyeon's Instagram account in the image, which shows them putting their feet side-by-side, then playfully captioned it with: "Which one of these two is my foot? 🤣"

Meanwhile, Hwang Jae Gyun and Jiyeon will be getting married this December. The engagement announcement was made by Jiyeon back in February through a handwritten letter to her fans.
"To the fans who believe in me and support me, I want to tell the fans first and foremost, not the words or writings of other people. I have a boyfriend who I met last year through an acquaintance and met with good feelings," she wrote. "I promised to get married in the coming winter with a boyfriend who's like a gift in my life, who always care for me, cherished me, and taught me that happiness is. I will live a pretty and happy life with a reliable boyfriend who firmly held me when I was unstable and gave me a shoulder to lean on."
Check out Hwang Jae Gyun's Instagram story below!