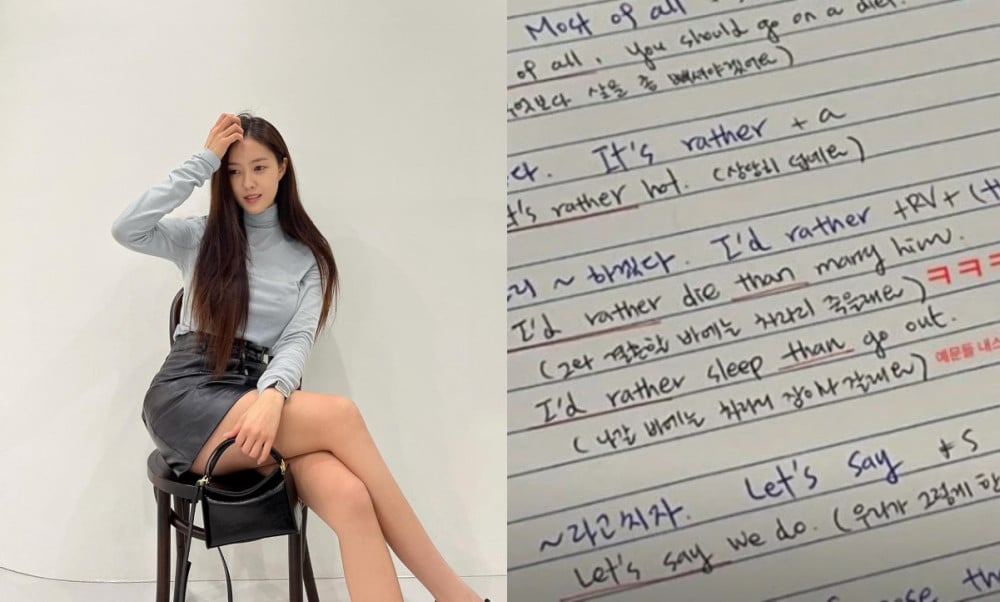 T-ara's Hyomin seemed to hint at negative feelings toward her ex-boyfriend with a particular sentence revealed in a recent Instagram post.
On April 21, T-ara's Hyomin took to her personal Instagram, where she revealed a portion of her English study notes. In particular, one of the sentences in Hyomin's notebook read, "I'd rather die than marry him", raising eyebrows. However, Hyomin soon deleted her post and changed her post to a portion of her notes that read, "Most of all you should go on a diet".
Hyomin's post garnered a lot of attention as it was previously revealed that Hyomin broke up with her soccer player boyfriend Hwang Ui Jo in March, just after two months, due to pressure from the public eye.