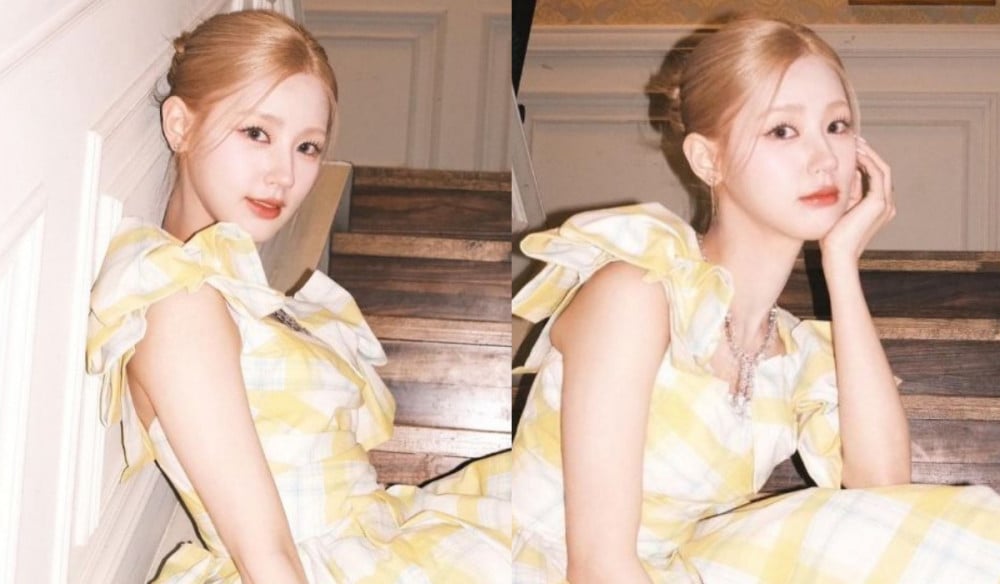 Miyeon is turning heads as she prepares for her upcoming solo promotions.
Photos of the (G)I-DLE member posing with her fresh blonde hairstyle became a hot topic among online community boards in Korea.
"(G)I-DLE's Jo Miyeon transformed into a blonde while preparing for her solo [debut]," the poster wrote via Instiz on April 17. "There's a buzz around how light she bleached it. On a different community board, there were a lot of reactions calling her beautiful."

The post caught the attention of over 10,000 users within an hour of being published, with netizens leaving a number of comments about her new look. Comments included, "Wow, a princess," "Because she's blonde, she looks like the cover of a romance-fantasy book. A princess," "She's an objectively pretty girl. Dark hair looks prettiest on her, but I also like the bleached hair because it has a refreshing and new atmosphere," "A real Barbie doll," and "She's a real person, right? Even looking at her, I don't believe it because she's so beautiful."

Meanwhile, Miyeon will be making her solo debut on April 27 with her 1st mini album 'MY.'
Check out images of her new look below!