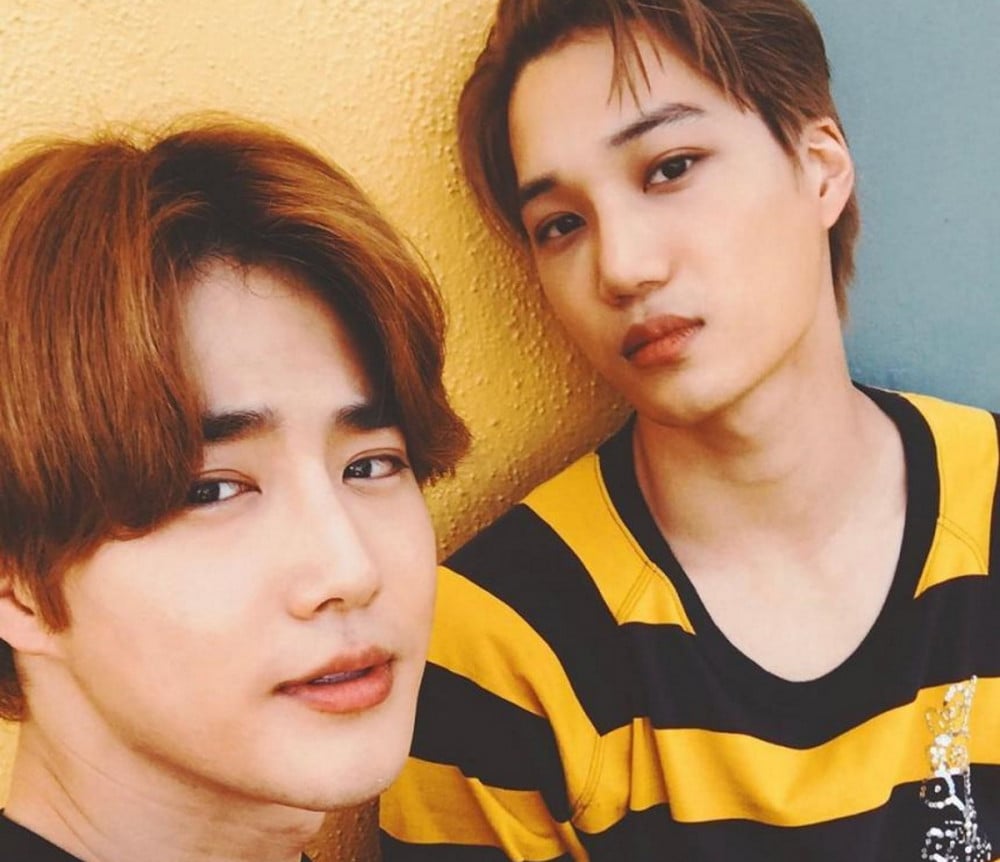 EXO's Suho says Kai gives him variety show advice.

On the April 5th broadcast of 'Kim Shin Young's Noon Song of Hope', Suho expressed, "Kai has participated in a lot of variety shows, so his sense of entertainment has improved. He keeps trying to teach me. He coaches me, saying, 'Don't do this. You're not getting enough screentime.'"

He continued, "I watch variety shows and research too. I'm trying to go with my own character and act in that way, but he keeps cutting me off and trying to teach me."

Suho then got the chance to send a video message, saying, "You're good at variety shows. Thank you so much for the advice, but I was also acting according to my character faithfully. I hope you enjoy watching me. I love you."

In other news, Suho recently made a solo comeback with "Grey Suit".