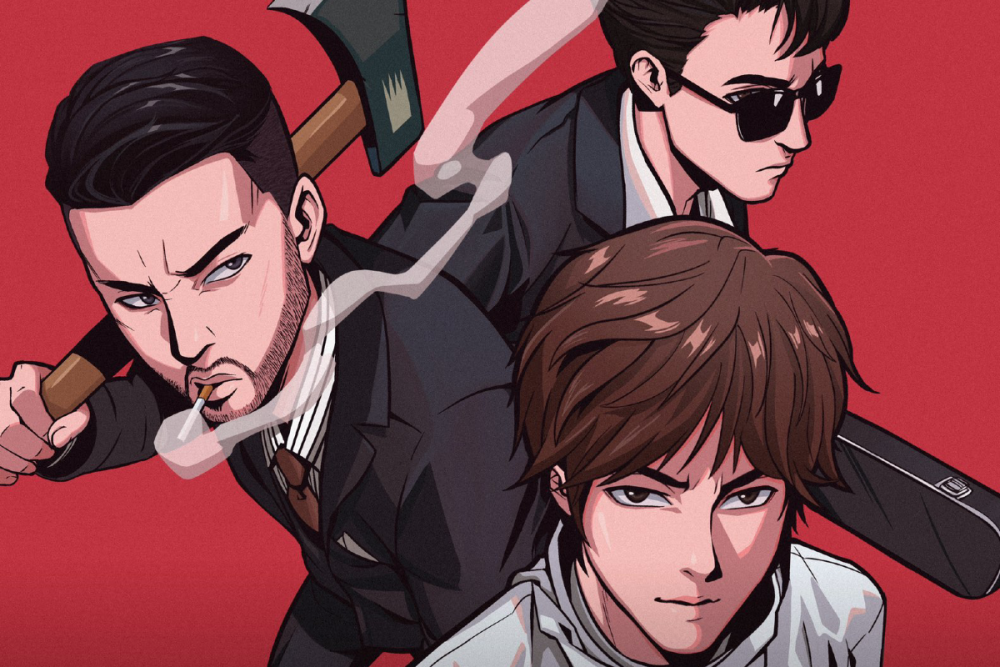 On April 10, profile picture NFT Azuki unveiled a poster featuring Epik High, announcing their collaboration with Epik High to create original visual art for their upcoming Coachella performance.
In the poster featuring the Epik High members, Tablo is seen holding his own heart, with Mithra Jin holding an axe and DJ Tukutz holding a case while clad in suits standing behind him.
Following Azuki's announcement, Epik High's Tablo also voiced his excitement towards this collaboration with the reply:
"For Epik High's Coachella set, I'm working w/ one of my favorite artists Arnold Tsang (@steamboy33), who is now the art director at @AzukiOfficial. Been a fan since his past work in comics (Street Fighter!) & Overwatch, so it's surreal seeing ourselves come to life via his art!"
Meanwhile, Epik High will be performing on Coachella on April 15 and 22.
Are you looking forward to this collaboration?