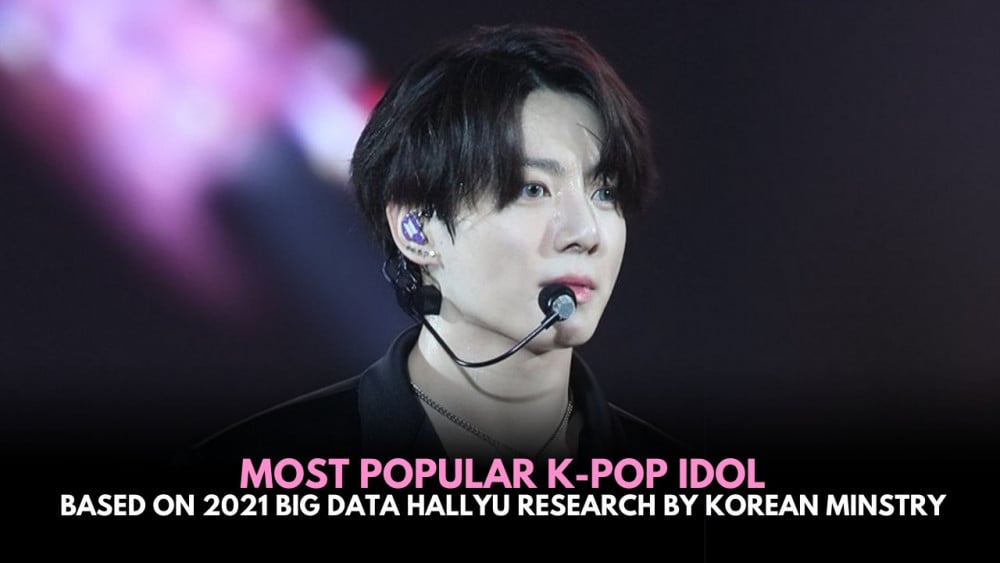 In the recent 2021 Big Data Hallyu Research Report, Jungkook was ranked as the 'Most Prominent Topic' related to BTS by the South Korean Government. The report can be found on the website of the Korean Ministry of Culture, Sports and Tourism and the Korean Foundation for International Cultural Exchange (KOFICE) and downloaded as a pdf by clicking on the 2nd link.
Jungkook ranked as the highest idol in research on Fandom, Media, SNS, and Vlive in the said report.

Jungkook is the highest-ranking artist individual and ranks at #8 overall in terms of the number of posts made on FANDOM.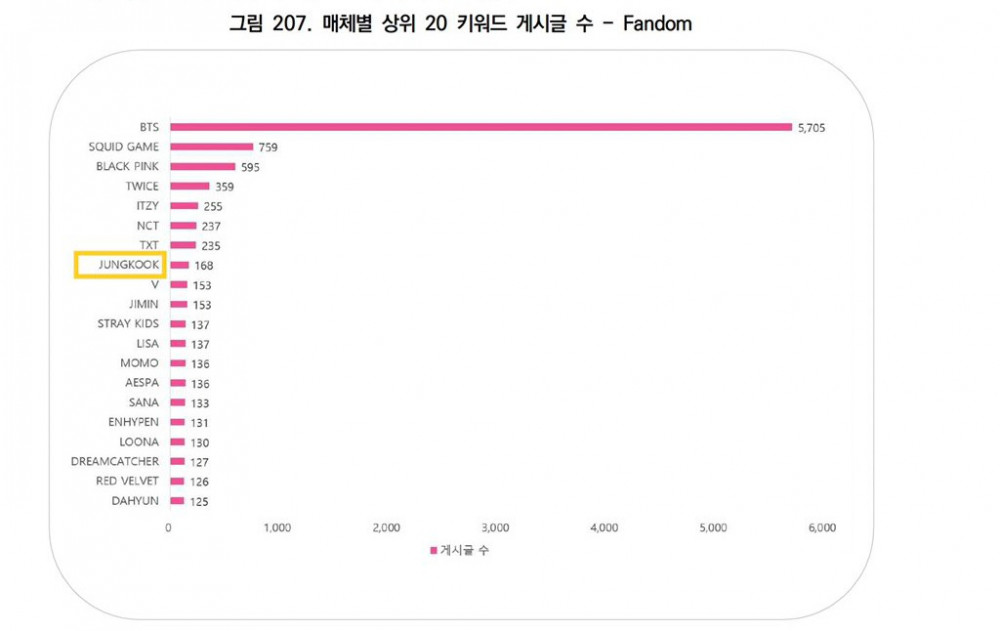 On Youtube, Jungkook is the highest-ranking & the only male individual in the Top 20 keywords related to Korean pop culture (k-drama/kpop).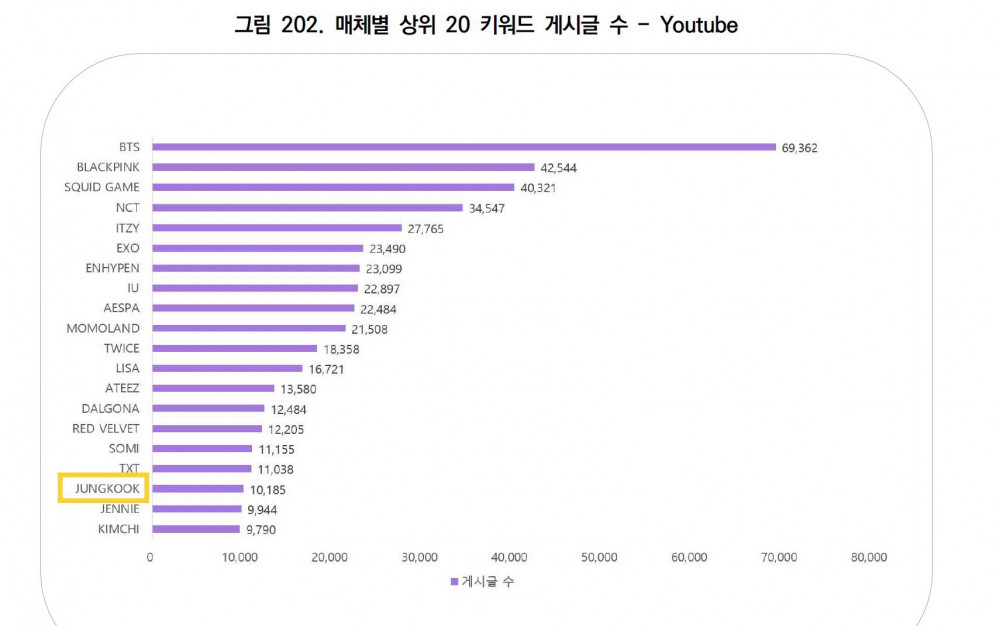 The report highlighted Jungkook's 2021 birthday V-Live as it generated 60M chat buzzes. Jungkook's birthday live streams generated over 60M comments. The graph shows that VLive marked the highest buzz volume in terms of comments on the day of Jungkook's birthday live streams in the second half of 2021.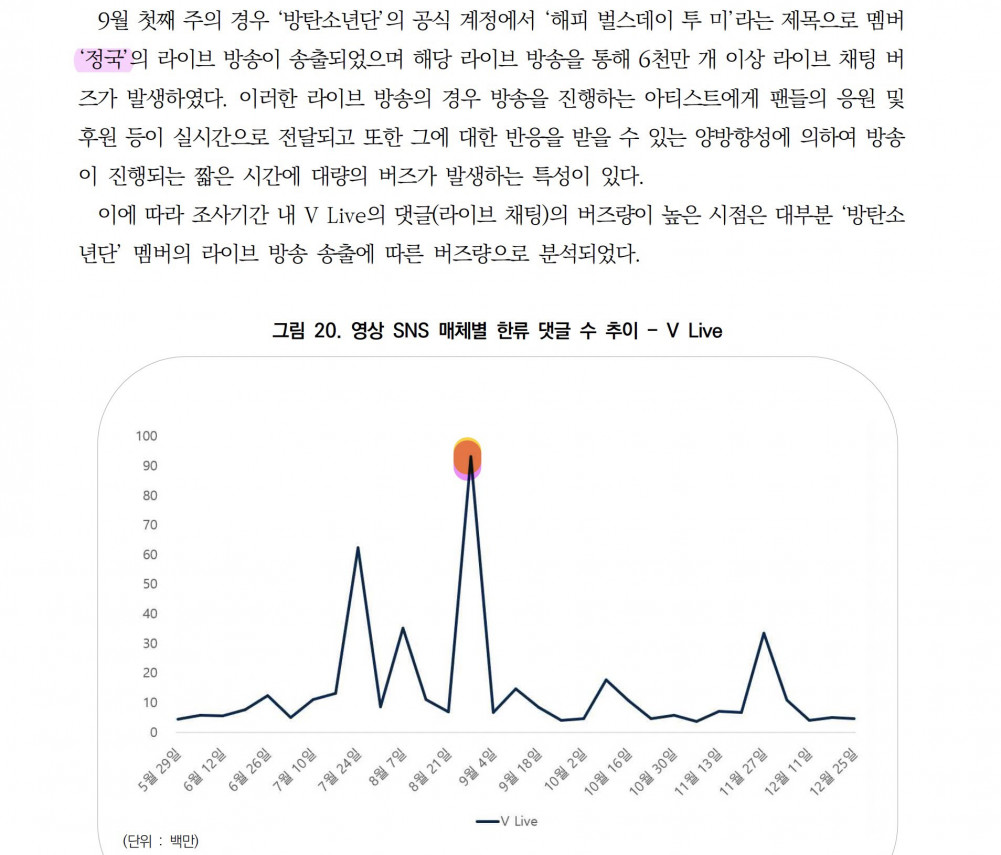 Jungkook is also ranked as the Most Popular K-Pop Idol in India as well as Vietnam based on the 2021 Big Data Research for Hallyu Trends.