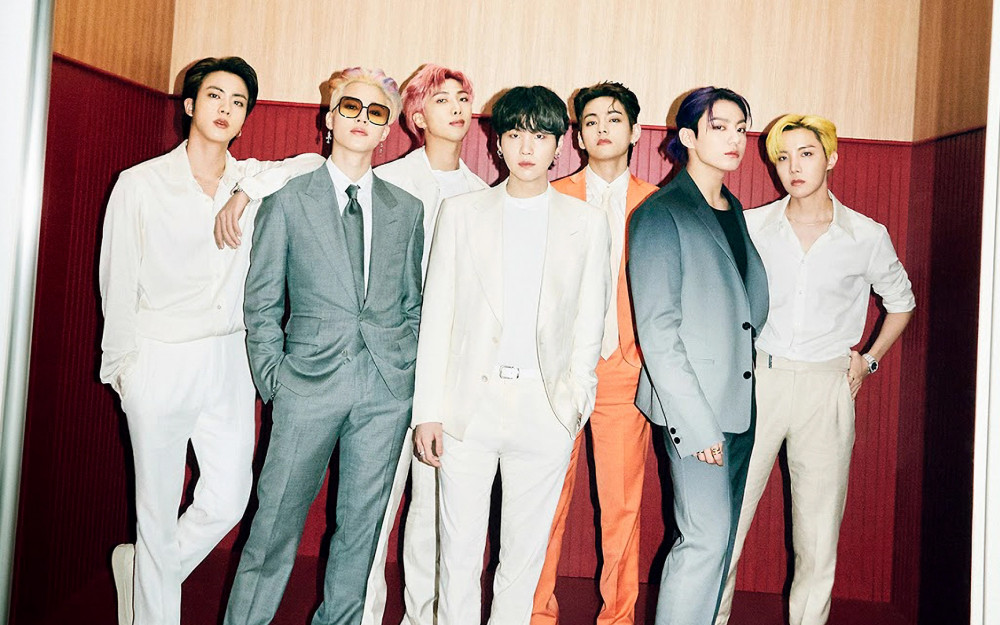 BTS is truly the top global K-pop group of this generation as they continue to set records as they have become the first K-pop group to be nominated for the Grammy for two consecutive years.
Unfortunately, the group did not take home the trophy, but that does disprove that BTS is the most popular K-pop act globally. In fact, BTS continues to sell more albums with their growing popularity.
On April 7, the Gaon Physical album sales revealed that BTS had sold over 800,000 album copies in just the first three months of 2022.

According to the chart, BTS's older albums that have been released a few years back have been still selling this year. Therefore, BTS has sold a total of 873,824 album copies in only three months, from January to March 2022. Since 2013, after their debut, BTS has sold a cumulative of 33,990,968 album copies!
Many netizens were stunned as BTS has managed to sell over 800,000 album copies without releasing new music this year.
Netizens commented, "Once you start liking their songs and become a fan, you have to buy all their albums. I did that, lol," "This is so crazy," "I think HYBE should just concentrate on BTS comeback, lol," "I still haven't bought all their albums," "I feel BTS albums are worth buying because they have good songs that you can listen to even after several years," "This is because there are more people becoming fans all across the world," "I still need to buy their albums, lol," "This is pretty amazing," "I really want to go to their concert but now it's like winning the lottery, lol," and "This is why you can't get any seats on their concert anymore."