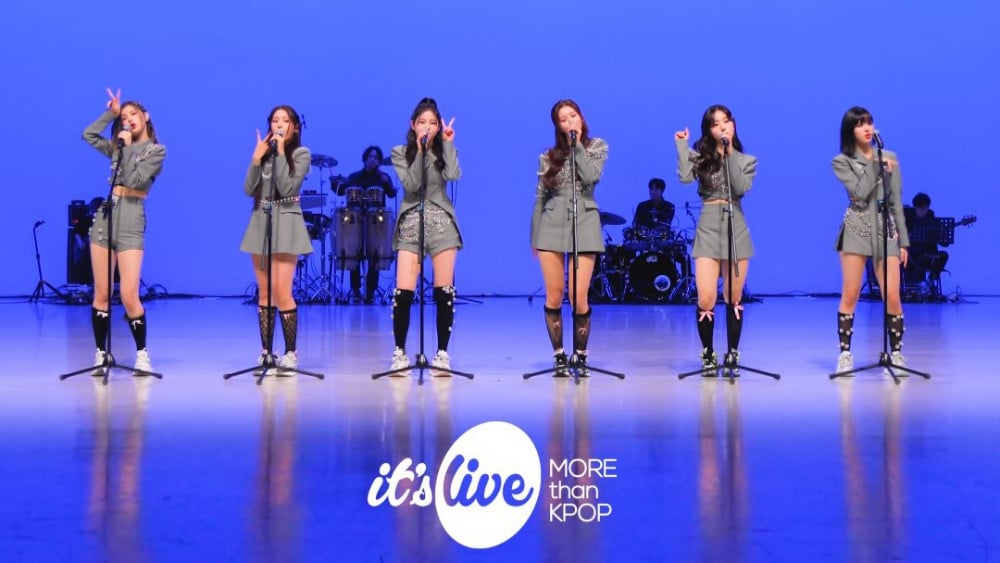 Rookie girl group NMIXX have once again gone viral.
On April 1 KST, 'It's Live' dropped NMIXX' live cover of BLACKPINK's "Kill This Love" with a live band. The group immediately trended on various social media platforms and is still gaining attention for their strong vocal skills and harmonization.
In less than a day, NMIXX' rendition of "Kill This Love" has already racked up over 1 million views on YouTube. The cover is flooded with positive comments as netizens are impressed and amazed at how NMIXX delivered their vocal skills as a group that just debuted this year.
Some comments include:
"Literally all of them can pass as main vocalist."

"The vocals?! These girls freaking nailed this song."

"Wow crazy, all the members are main vocalists."
"They were seriously all good. It's not that they were just fine, they were super good."
"Sullyoon is crazy, seriously....."
"Wow they are seriously good. Looking forward to their next album."
"Wait a minute... This was apparently a day after Sullyoon came out of the Corona quarantine... seriously unbelievable."
"This is like the coolest cover of 'Kill This Love' I've ever seen. NMIXX's vocals and the way they harmonized is freaking insane."
Meanwhile, Jinni was not able to perform with the group as she tested positive for COVID-19.