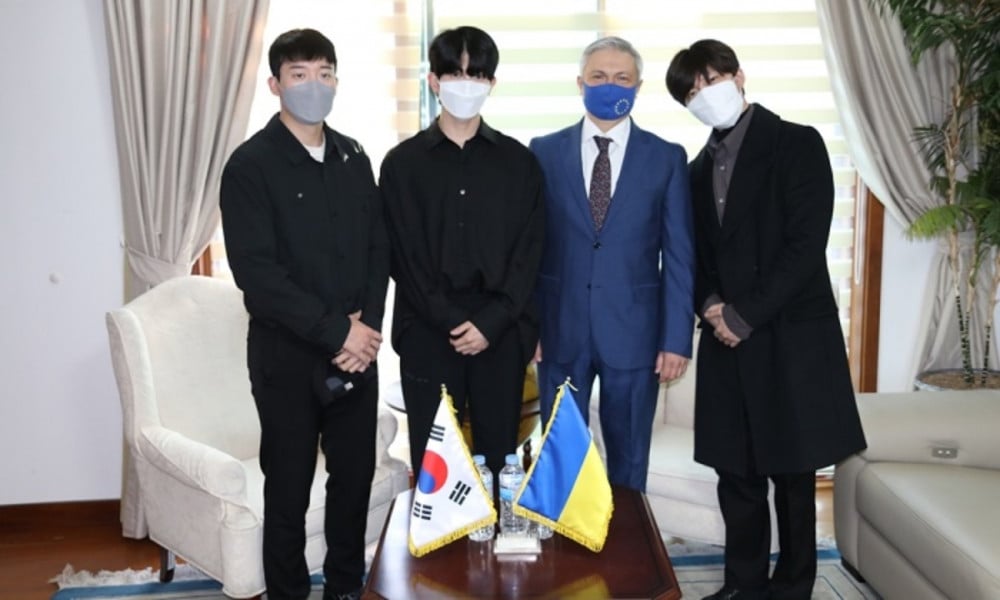 U-KISS members Soohyun, Kiseop, and Hoon made a generous donation to help Ukraine.

On March 3, U-KISS members Soohyun, Kiseop, and Hoon donated 10 million won (~$8,250 USD) through the Ukranian Embassy, to help Ukranian citizens suffering from the Russian invasion. On this day, U-KISS personally met with the Ukrainian ambassador, Dmytro Ponomarenko, to deliver their donation. In response, Dmytro Ponomarenko stated, "We were in the middle of planning a project where K-pop artists work together with Ukranian children, but we are very happy to meet like this while receiving such a big gift."
The Ukranian ambassador also took to his personal Twitter to thank the U-KISS members by writing, "Just met with the (Korean flag emoji) famous K-pop band U-Kiss. The talented boys expressed their solidarity with (Ukraine flag emoji) & donated 💵 for humanitarian aid to Ukrainian people. So grateful for the support! 🙏🏻."