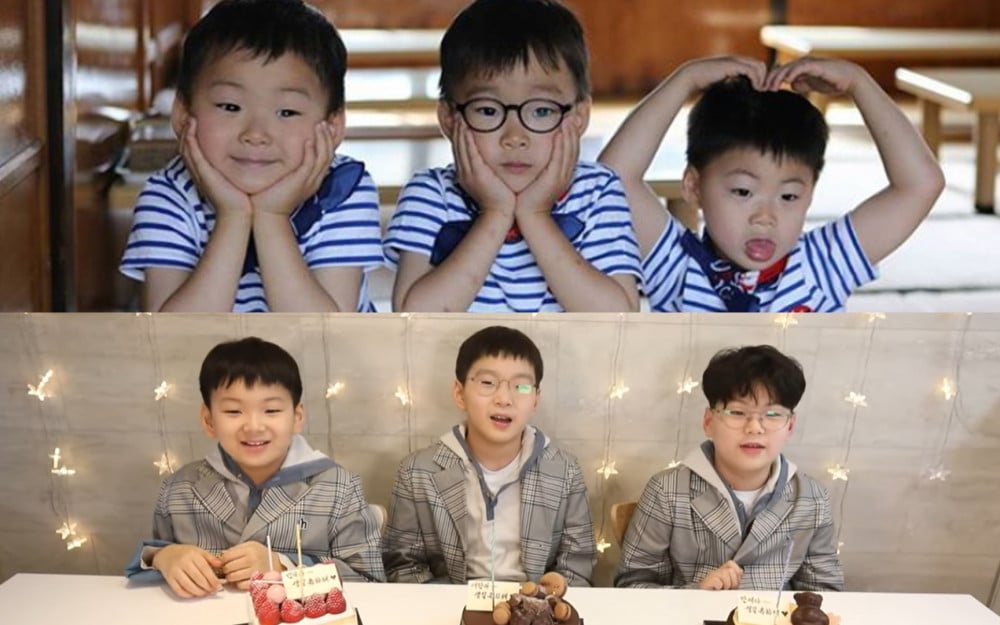 Actor Song Il Kook's triplets Dae Han, Min Gook, and Man Se celebrated their eleventh birthday and gave an update to their fans.

On this day, Dae Han, Min Gook, and Man Se celebrated their 11th birthday and shared the gifts they received from fans on YouTube and said, "Thank you all the aunts for congratulating us on our birthday. We love you."

The triplets gave an update through YouTube, and fans were happy to see them growing up well. As for the triplets, they had entered fourth grade this year and have grown tall Dae Han, the tallest, is known to be 154 cm, Min Gook is 153 cm, and Man Se is 152 cm.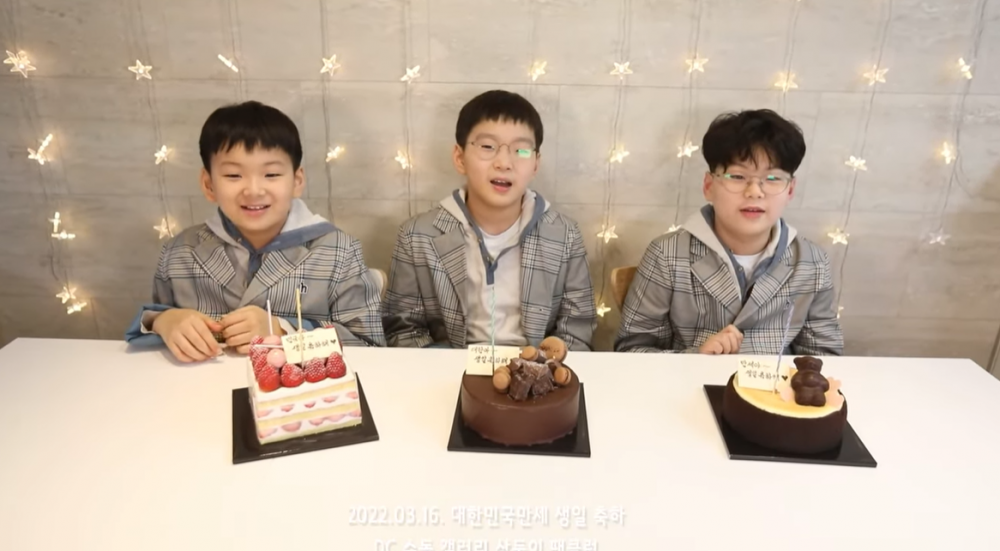 Song Il Kook married a judge in 2008 and had three children in 2012. The triplets gained immense love and popularity, appearing in the reality show 'The Return of Superman' back in 2014.
The triplets were just two when they appeared on the show and garnered much love and attention from viewers and fans for their distinct characteristics and cuteness.