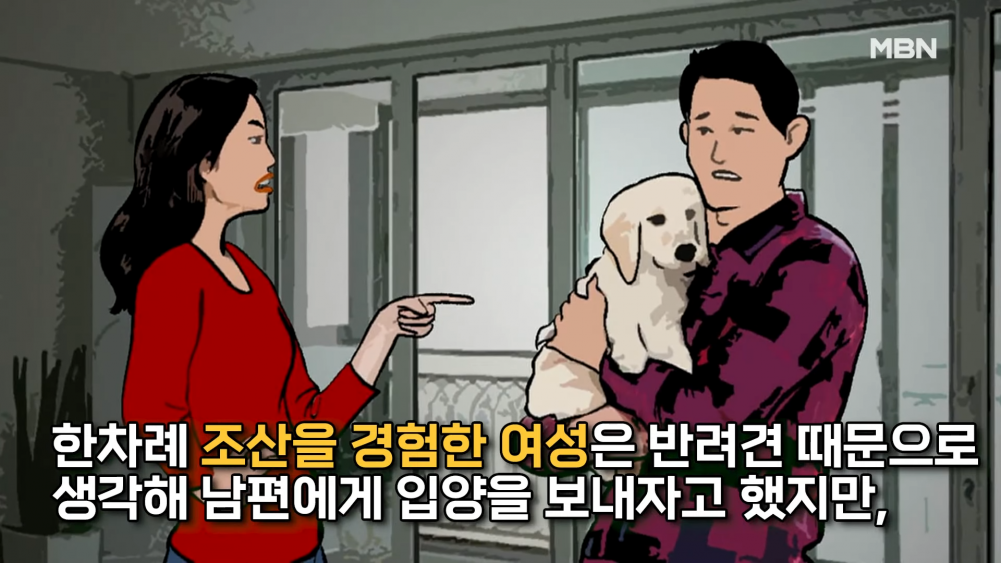 [T/W Trigger Warning]
A woman who threw her husband's dog to death from the 11th floor of an apartment building has been fined by the court. The wife threw the dog out the balcony of their apartment in anger when she requested the husband to send the dog to another family, and her husband responded that he would rather get a divorce.

The Ulsan District Court announced on the 23rd that it had sentenced a 20-year-old woman who was handed over to trial for violating the Animal Protection Act to a fine of 3 million KRW (~2,456.90 USD).

The woman was indicted on charges of killing her husband's dog by throwing the dog out the 11th floor of an apartment in Ulsan at the dawn of March last year.

The woman had given premature birth before this happened, and she thought that the premature birth was due to the dog. Therefore, she asked her husband to send the dog to another family. However, the husband refused to abandon the dog but instead asked for a divorce, which led to an argument.

On the day of the incident, the wife drank alcohol and came home and argued with her husband. She then locked the front door while her husband went out to smoke and threw her husband's dog from the balcony of their 11th-floor apartment.

The court said, "She caused the dog to die in a cruel way, and was not forgiven by the dog owner, her husband."

Meanwhile, in November 2020, in Suwon, Gyeonggi Province, a woman in her 30s who had a fight with her husband threw their dog from a 16th-floor apartment because her husband left the house taking their children with him.

The Suwon District Court also sentenced the woman to a fine of 3 million KRW in December last year.