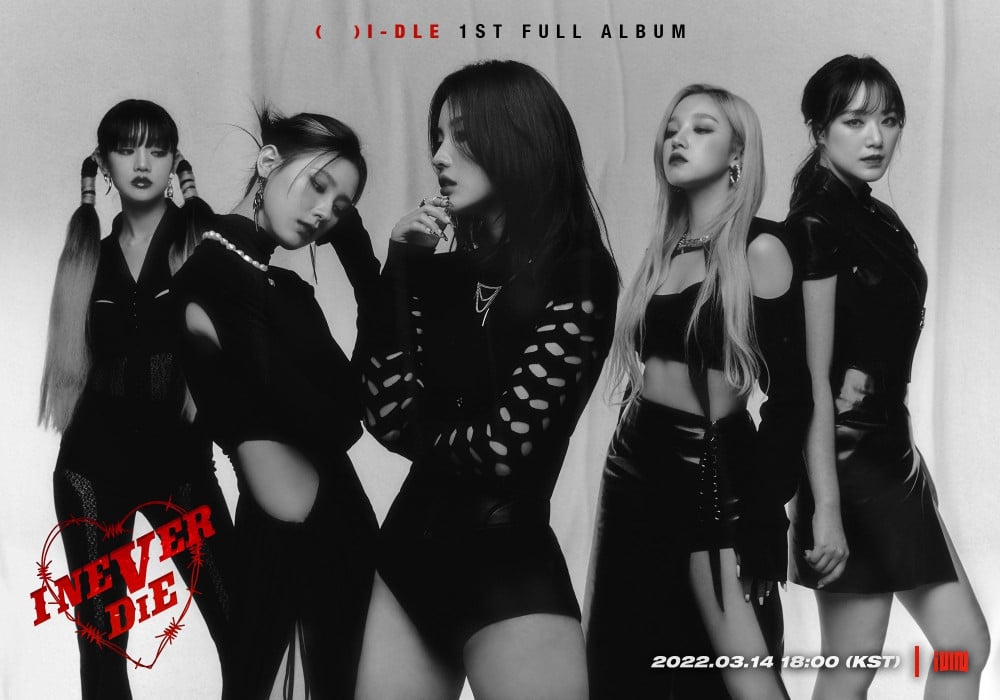 (G)I-DLE is preparing for their comeback with the girl group's first full-length album!
On March 2 at midnight KST, the (G)I-DLE dropped a set of teaser photos in preparation to release their first full album 'I Never Die.' For this comeback, the girls have taken on a bad girl concept and fully unraveled their charisma. In each of the individual teaser photos, the girls' profile information is revealed including their MBTI, blood types, and birthdays.

Meanwhile, 'I Never Die,' featuring the title track "TOMBOY," is set for release on March 14 at 6 PM KST. So check out the teasers above and below until then. Also don't miss out on more teasers that will be coming.