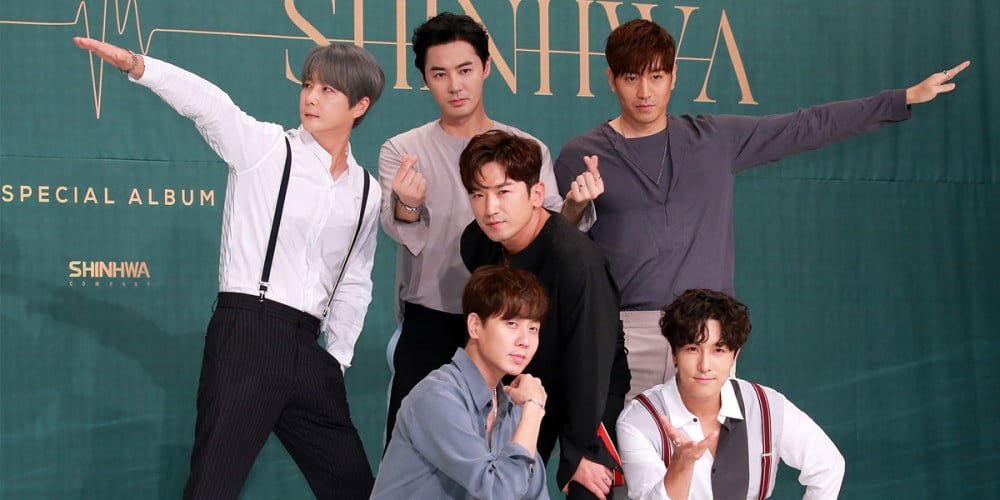 South Korea's longest-lasting K-Pop idol group of all time, Shinhwa will be reuniting for a guest appearance on the KBS2 variety program, 'The King of Jujeop'!
According to various media outlet reports on March 31, the members of Shinhwa attended a recording for their guest appearance on 'The King of Jujeop' back on March 30. KBS2's 'The King of Jujeop' is a program dedicated to fans of all ages, shapes, and sizes. Each week, guests encounter stories of some of their most avid fans, while the fan's family members share some hilarious accounts of witnessing the craziest things their loved one would do for their star.
Up until recently, the show highlighted the almight fanbases of many of Korea's top trot stars, including Song Ga In, Lim Young Woong, Jang Min Ho, and more. Last week, it was also reported that boy group MONSTA X would guest on 'The King of Jujeop' as the first K-Pop idol guests.
The members of Shinhwa will be meeting some of their most extreme fans and their family members on their upcoming episode of KBS2's 'The King of Jujeop', airing some time in April!