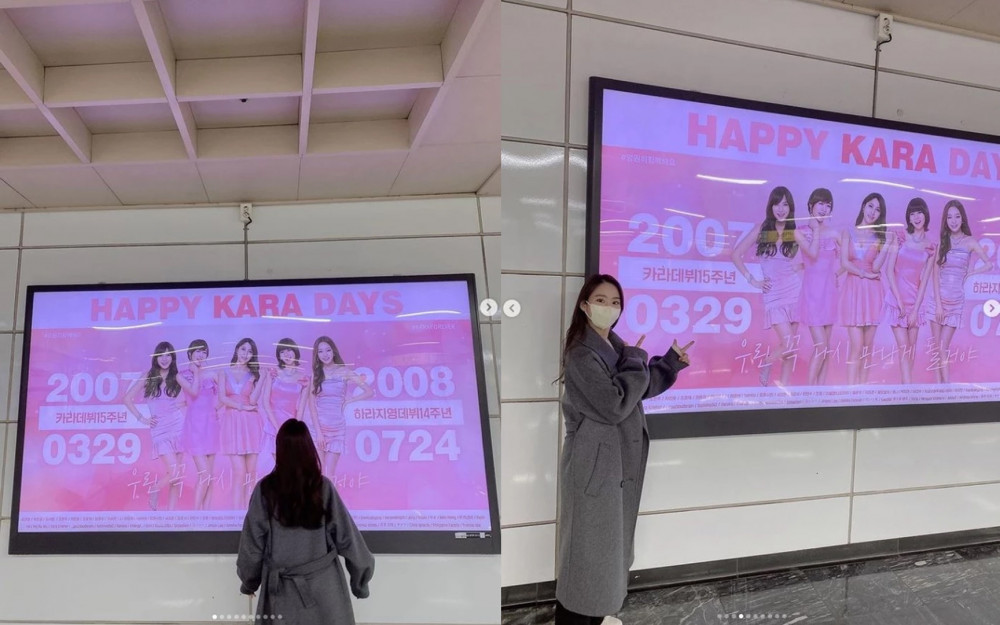 Former KARA member Seungyeon expressed her gratitude toward fans for celebrating the 15th anniversary of her debut.

On March 29, Seungyeon posted several photos of her on her Instagram with the caption, "Thank you. Love you so much."
In the photos, Seungyeon is seen in front of a subway ad prepared by fans to celebrate the 15th anniversary of KARA's debut. In one photo, she garnered much attention as she bowed to her fans until her hair reached the floor.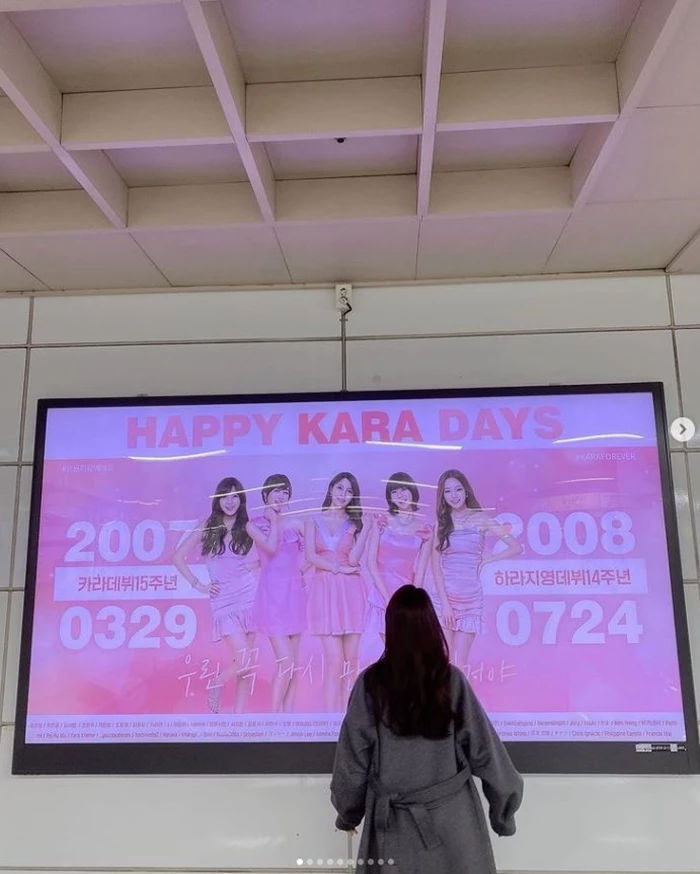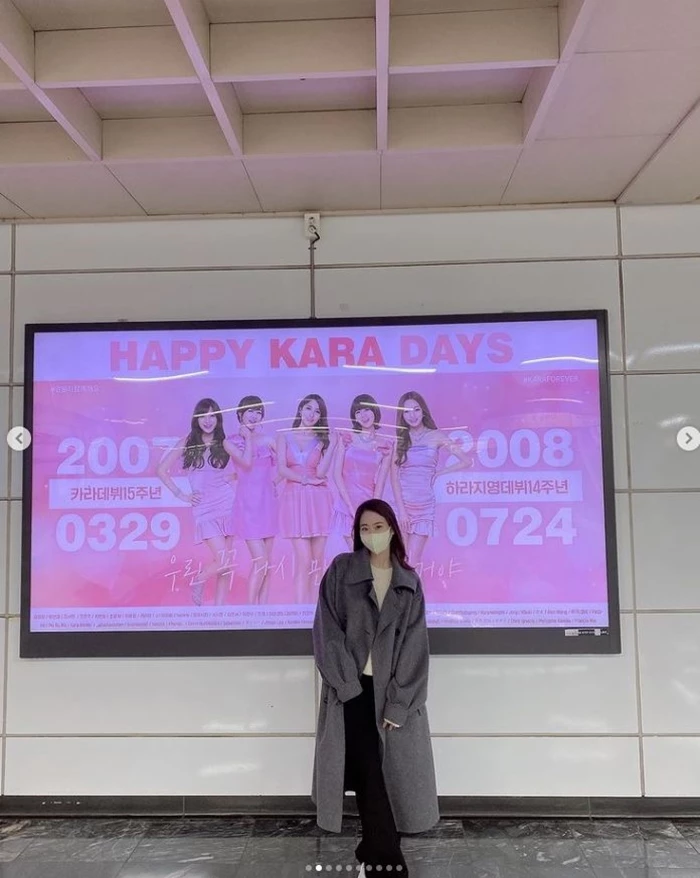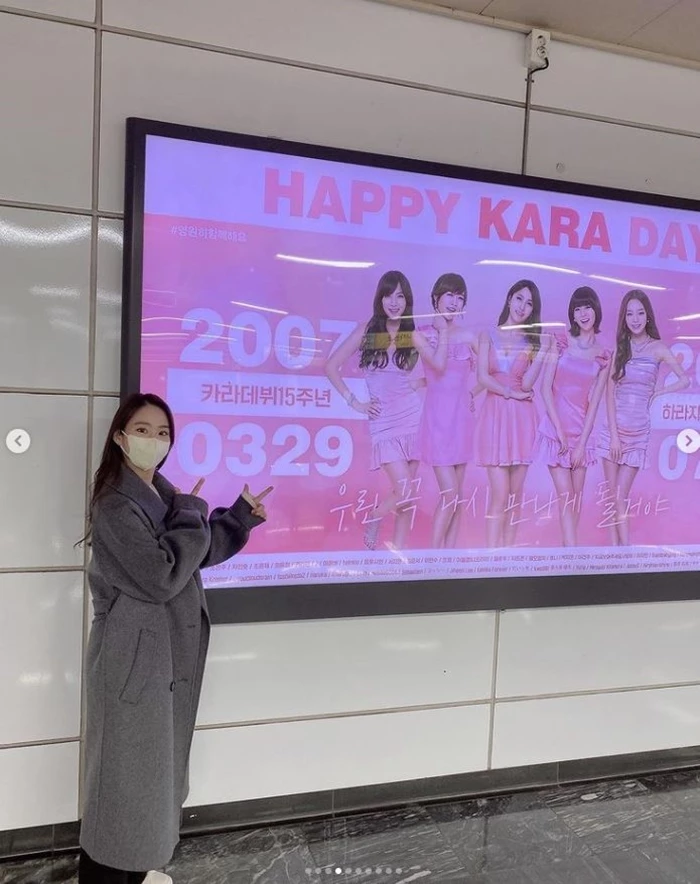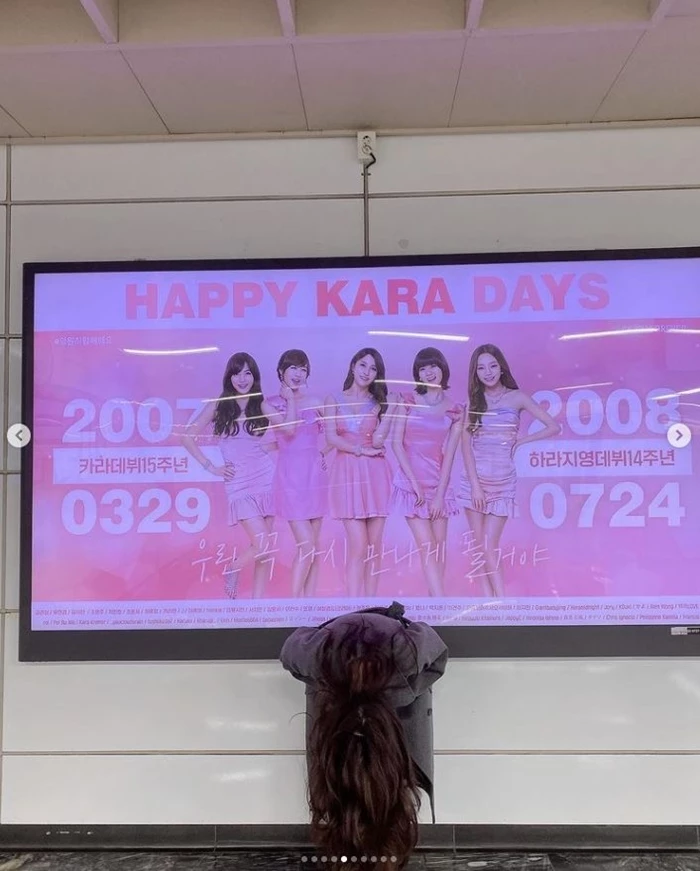 In particular, the electronic display provided by the fans also contains the photo of the late Goo Hara, which touched the hearts of the fans.

Netizens who saw this post on Instagram showed enthusiastic reactions to Seungyeon, who expressed her heart sincerely. They commented, "Thank you for showing up," "We love you Seungyeon," and "KARA forever."

Meanwhile, Seungyeon recently appeared on Channel A's entertainment program 'Black: I Saw the Devil', a crime documentary thriller that tracks the psychology of criminals.