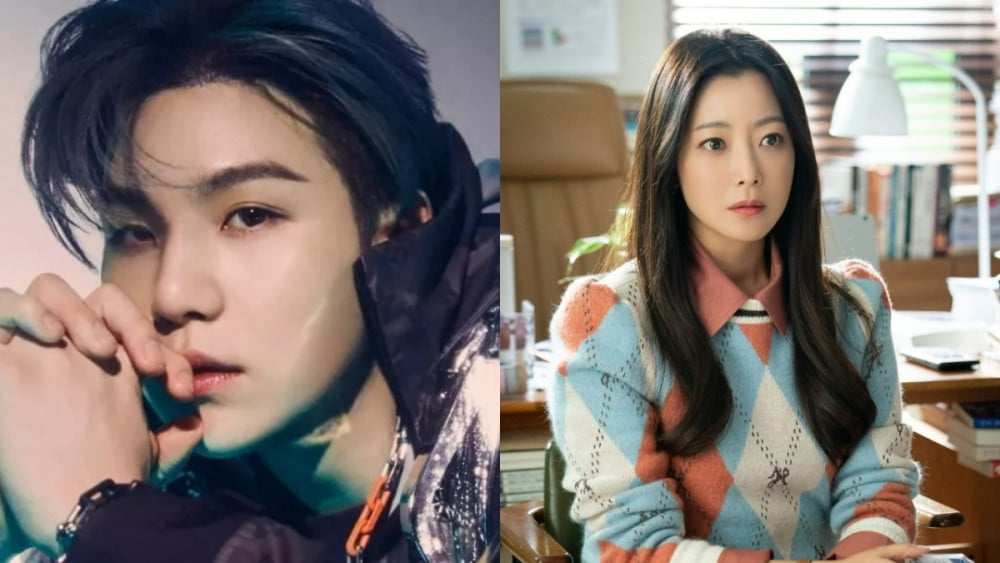 BTS' SUGA and Kim Hee Sun have made donations to victims of the ongoing wildfire.

As previously reported, a large wildfire began next to the coast in the city of Uljin in North Gyeongsang Province and spread to Samcheok in Gangwon Province and other eastern coastal cities.

On March 9, Hope Bridge Association of the National Disaster Relief revealed SUGA donated 100 million Won ($81,319.65 USD) on his 29th birthday. The BTS member stated, "I hope my donation will be used for residents suffering from the wildfire damage."

Actress Kim Hee Sun also donated 100 million Won to the Republic of Korea National Red Cross. She commented, "I donated to share the pain of the residents who lost their homes because of the unexpected wildfire and to help rebuild the forest. I hope the forest destroyed by the wildfire can be restored as soon as possible."

Stay tuned for updates on SUGA and Kim Hee Sun.