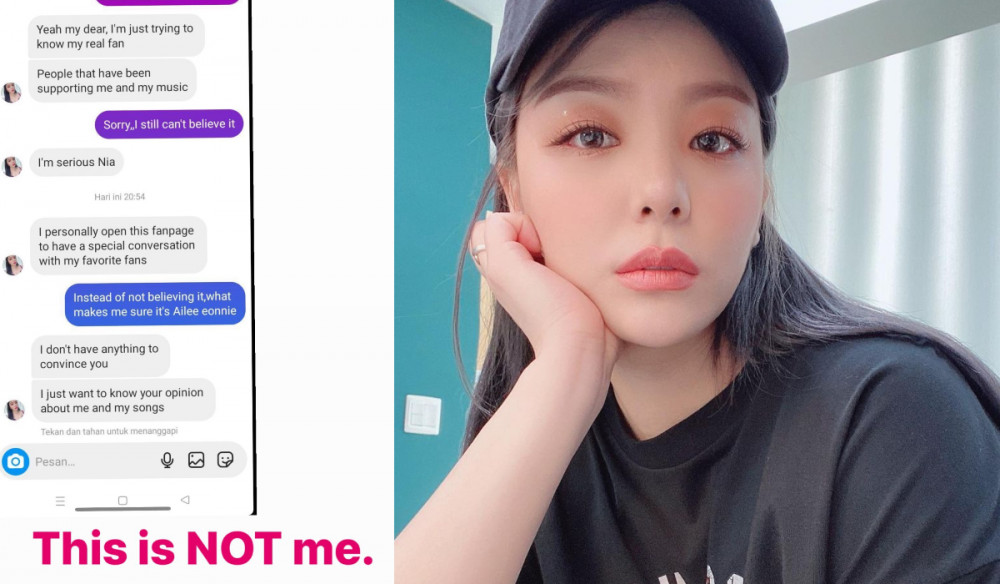 Ailee is urging caution over social media accounts impersonating her and reaching out to fans.

On March 6 KST, the songstress took to her personal Instagram account to share an Instagram Story captioned with "This is NOT me."
The accompanying image shows a fake account 'Ailee Online,' closely copying Ailee's account username @AileeOnline. The account has a brief conversation with a fan via direct message, trying to convince the fan that they are Ailee using a "fanpage to have a special conversation with [her] favorite fans."
Ailee is not the only celebrity in Korean entertainment recently speaking out about fake accounts. Last week, Eric Nam also sent a similar message to fans after finding that a fake account was DMing fans. Actor Kim Seon Ho's agency also put out a statement two weeks ago warning fans about impersonators online.

Meanwhile, Ailee will be releasing English album 'I'm Lovin' Amy' on March 7.

Check out Ailee's Instagram Story below!