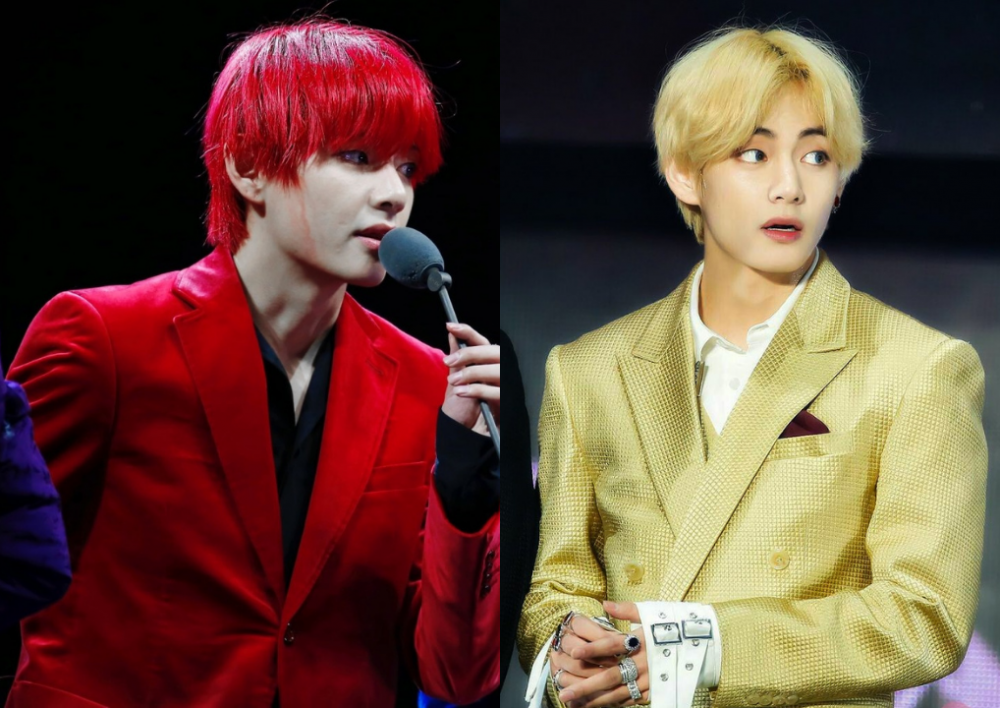 We may never get to know if BTS's Taehyung matching his hair and outfit was a mere coincidence or he consciously chose to do that. No matter what the case, he ended up giving us some amazing looks. All of his looks are fantastic but for me, V's best has to be the all-blue look.
Check out six times when Tae, aka V, matched his outfit and hair. Here we go!
2018 MAMA in Hongkong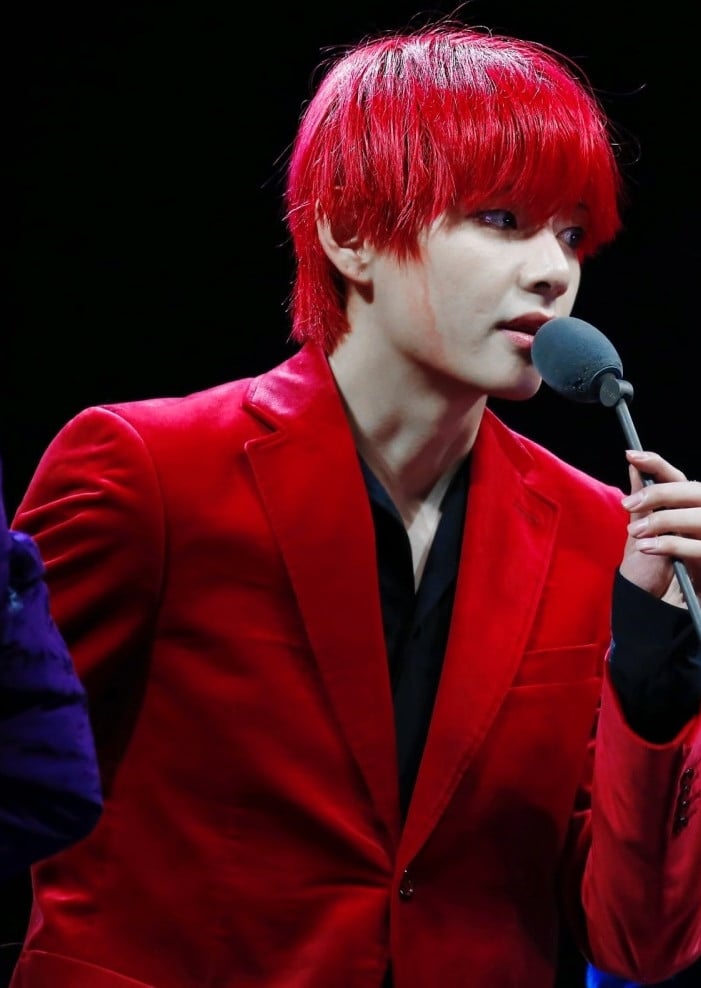 Taehyung decided to go all-red during the performance of their song, Idol, at the 2018 MAMA. 'Dripping Red,' literally.
2018 MAMA in Japan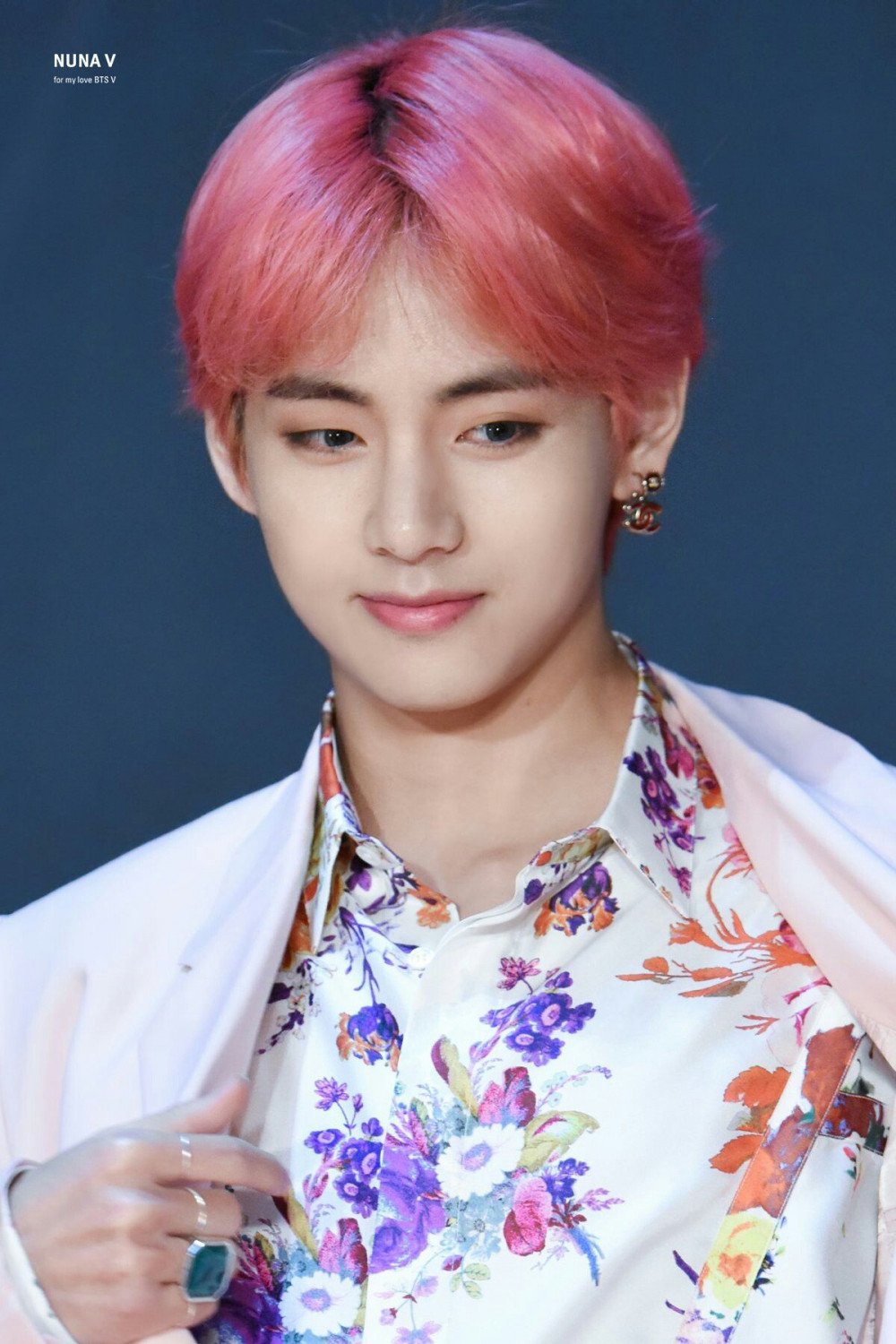 Same award show but different nights with different looks. Although not a perfect match, his cherry pink hair complimented the suit well.
2018 Asia Artist Awards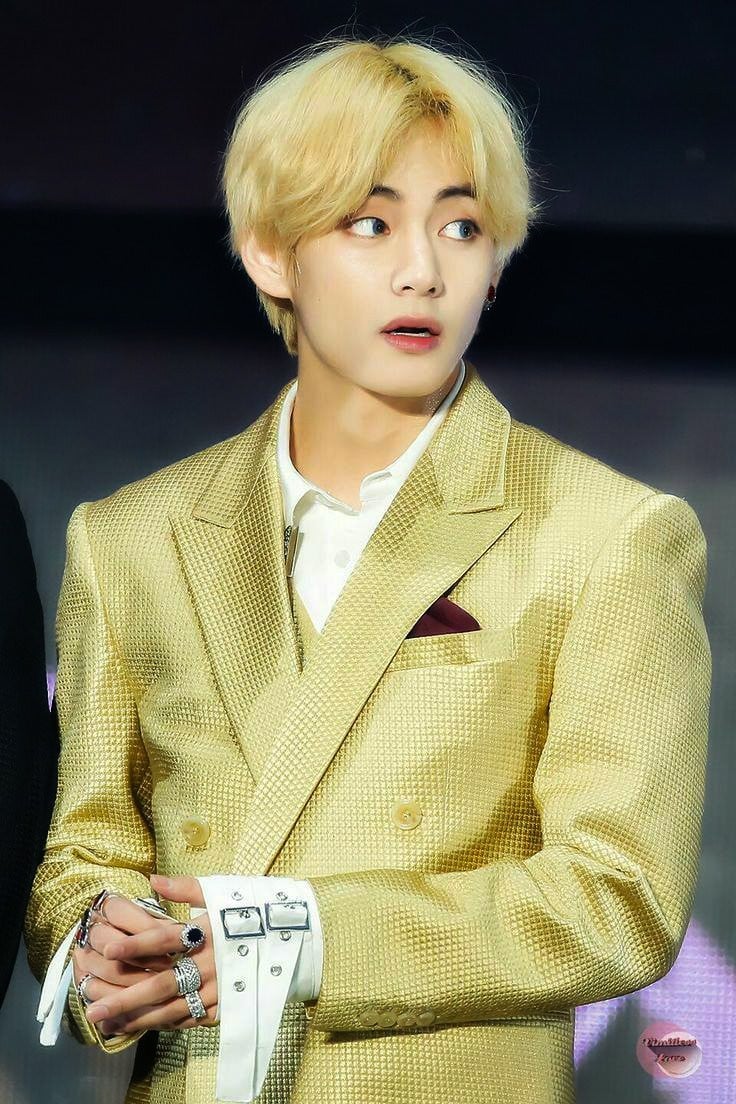 Since three of these are from the 2018 award season, I am guessing, was V into this 'hair and outfit match' concept back then?
2019 Seoul Music Awards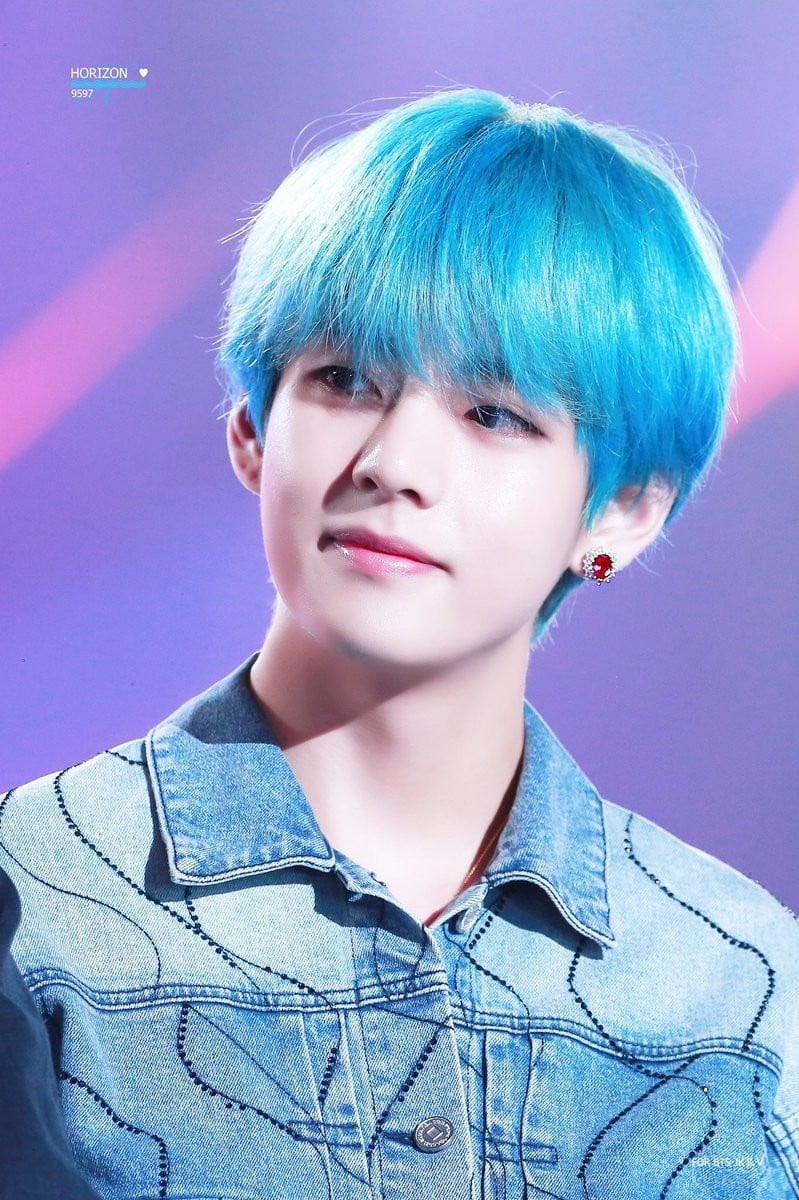 There are many instances with V matching hair blue hair, and outfit. This one is from SMA, but we have other looks too.
Map of the Soul: Persona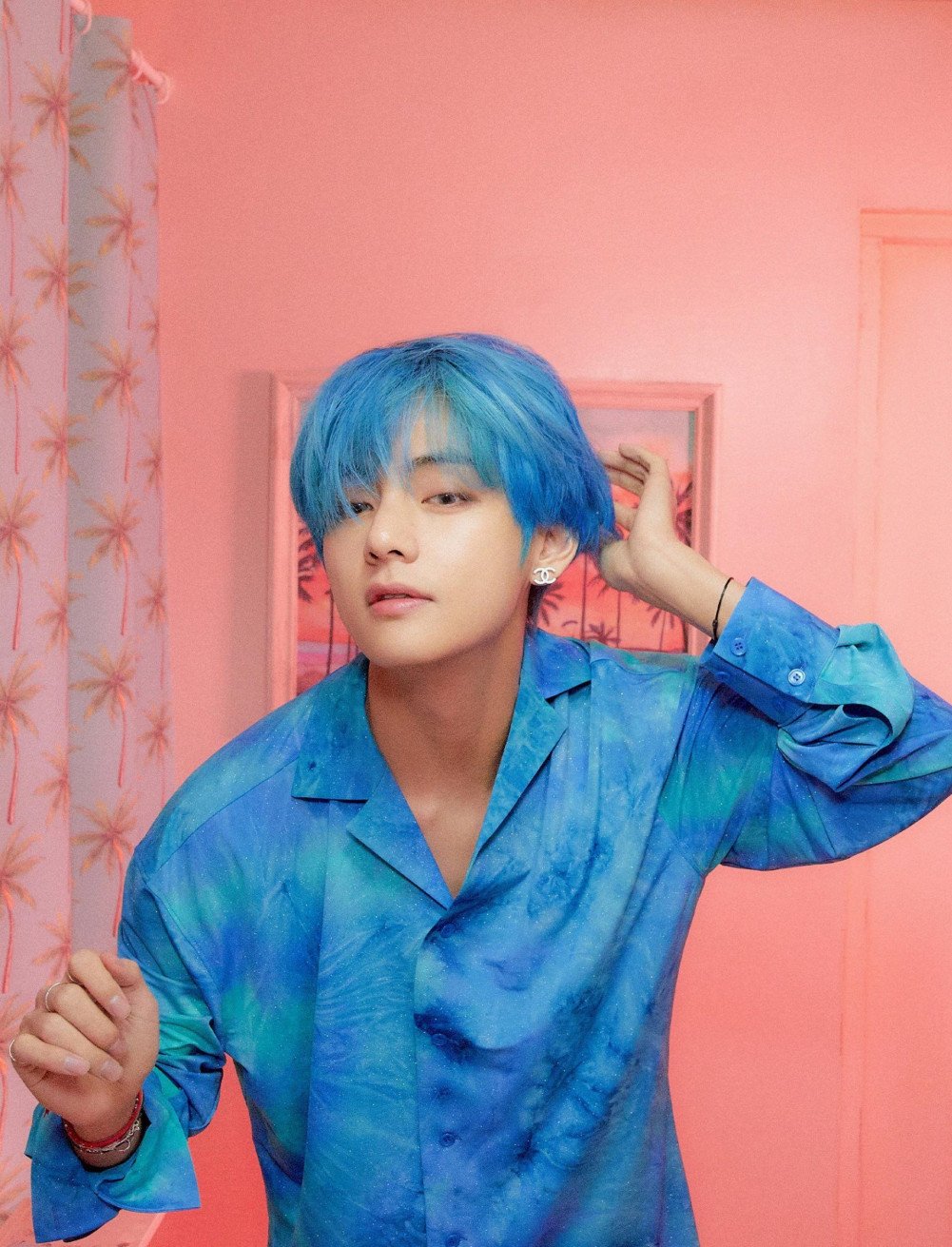 Here we have the legendary MOTS: Persona concept picture that gave birth to all the "Crazy for Myself" edits.
190209 Airport Look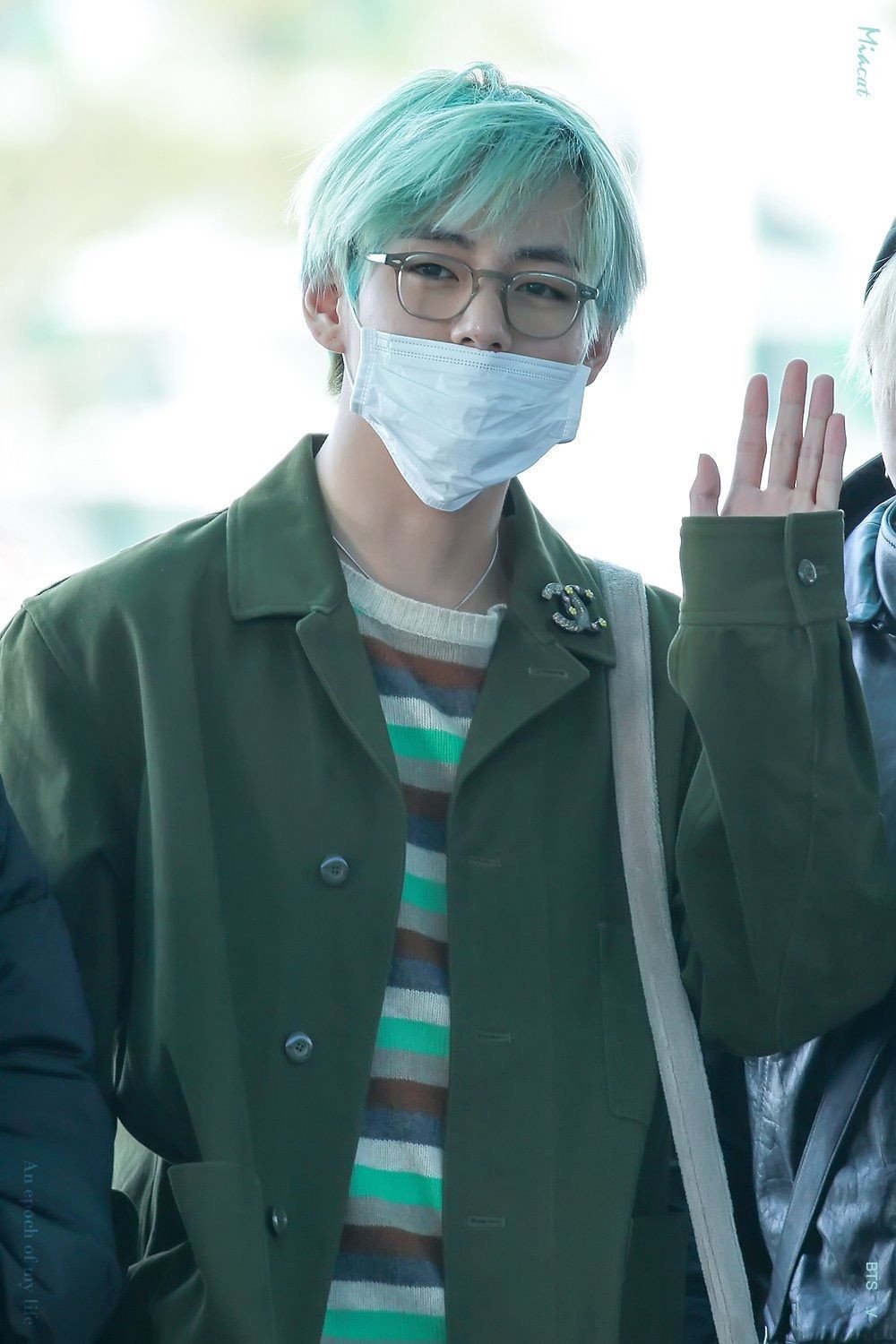 The boys were headed to attend the 2019 Grammy awards, and V showed up at the airport in shades of green.
Which one is your favorite? Also, please share the ones not included here.