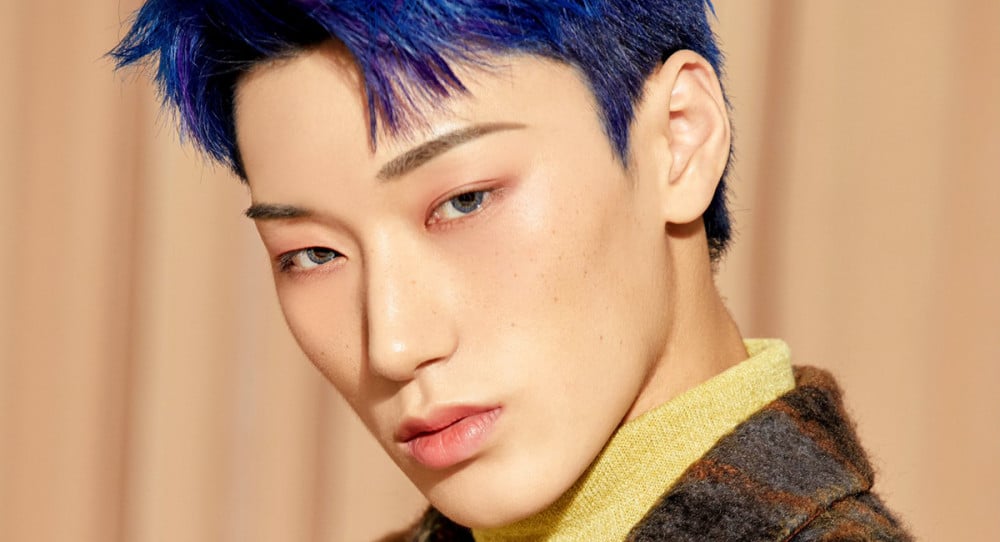 Netizens noted that ATEEZ member San politely handled his recent set of messages sent via the Universe app, asking fans to stop following the group members to their dorm or hotel after schedules.
San wrote:
"We have had frequent shows and schedules lately, and when we are returning to our dorm or hotel from those schedules, there are people either waiting outside, or people who follow us to our destination, and this can cause some discomfort!
So what I want to tell you today is!
I know very well how much you love us.
And I also love you very much.
But please avoid causing discomfort to others, thank you.
I am addressing it today, because there may be some of you who were just truly unaware."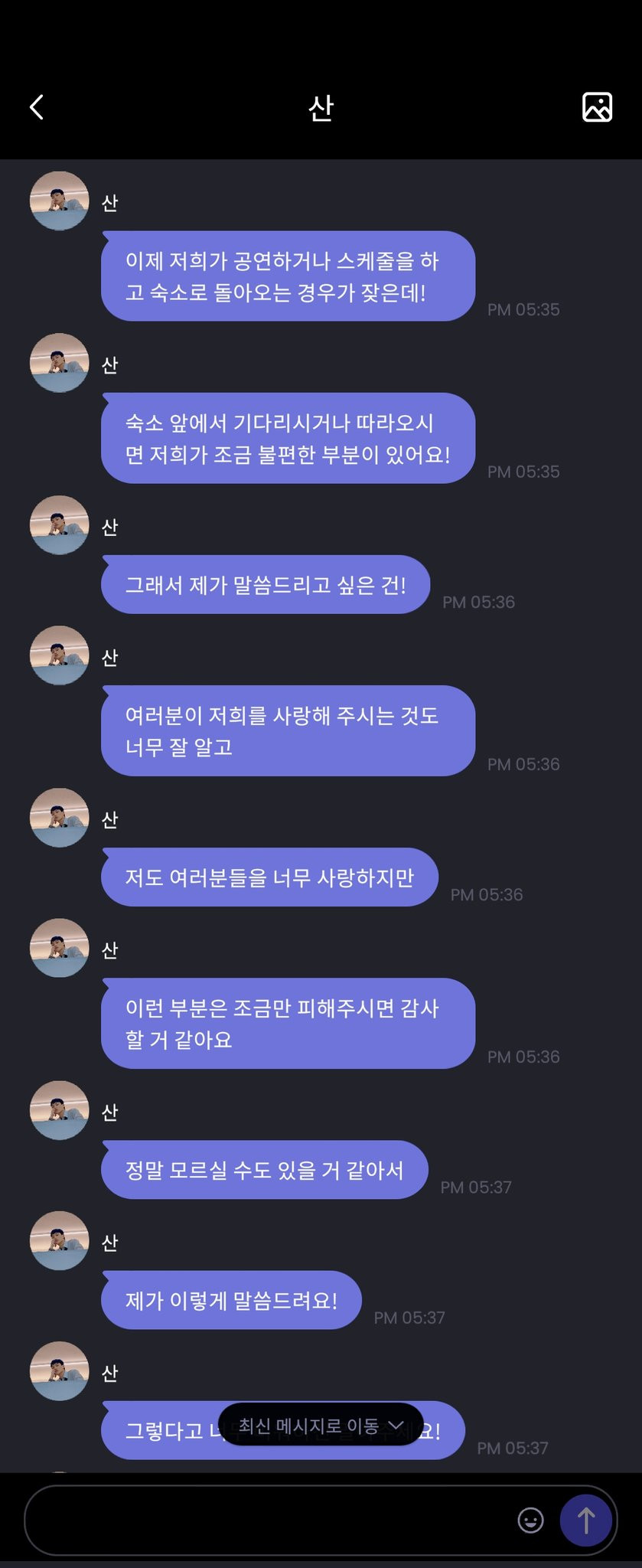 "But please do not take this negatively!
I will understand if you did so without knowing that it would burden others.
But from now on, I would appreciate it if you could refrain. I can sense your affection toward me regardless!
It's just that this can cause discomfort for not just the ATEEZ members, but others around us."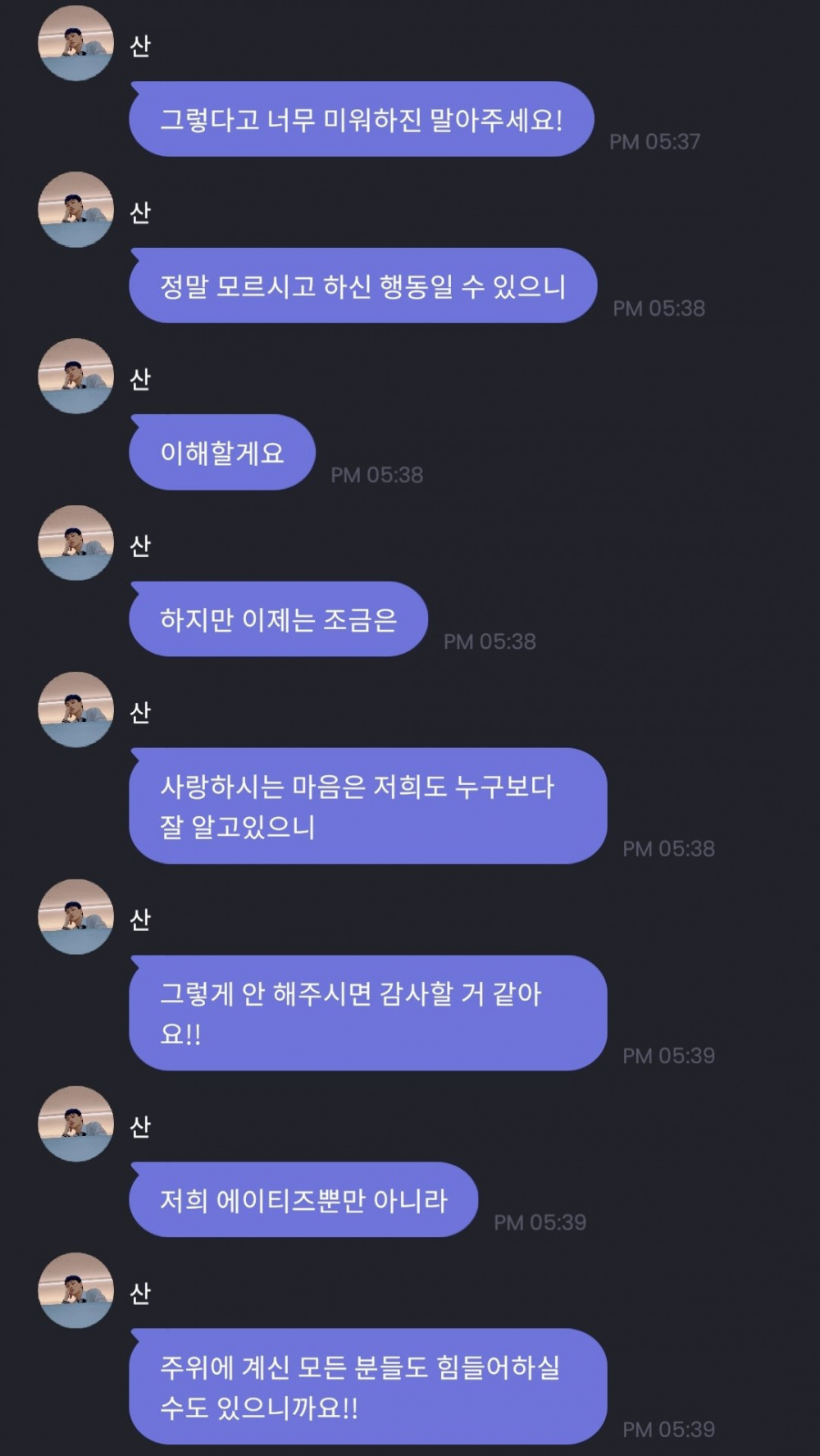 "I love and cherish our ATINY more than anything, and I don't want misunderstandings between us.
I hate to think that other people will look at our ATINY in a negative light.
You are the most precious people in my life, and no one can talk poorly about you.
So please, consider what I am asking of you.
I do not want to end my messages with 'I don't like it!'.
I ask you kindly."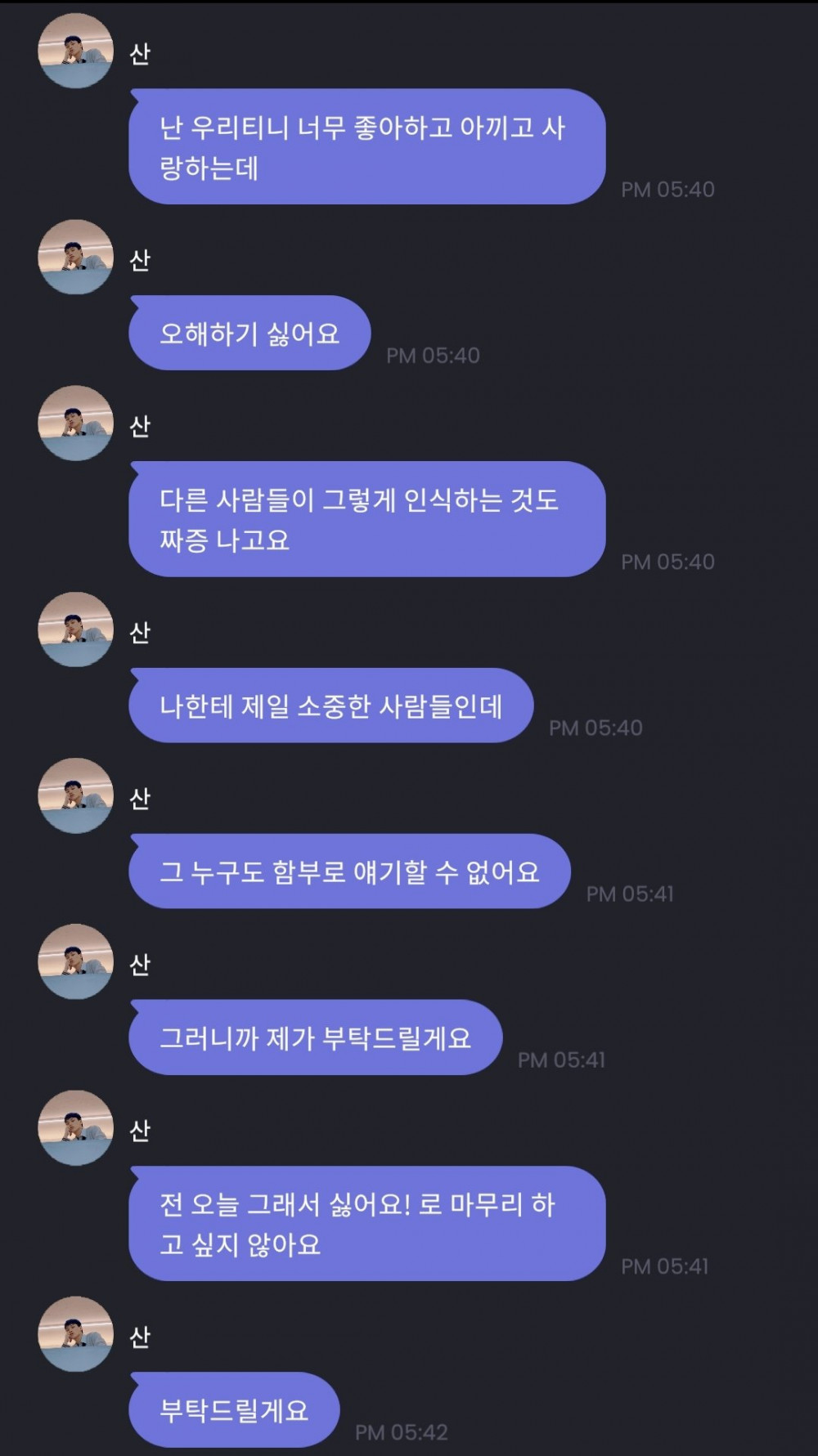 Netizens reacted after reading San's messages,
"I wonder what happened to cause him to write such a serious message like that. It was written very nicely tho."
"Honestly he could have put it more sternly. There are definitely sasaengs on that app who need a good wakeup call."
"This is that one group who had that tracking bug incident, isn't it? They must really deal with some bad stuff."
"Exactly. Following them where you're not wanted is stalking, it is a crime."
"Sasaengs are not fans, they are criminals."
"You can tell that he carefully thought about what to say."
"I hope more K-Pop idols call out sasaengs so they can realize that what they're doing is wrong!"
"He said it so nicely kekekekeke. Wasn't there one NCT member who flicked sasaengs off when they were outside his dorm?"
"A few wrong words and it could have just sounded like he was coming to fans to complain, but he put it very politely and professionally."
Meanwhile, ATEEZ most recently released their Universe Music collaboration single "Don't Stop" on January 31.