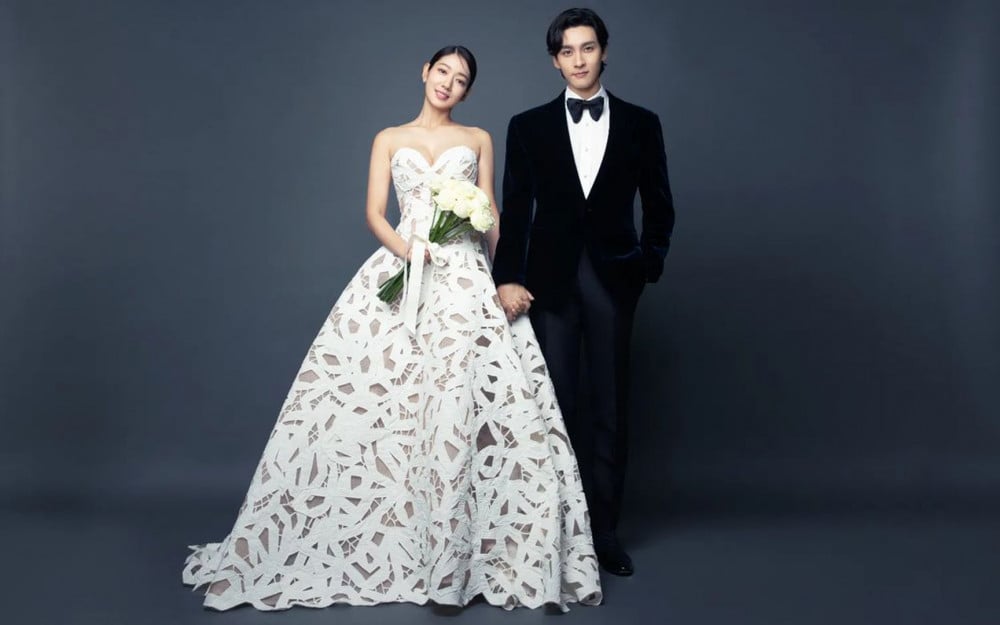 More wedding photos of the beautiful couple, Park Shin Hye and Choi Tae Joon, were released.
On February 18, the wedding planning company, Laciel, that planned the two celebrities' wedding, released more photos of the stunning couple. The agency released the photos with the caption, "The lovely couple. Today is Park Shin Hye's birthday ♥ Hope you have a happy day. We always miss you," and left a congratulatory message for the actress.
In the released photos, Park Shin Hye and Choi Tae Joon look stunning and look like royalty in the pictorials. The two showed their love for one another in the cute and beautiful wedding photos.
Meanwhile, Park Shin Hye and Choi Tae Joon announced their marriage and the news of Park Shin Hye's pregnancy last year in November. Then, the two tied the knot last month at a non-disclosed location in Seoul.